What Is the Difference Between Google My Business and Google Business Profile?
We all have realized the importance of having a Google My Business profile, especially the small business owners. But as we are getting proficient with the idea, Google has announced an update or as they call it a name change for Google My Business. From now on, Google My Business (GMB) will be known as Google Business Profile (GBP). As the best content marketing agency and SEO company in Chennai, we realize the importance of getting acquainted with the updates in the digital world.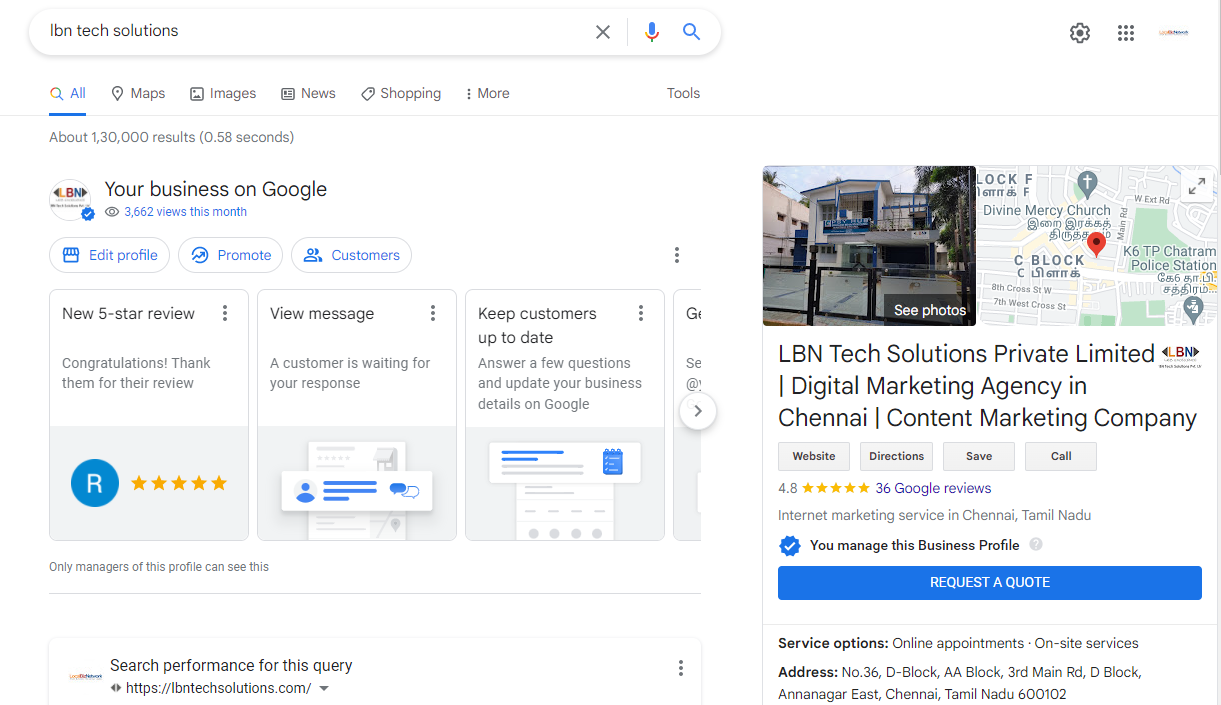 What's with the Sudden Name Change?
The announcement of the name change came in November 2021 when Google changed the name Google My Business to Google Business Profile.
For people who have been acquainted with Google My Business for quite some time, this name change would not be a surprise. This application was called by various names such as Google Local +, Google Local and Google Places before it was known as Google My Business.
The reason for the name change as stated by Google is to keep things simple. And it has been announced that the Google My Business app will retire by 2022 but the exact date and timeframe hasn't been mentioned.
Read Also: How to Use Google My Business to Get More Customers?
What Are the Changes That You Should Know About?
The name change is a rebranding effort that has been happening for quite some time now. While there aren't any major changes other than changing the name of the application, it is still best to know even the small changes involved.
Manage Your Listing with Google Search or Google Maps
After the name change, Google My Business listing is to be known just as Google listing. If you are a small business owner, you can now manage your listing directly in Google Search or Google Maps without having to access the old Google My Business console.
You can now edit your listing by searching for "My business" in Google Search but make sure you are logged in. With Google Maps, you can find your business and then edit the details.
Are You a Small Business Owner or a Business Owner with Multiple Listings?
While this didn't matter before, now there is a difference. If you are a person who has a single listing, then Google prefers you manage your listing through Google Search or Google Maps.
But if you are an owner of a large business and handle multiple listings, then the existing Google My Business web experience will remain the same but will be renamed as Business Profile Manager. The Google My Business web interface will be redirected and rebranded.
Other New Features to Check Out
To edit your listing, you can search for your business name in Google Search or just "My business" after logging in.
You can now claim or verify your Google listing directly in Google Search or Google Maps with your email address or phone number.
Messaging and replying to customer reviews can be done directly from Google Search.
You can manage message read receipts in Google Search and Google Maps.
You can now access the performance planner to plan your local campaign budgets. You can now check the advertising spend along with the key metrics and overall performance. You can also explore outcomes, get to know the seasonal opportunities and manage budgets.
LBN Tech Solutions
Along with Google listings, SEO is another factor that can boost your business's ranking in SERPs. We are an SEO company in Chennai and we can also take care of web design and content marketing for you.
Become a Member to post Articles
Back to Profile