What Are Some Good Landscaping Ideas for Small Yards?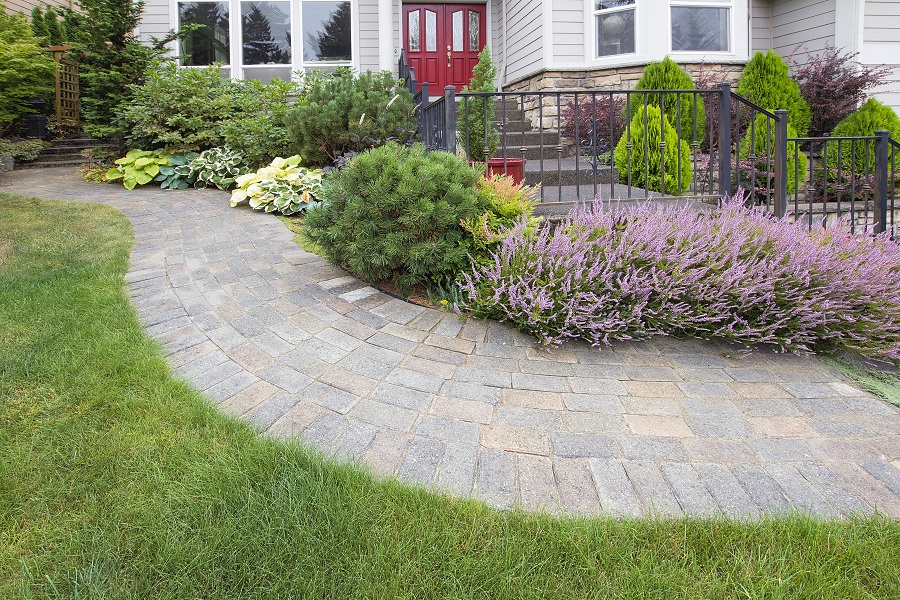 A common misconception among people with small yards is that there is very little scope for landscaping and that anything they do will make the space seem crowded and so even smaller. They think keeping it bare and open will give it a bigger feel. The reality is that it will not. The key to landscaping a small yard is to add appeal and utility without making it feel small and cramped. This can be achieved by defining different spaces – the totality of the different spaces will give the yard a larger feel.
Not sure how to go about it? Here are a few ideas to think about.
Turn the yard into a destination by putting in a small patio, grilling area, fire pit, fountain or anything that gives the yard a sense of being out in the open while adding another feature to the home.
Think about defining different spaces – a dining area, a play space or a small entertaining lounge. Use plants, shrubs, pathways, pavers, lighting and so on to create different spaces. Keep the separators as simple as possible so that while the different spaces are defined, they flow into one another to create an open feel. Many flagstone walkway idea scan be used for creating the separation.
With neighbors close by, a fence around the yard may seem to make sense – it gives you some privacy. However, not having a fence will make the area seem larger. Whether this is viable or not depends on what your neighbors are like and how much privacy you need.
If you want trees in the yard, go in for those that grow tall and narrow and not squat and broad. This will minimize the amount of space the trees eat up.
Creating different levels will really open up the yard. A terraced yard will look much larger than it actually is because the vertical separation will add to the horizontal feeling of openness. The different levels will also be great for defining the division of spaces and uses in the yard.
When it comes to outdoor furniture, think slim. Large and bulky chairs and tables will eat up a lot of space. Small furniture will make the yard appear larger, especially if it has a see-through design or uses glass which increases the line of sight, thus making the yard appear larger.
Where possible, use curves when laying out flower beds and walkways. The curves will add depth to the space making it appear larger.
Also Read: Using Reclaimed Wood in your Yard
Balancing the look of a landscape, the usability of the yard and the limited space available is the key to creating a great landscape in a small yard. The ideal way to get this done is to consult a professional landscaper who will have the artistic sensibilities and professional expertise to maximize the use of the available space and give you a landscaped yard that you can be proud of and enjoy being in. One quick way of getting this done is to search for the "best landscaping near me."
Become a Member to post Articles
Back to Profile