Green Packing Materials for an Eco-Friendly Move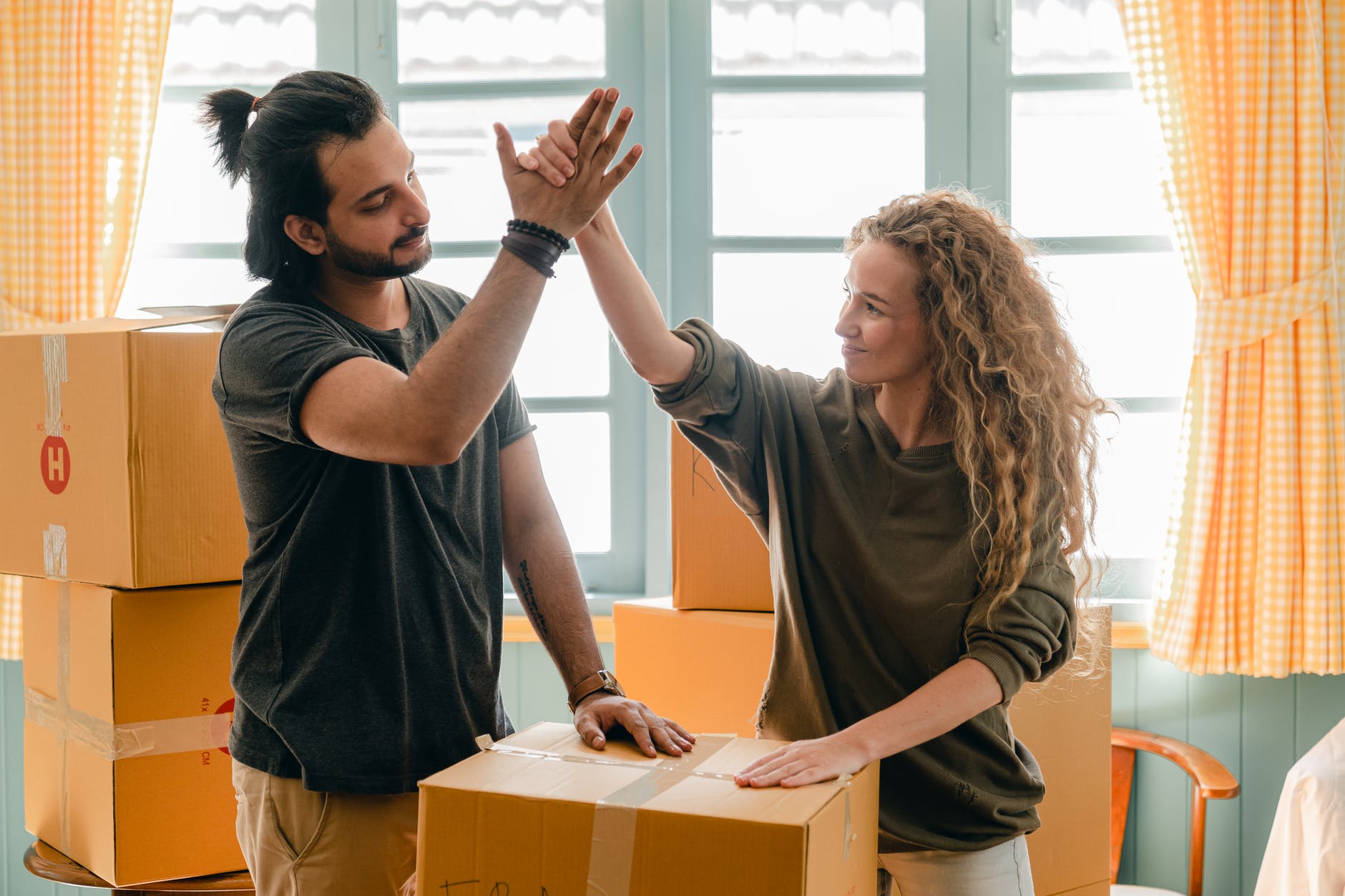 Moving does generate a lot of waste and packaging materials are one of the main culprits. Large amounts of trees are being chopped off for making packing boxes and paper. Apart from this, tons of foam, plastic and other materials are thrown into landfills after business and residential moves.
These trees can be saved and such harmful trash can be avoided if people make use of green moving supplies for their move. Styrofoam peanuts, cardboard boxes and plastic wraps can be replaced easily with eco-friendly alternatives that reduce the negative impact of moving a house or office.
Here are some of environmentally friendly methods you can try for a greener move:
Reusing Cardboard Boxes
Standard cardboard containers can be utilized five to ten times before recycling. So, rather than buying new packing materials for your move, make sure you re-use old boxes that are in good condition.
It is a good practice to store boxes of things you have bought, particularly months before your move.
Ask colleagues, friends, neighbors or someone who has recently moved for previously used packing boxes that they can give away.
Ask local retail stores for empty cardboard boxes.
Use Plastic Bins
One of the most ecofriendly substitutes to cardboard packaging are plastic bins – they're created out of recycled plastic and are utilized several times before being disposed-off.
Plastic packing boxes can be extremely durable, so they provide good protection to the things stored inside them and can easily stack over each other, making them convenient to utilize. Most of all, you will not need to purchase them – there are several companies that provide plastic containers on rent.
Make Use of the Packing Containers That You Have in Your House
Several items in your house can serve as effective packing containers –bags, suitcases, totes, baskets and hampers, buckets and bins, Tupperware and crates, etc. Even drawers can be utilized as moving containers – you can keep the non-fragile, lightweight items (such as silverware, clothes and office supplies) in their specific drawers (cupboard drawers, dresser drawers, desk drawers and the like) and move them.
Biodegradable Cushioning and Wrapping Materials
Unlike cardboard containers, most padding and wrapping materials cannot be recycled easily. Hence, in case you're searching for eco-friendly methods to shift, it's important that you substitute harmful materials like Styrofoam and plastic with recyclable and biodegradable alternatives.
Here are a few options you can try instead of traditional foam and plastic packing materials:
Geami Paper: This paper is 100% biodegradable and recyclable and makes a perfect eco-friendly material. You can mold it easily to fit any form and it offers excellent protection.
Corrugated Bubble Wrap: Bubble wraps are extremely important for protecting items that are fragile, but rather than using bubble wrap made of plastic, you must utilize the corrugated alternative. This bubble wrap is created out of corrugated cardboard.
Biodegradable Peanuts for Packing: Biodegradable peanuts are created out of corn starch or wheat. They offer cushioning, can decompose when put in water and do not leave toxic residue behind. Moreover, biodegradable peanuts will not have electrostatic charge, which means you can use them to pack electronic equipment.
With so many simple affordable eco-friendly packing supplies, it will be extremely easy to go green with moves and protect the environment.
Become a Member to post Articles
Back to Profile