Tips on Working from Home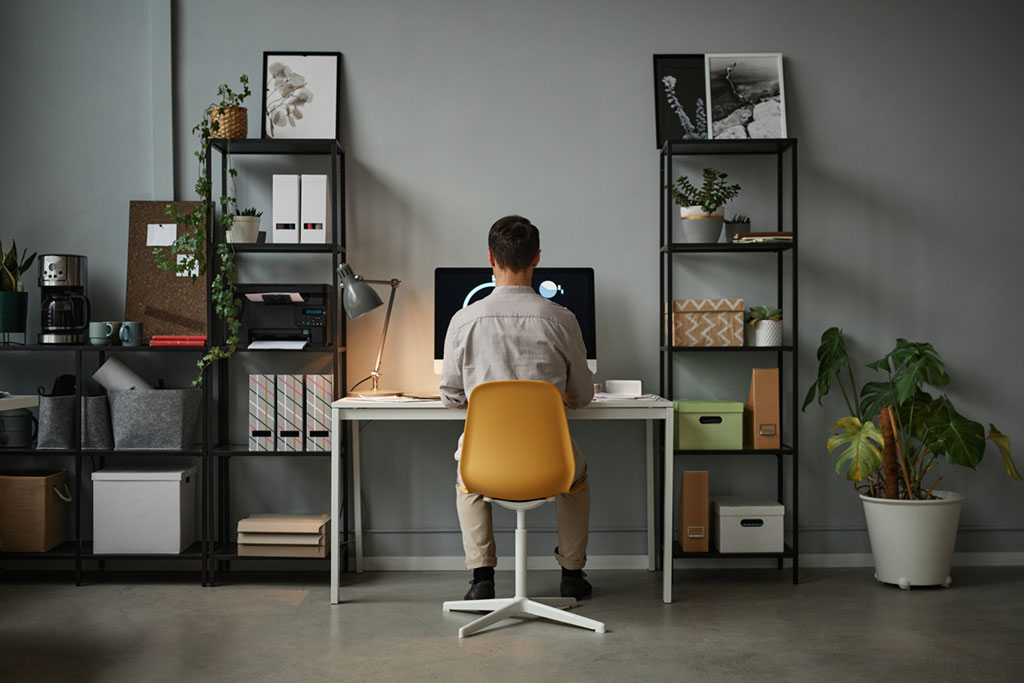 Working from home has become increasingly common in recent years, and with the COVID-19 pandemic, it has become even more prevalent.
One Move Movers understands that working from home can be challenging, especially when it comes to creating a distraction-free office space.
In this blog post, we will provide some tips on how to set up a productive and comfortable home office.
Choose a dedicated workspace. It's important to have a designated area in your home that is solely used for work. This will help you mentally separate your work life from your personal life and create a more productive environment.
Make it comfortable. Your office space should be comfortable and ergonomic. Invest in a good chair and desk that are adjustable and provide proper support. Make sure your computer monitor is at eye level and that your keyboard and mouse are positioned correctly to prevent strain on your hands and arms.
Eliminate distractions. One of the biggest challenges of working from home is dealing with distractions. To combat this, it's important to create a distraction-free environment. Close your office door, put on noise-canceling headphones, or invests in a white noise machine to block out background noise.
Keep it organized. A cluttered workspace can lead to a cluttered mind. Keep your office space organized and tidy. Use storage solutions such as filing cabinets, bookshelves, and desk organizers to keep your work area clutter-free.
Make it personal. Personalizing your office space can help make it more comfortable and enjoyable. Add personal touches such as a plant, a photo, or a piece of artwork to make it feel like your own.
By following these tips, you can create a comfortable and productive home office that will help you be more efficient and focused while working from home.
At One Move Movers, we understand the importance of a well-organized and comfortable workspace, and we're here to help you with all your moving and storage needs.
Contact us today to learn more about our services.
Become a Member to post Articles
Back to Profile