7 Things You Should Know About Before Buying a Home Insurance
The decision to buy a home can be a daunting task, especially for first-time buyers. Amid all the planning and research while choosing a home, potential home buyers tend to overlook another important aspect, which is getting comprehensive
home insurance
.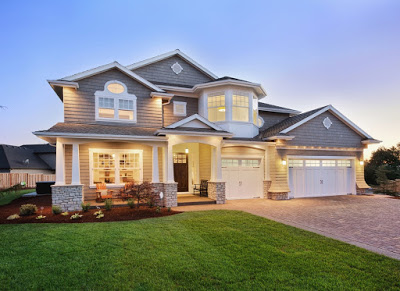 Home insurance will protect you from potential financial losses due to an untoward event. There are various factors to consider before buying home insurance, and we have listed those factors in this write-up so that you can make an informed decision. Here we go.
1. Look for a suitable home insurance
When buying insurance, look at four major areas: the construction of your home, your assets, liabilities to others, and your cost of living. In the case of an accident, having the right insurance will help you rebuild your house and replace the assets. For this, you need adequate liability coverage to protect yourself. Living expenses are going to cover the cost of rebuilding and making the house livable or allow you to live somewhere else during the process of rebuilding.
Read Also: How muchHomeowner's Insurance do you need?
2. Ensure to have adequate coverage
The most important aspect of homeowners' insurance is its various forms of coverage. Know about the coverage to avoid paying anything extra.
The most commons forms of coverage are below:
HO-3: This is a broader policy or the 'special form' that protects homeowners against all perils except the ones that are expressly excluded by the policy.
HO-4: This is a tenant's policy, and it insures the owner's household assets and personal possessions. This policy also covers homeowners' additional living expenses, if required, medical expenses, and provides liability protection.
HO-6: This insurance policy is for condominiums/co-ops, which includes liability coverage, personal property coverage, and coverage of improving the owner's unit.
HO-8: This is a specific policy for older homes, and has similar coverage in the HO-2 policy. However, this policy only covers the actual cash value.
3. Get insurance with replacement value
When buying home insurance, look for the one that will provide extended or guaranteed coverage with replacement value. Guaranteed replacement covers the rebuilding cost of a home that not many companies offer these days. Still, it is possible to get extended-replacement-value insurance that will cover up to 100 percent of the value of a property, along with a certain percentage to cover rebuilding costs of the home in the current market.
4. Get insight into the claims process
Even when two policies offer the same amount of coverage, they can still be quite different from each other in terms of protecting from overall losses. Some plans may provide you with the cash value of your assets soon after a loss, but delays to cover the replacement value until you replace your assets, and provide receipts to prove it. This may pose a problem if a homeowner faces severe financial losses and has no cash reserves. This is why knowing the claims process in detail is essential so that you will have an idea of how things will turn out in case of an accident.
5. Buy a floater policy
Often insurance policies for homeowners and renters limit the amount you can collect on the expensive items, such as jewelry, computer equipment, collectibles, and furs. In this scenario, you need to have a particular policy called a 'floater' or 'endorsement' for such items. A floater policy will also reimburse homeowners if they lose a thing. If the item is new, attach the bill of sale to your inventory and handover a copy to your insurance agent. If the item is old, get an evaluation done, and again send a copy to your agent. This way, you do not have to worry about proving your ownership of an item and its worth.
6. Pick an earthquake and flood insurance
This is a crucial aspect if you live in a flood and earthquake-prone region like California. Generally, most homeowners' insurance policies do not provide coverage against these natural disasters. A few independent carriers offer both. Again, in California, homeowners can get earthquake insurance through the California Earthquake Authority.
7. Consider taking an umbrella policy
As a homeowner, carrying an umbrella policy will provide you additional liability coverage to your home. The liability coverage in an umbrella policy can also protect you from potential legal proceedings in case someone is hurt on your property or caused by your family members. Umbrella policies are economical, which starts at around $200 to $350 annually.
Get An Free Home Quote
Before We Go
A comprehensive home insurance policy that provides coverage to your property, or protects your valuable assets and personal belongings is essential for securing the future of your family.
Before buying home insurance, consult a reputable insurance broker about
various types of insurance
such as condominium, renter, townhouse, specialty home, and mobile home. This will help you pick the best protection with the required coverage. For more details, call us at
(650) 328-1000
or fill out the
online contact form
, and we will get back to you shortly.
Become a Member to post Articles
Back to Profile