Can Termites Spread Coronavirus?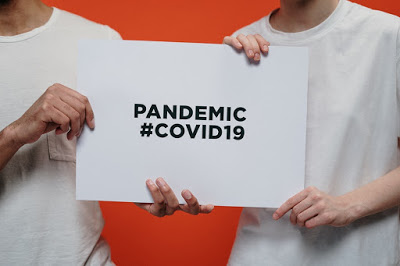 Amidst this time of uncertainty due to the coronavirus pandemic, people all over the US and the world are grappling with fear. Fear is an intangible thing, but it is contagious. Right now, people are afraid of the virus infection, afraid of being left alone without daily essentials, they also fear being out of work and worry if they will have enough money for rent, mortgage, and food.

Now, another fear has added to the list. Does the COVID-19 infection spread through pests, insects, or termites? In this post, we will clarify whether this is a legitimate fear or just a false alarm. Read on to know more.
Can Pests or Termites Spread COVID-19?

The notion that has been doing the rounds amid the current virus outbreak is that pests and termites can spread COVID-19. So far, there is no evidence that insects can carry the virus and infect humans.

The fear is not baseless because this was indeed the case during the Zika virus outbreak, where insects like mosquitoes could infect humans. However, rest assured that this is not the case for coronavirus. You can prevent this virus from spreading from human to human by washing hands and using masks.

The root cause of this fear, that the virus could spread through insects, arose because it originated from wild animals, first detected in Wuhan, China in December 2019. Despite this fact that the newly identified COVID-19 originated from animals, it can only spread from human to human. Again, there is no proof that coronavirus can spread through vector pests. In simple words, coronavirus transmits from person-to-person and it is not a vector-borne disease. The virus mainly spreads through respiratory droplets caused by sneezing or coughing. This is why wearing a facemask is essential.

Even though we have debunked the theory of coronavirus spreading through insects, insects can cause serious health hazards if unchecked and uncontrolled. Remember that vector pests are capable of transmitting a wide range of diseases to humans. Some of the common vector pests include mosquitoes, ticks and fleas. In the past, mosquitoes were responsible for the spread of serious diseases such as the Zika virus, malaria and dengue. On the other hand, coronavirus is a much tamer version of severe acute respiratory syndrome or SARS in short, which caused nearly 16,000 deaths worldwide. Besides, on an average, malaria alone kills 500,000 people in the world every year.
Remember Us When You Need to Tackle Termites
Termites are often referred to as white ants which is incorrect. In fact, termites are more closely related to cockroaches and have been on this planet for more than 250 million years. Termites have been identified as detritivores which means debris eaters. They thrive on dead plants and trees and dead parts of living trees.

Termites can infest your homes silently and catch you off-guard. If unnoticed, termites can destroy your home and furniture. Termites infest in quite a methodical way; they start by building colonies and then expand their territory quickly. You may notice signs of termites at your home but may not be able to figure out for how long they have been there.

If you are worried about termite infestation at your home, consult us immediately. Since termite control is an essential service, we are operational even amidst this pandemic. Our technicians are complying with all the COVID-19 safety regulations and are always ready to help you get rid of termites, fire ants, fleas, bedbugs and ticks
Become a Member to post Articles
Back to Profile