Checklist to Finding the Right Day Care Center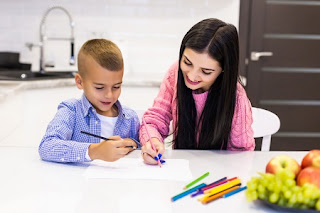 When the time comes to choose a daycare center for your child, it is important to prioritize your needs, do your research, ask plenty of questions and be observant. From the staff and the aides to the administrators, each person involved in the daily operations of daycare will impact your child's life.
The experiences that children have in a daycare form the critical foundation for later learning, social relationships, and behavior. The basic building blocks of learning and socialization take place at this tender age. The better the daycare center, the better your child's experiences and development will be.
Checklist for Finding the Right Day Care Center in Bay Area
When looking for a childcare provider, it is important to find one that ticks these boxes:
Good Teacher-to-Child Ratio – Your child will be spending most of her time in the daycare and should be well looked after. To ensure your child gets sufficient individual attention, make sure the teacher-to-child ratio at the daycare is not too low. A ratio of 1:3 is healthy for kids up to sixteen months of age.
Robust Curriculum - The daycare should provide an environment conducive to learning and an age-appropriate curriculum. Inquire about activities organized, lesson plans, and daily routines for children.
Convenient Location – Having your daycare too far will affect your daily life and time management. Long commutes can also become tiring for your child. A daycare center close to your home or workplace will work out best.
---
Read Also: Daycare center - Trends that parents should be aware of
---
Good Reputation – Check out the reputation of the daycare that you are looking at by asking family, friends, neighbors, and colleagues. Browse through reviews of daycare centers. Pick one that is well-established, safe, and preferred by other moms in the community.
Safety, Hygiene, and Security – Ensure that the daycare has adequate healthcare services and that their staff is trained in first-aid and observes basic hygiene such as hand-washing, disinfection of floors and toys, and using eco-friendly products.
Qualified, Dedicated, and Professional Staff – Interact and observe the staff, childcare professionals, and teachers who will be spending time with your child. This will help you gauge the team's level of dedication and training in child development.
The best way to go about finding the right daycare center in Bay Area is to search for the ones closest to where you live or work, and check them out personally.
Become a Member to post Articles
Back to Profile