Broker vs. Agent: Whom Should You Choose for Buying Life Insurance?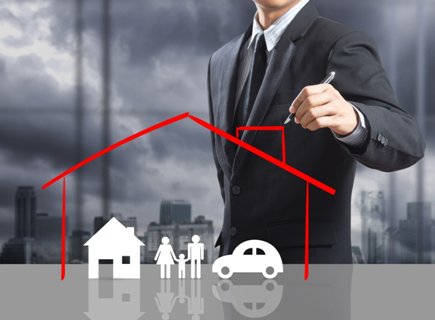 If you plan to buy life insurance and have already done some online research, you may have often come across terms like "broker" and "agent."
Before getting an insurance policy, it is ideal to know the differences because it may save you from a bad deal and regrets in the long run.
Both insurance brokers and insurance agents work as intermediaries between insurance companies and customers.
Both of these professionals should hold a valid license for selling insurance policies and comply with the relevant laws or regulations that the local insurance departments enforce in the state.
The main difference between an insurance broker and an agent lies in their representation. A broker represents end-consumers, whereas an agent represents single or multiple insurance companies.
The primary differences between a broker and an agent at a glance:
| | | |
| --- | --- | --- |
| Criteria | Insurance Broker | Insurance Agent |
| Their representation | A broker represents consumers (you). They do not work for any insurance company. | An agent represents a particular insurance company. You are their customer. |
| What is their primary job? | Assist you in choosing an insurance policy that best suits your requirements from various options. | An agent tries hard to sell the product on behalf of an insurance company. Also, it helps with form processing and paying premiums. |
| How many insurance options can they provide? | An insurance broker deals with many insurance companies and can provide you with a wide range of options and details. | Generally, an agent deals with one life insurance, general insurance, and health insurance policy and can provide details about those. |
The Responsibilities of Insurance Brokers and Agents
Insurance brokers specialize in both insurance and risk management. Unlike agents, insurance brokers work, keeping in mind your stake and not for any insurance company.
Insurance brokers perform various responsibilities for consumers and businesses by searching for the most suitable insurance for them. If you contact an insurance broker firm for a quote, they will understand your requirements and find the right life insurance policy.
Brokers also search for ways to combine various types of insurances to get discounts or lower premiums. Since brokers do not represent any insurance company, their suggestions are unbiased and in your favor.
On the other hand, insurance agents work as "captive" agents and typically represent one insurance company. Some often work as independent agents and try to persuade customers to buy insurance products of the company they represent.
Often, insurance agents representing a particular insurance firm may or may not have adequate knowledge and experience to advise you about the best life insurance policy for your specific needs.
Insurance brokers can help you explore policy options, compare, and buy the most suitable one by breaking it down to make you understand the process in the simplest way.
Should You Buy Life Insurance from a Broker or an Agent?
It is not easy to recommend buying insurance products only from a broker or an agent. However, brokers should get the nod because they tend to have more experience and put consumers first.
Brokers deal with a diverse range of insurance products and have the right qualifications to suggest the ideal policies for your requirements. Generally, brokers provide more personalized and better quality service.
Besides, brokers provide full disclosure on commission rates for you to understand how much of your premium will go towards commission. This allows you to make a more informed choice when shopping for insurance.
If you are looking to buy life insurance with cash value and use it as a part of your retirement plan, an insurance broker can serve you better due to their understanding of the market place.
Unlike brokers, insurance agents usually sell the insurance products that will fetch them maximum profits. It is essential to keep this in mind when selecting between an insurance broker and agent.
Before We Go
A reputable insurance brokerage firm can answer all of your questions about life insurance and guide you to have a solid understanding of the terms and rates of different policies.
It is also a fact that not all insurance brokers offer the same quality of service. This is why it is crucial to identify a reliable broker.
For details on life insurance policies, give us a call at 1-888-505-7988 or fill out the online contact form, and we will be happy to help you.
Become a Member to post Articles
Back to Profile