Discover the Importance of Gardens for your Family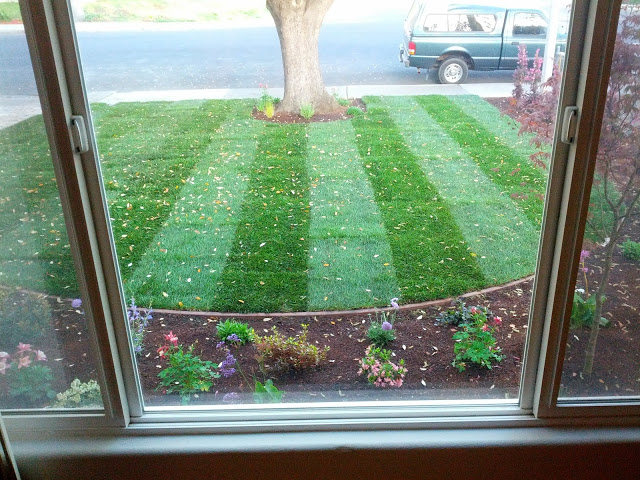 More than 80% of Americans live and work in completely urban surroundings with little or no access to nature. Most, if not all, enjoy the comforts of urban life and would not willingly give it up. However, a great deal of research says that spending our lives surrounded by concrete and electronics takes a mental and physical toll on us. The fact that a vacation out in the country makes such a refreshing change is proof of this. While this kind of change is good, a once-in-a-year escape from the city is not enough. Regular contact with nature is what keeps the mind and body active, fresh, and agile. It improves our overall health and well-being. In this context, the importance of a beautifully landscaped garden is obvious.
How It Happens
A home landscape provides a place to escape from the concrete, noise, activities, traffic, and communications demands that take up so much of your time, energy, and by extension, your life. A garden is an area that encloses nature and life while excluding the forces that detract from it. The sight of plants, trees, and shrubs is restful for the eyes; the scents and aromas that are in the air are relaxing for the mind – this is the principle behind aromatherapy. You may not believe in aroma and other new-age therapies, but spending time in the garden will refresh you – that is something that no one can deny.
Practical Applications
In case the aesthetic benefits of spending time in a landscaped environment do not appeal, there are practical reasons why a home landscape is so valuable.
An inviting garden is:
A safe place for children to play
A refreshing break from the daily routine
A great place to entertain
If urgent work is at hand, the garden is a great place to get the creative juices flowing without any distractions
Whether it is the allure of the beauty of a landscaped garden that attracts you or its practical applications, the fact is that once a landscape has been created and you start spending time outdoors, even if it is just for a few minutes a day, the freshness and energy that are felt will enhance the quality of life of everyone who enters it.
Also Read: Getting Your Garden Ready for Summer
Creating a beautiful and inviting garden is not easy, even for those blessed with green thumbs. Once a landscape has been created, it needs to be cared for to retain its beauty. The stress of trying to create the best possible outdoor area for your home and then the pressure of maintaining it reduces the pleasure and sense of well-being that comes from spending time in it. To be sure of having the best possible landscape and keeping it that way, the only option is to use a professional landscape service. A landscaping expert will be able to incorporate your tastes into the best possible landscape design, and once it is in place, maintain it so that it is always a place to spend time in nature so you can unwind and escape the pressures of daily life.
Become a Member to post Articles
Back to Profile