Benefits of an Ultimate Luxury Car Garage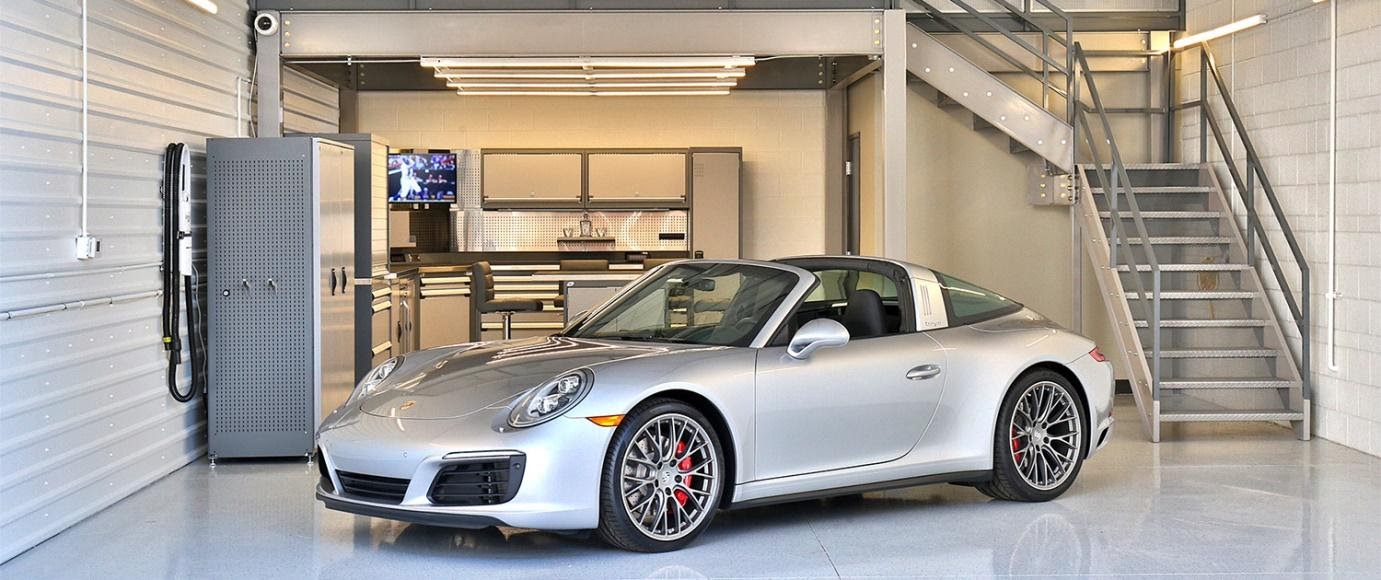 The owner of a rare, luxury, or high-performance car is not like other car owners. For him, a car is not just a vehicle to get him from point A to point B. For such a person, the car is a part of who he is and what he has achieved in life. It is a source of great pleasure and an object of great emotional value. Such a car not just needs but deserves special care and protection. For such a possession, or "toy," special housing is needed. An ordinary garage where the car must crowd in amongst all the other belongings that have nowhere else to go is not where this special car will be protected or where it can be enjoyed to the fullest. Why not hire a garage?

Read Also: Luxury Garage Storage – The New Getaway for Men
A Special Place for a Special Car
A luxury car needs a luxury car garage that will provide not just the car, but its owner with the features and facilities required to enable the car to be safe and the owner to maximize the pleasure to be obtained by spending time with it. If the benefits of a luxury garage must be itemized to highlight the practicality it offers, then these are just a few of the benefits

A luxury car garage will be climate controlled so that the car is protected not just from the damaging effects of UV rays on the paint but also from extremes of heat and cold that will cause both the interior and exterior of the car to age and deteriorate.

A luxury car is, by definition, an expensive one. That means that it is the kind of vehicle thieves look for. A typical garage, even with a sound security system, will never be enough to deter the sophisticated thieves who come after high-end cars. A luxury car garage, on the other hand, offers exceptional security features that will ensure that the car is kept safe and no unauthorized access to it allowed. The very best of them even have features like high definition cameras installed to enable owners to view live and time-lapse fees whenever they want, from wherever they are.

When a car is parked in a climate-controlled stable environment, the lubricants stay in a stable condition so that the engine is always adequately lubricated. This improves performance and enhances engine life.

When a car is kept in a luxury car garage, it is always available to the owner. He can pick up the car whenever he wants and return it when his need for it is over. The car will be in the same condition as it was when he last used it.

The luxury car owner is more than the person who drives the vehicle. Most enjoy spending time with their toys and working on them to ensure they are always in perfect condition. This requires special amenities like:
Plumbing in the garage
120-volt receptacles

50 Amps outlets

Internet and TV wiring

And more

Luxury garage ownership offers a chance to meet with other people who have the same interests in cars and other "toys" as you do.

Check Out a Luxury Garage
Some of the best locations for luxury car garage is:
Luxury Car Garage in Scottsdale
Luxury Garage in Lone Mountain
Luxury Car Condos in Chandler Airport
The best way to know why a luxury car garage makes so much sense and information on how to hire a garage is to go to the website of a top-rated one to exactly see what you can expect and why it is the right place for you and your luxury car
Become a Member to post Articles
Back to Profile