Your Child's First Vaccine - What You Need to Know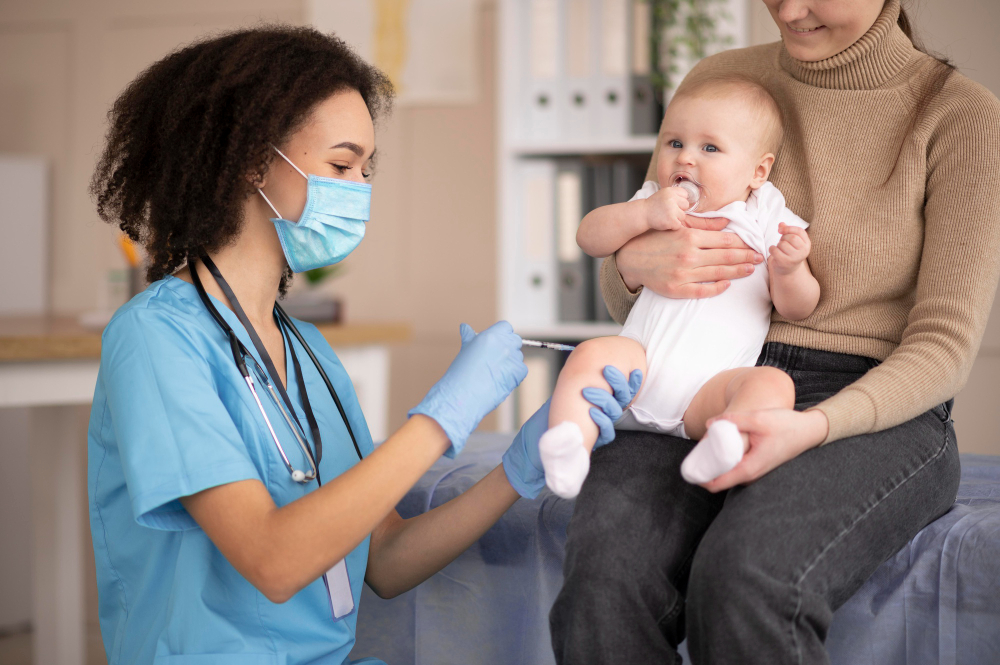 Vaccines are recommended for newborn babies to build immunity against various diseases. The child's first vaccines are important for their healthy future.
Here is the list of the vaccines that are given to newborn babies.
BCG vaccine is given to avoid severe cases of tuberculosis and its effects like brain fever and liver damage. This vaccine is given to the child's right shoulder. After vaccination, there might be a small scar in the place, which is usual, and the scar might take 2-3 months to form.
This vaccine is given to avoid liver damage and jaundice caused by a virus called hepatitis B. This is given to the thigh region of the child. This vaccine does not cause any side effects like fever or pain.
This is put to prevent polio attacks in children and is given as oral drops. There are no side effects to this vaccine.
Kauvery Hospital
Vaccines ensure the healthy future of children. Consult with your paediatrician to know the best time to get your child vaccinated. At Kauvery Hospital, we have the best paediatricians in Trichy.
Watch Video on Youtube:
Become a Member to post Articles
Back to Profile