5 Signs your Back Pain might be an Emergency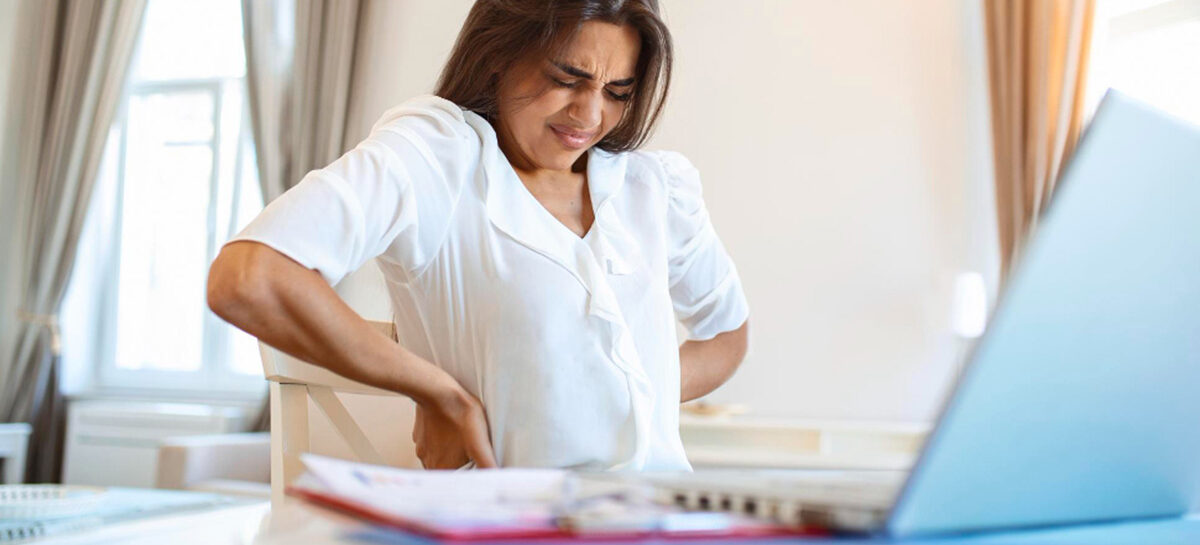 Back pain is a common outcome of fatigue and several activities that we undertake on a daily basis. Standing or sitting for long periods of time, having to bend over frequently, twisting the back, carrying heavy weights, and wrong posture – all of these can cause back pain. And this is normal as long as the pain is not severe, recurring or long-term.
Chronic vs Acute Pain
Back pain is of two types:
In acute back pain, the pain is sudden, sharp and appears suddenly. With over-the-counter medication and home-remedies, this pain can be reduced and overcome completely.
In chronic back pain, the back pain appears suddenly and develops over time or intensifies gradually over several days or a few weeks. Mere OTC drugs will not help alleviate the symptoms and a more thorough examination is required to know the underlying cause and treat that accordingly.
5 Signs of an Emergency
Back pain that follows a fall or an injury and does not go away after 2-3 days, or worsens with time, requires emergency medical attention. In addition to this, there are certain signs that indicate a larger or more serious condition. 5 such signs include:
Severe pain accompanied by weakness in the legs or hamstring muscles
This can be due to compression of nerves in the spinal area which are indicative of conditions like sciatica and spinal stenosis. If the weakness comes on suddenly, it could also indicate a stroke.
Severe pain accompanied by bladder or bowel incontinence (loss of control)
This could be due to compression of the nerves that serve the bladder or bowel. Or it could be due to a spinal infection such as meningitis or discitis. It could also be due to a condition called cauda equina syndrome in which nerves in the lower back are paralyzed. It could also indicate multiple sclerosis.
Numbness, tingling or a lack of sensation in the saddle region (lower hips or groin, buttocks, and inner thighs)
Also called saddle anesthesia, these symptoms are indicative of a spinal or nerve condition.
Severe pain that starts from the back but radiates to the front abdomen, knees and ankles
The causes include fracture of the hip bone, cancer, and will vary depending on the organ concerned. In case of pain in the stomach, it could indicate internal bleeding, abdominal aortic aneurysm or even cancer. Cancer that starts in the spine region and has metastasized to other organs such as the prostate, kidney, lung and breast also causes such radiating pain.
Back pain that worsens at night and prevents the person from sleeping:
This could be due to an infection, torn ligament, torn muscle or dysfunction of an internal organ in the back or side. It could also be due to a back fracture sustained from a fall, motor vehicle accident or sporting injury.
Other red flags that indicate an emergency
It is possible one does not experience any of the above 5 signs. Nevertheless, there are other red flags. Back-pain accompanied by any of the following is indicative of something serious:
A severe pain between the sternum, which lies in the center of the chest, and the belly button

A throbbing mass in the abdomen, which can be felt through the skin and feels sensitive to touch

Rapid heartbeat and shallow breathing

Cold and clammy skin

General weakness and loss of consciousness

Confusion and anxiety

Difficulty in passing urine, poor stream and lack of desire to urinate

Sexual dysfunction

Fever, chills and night sweats

Unexplained weight loss

Foot drop or inability to lift the foot
Other causes for the back pain
Degenerative disc disease

Sacroiliitis, which is an inflammation of joints that connect the spine and pelvis

Ankylosing spondylitis, a type of inflammatory arthritis

Adult degenerative scoliosis and kyphosis

Gallstones and pancreatitis

GI ulcers

In women – endometriosis and uterine fibroids

Aortic dissection which is a tear in the inner layer of tissues in the aorta

Cancer that has metastasized from other organs to the back, example prostate cancer

Herniated discs

Osteoarthritis

Osteoporosis

Disc or bone infections

Spinal infections such as vertebral osteomyelitis

Kidney infections or kidney stones

Transverse myelitis
Risk factors for back pain
Age: Being older than 40 years increases the risk

Lack of exercise:

A sedentary lifestyle causes atrophy or weakening of unused muscles

in the back and abdomen which eventually causes back pain

Obesity: excess body weight adds more stress on the back

Diseases: As explained above, diseases like arthritis and cancer can contribute indirectly to back pain

Improper lifting: Heavy weights should be lifted putting more strain on the legs and less on the back. However, most people do it the other way round which triggers back pain.

Mental health: People prone to depression, anxiety and dementia are at higher risk of back pain.

Smoking: Smokers' cough can lead to herniated disks and hence back pain. Further, smoking reduces blood-flow to the spine, which increases the risk of osteoporosis leading to back pain.



Diagnosis
Diagnosing the underlying cause for back pain involves imaging tests such as X-ray, MRI, CT and bone scans. Blood tests and nerve studies such as Electromyography may also be called for, by the doctors.
Treatment
Treatment options include medication, physiotherapy and surgical procedures.
Medication:
Over-the-counter (OTC) pain relievers: NSAIDs like naproxen and ibuprofen

Muscle relaxants

Topical pain relievers

Narcotics such as Opioids

Antidepressants such as duloxetine



Physiotherapy:
Exercises to
Improve posture

Improve flexibility
Surgical interventions:
Cortisone injections

Radiofrequency neurotomy

Implanted nerve stimulators

Incisional surgery



NOTE: Take medications only when prescribed by your doctors, self-medication must be avoided under any circumstances.
Kauvery Hospital is globally known for its multidisciplinary services at all its Centers of Excellence, and for its comprehensive, Avant-Grade technology, especially in diagnostics and remedial care in heart diseases, transplantation, vascular and neurosciences medicine. Located in the heart of Trichy (Tennur, Royal Road and Alexandria Road (Cantonment), Chennai, Hosur, Salem and Bengaluru, the hospital also renders adult and pediatric trauma care.
Chennai – 044 4000 6000 • Trichy – Cantonment – 0431 4077777 • Trichy – Heartcity – 0431 4003500 • Trichy – Tennur – 0431 4022555 • Hosur – 04344 272727 • Salem – 0427 2677777 • Tirunelveli – 0462 4006000 • Bengaluru – 080 6801 6801
Become a Member to post Articles
Back to Profile