Lawn Installation - Which Grass Is Right for You?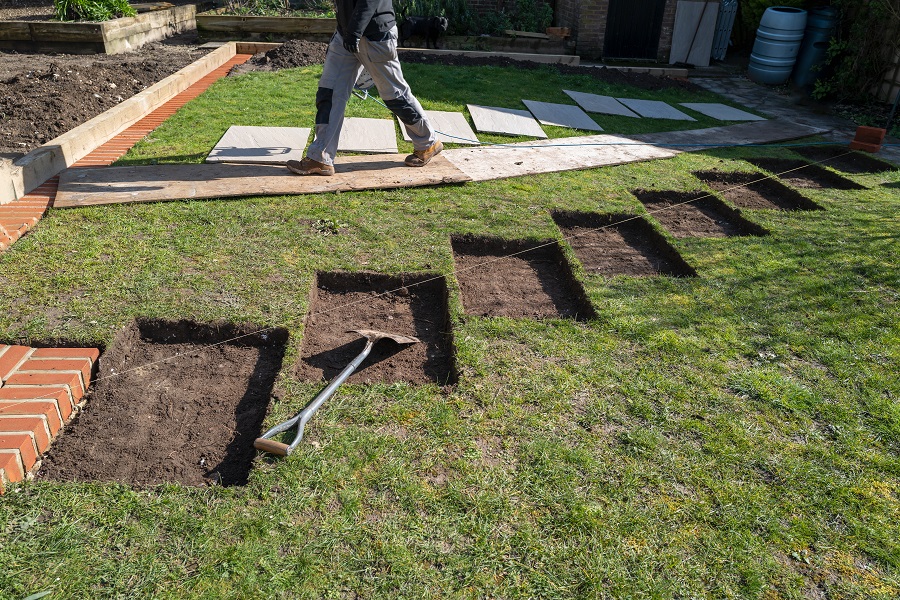 Installing a lawn may seem to be a pretty straightforward exercise. You put the seeds in the ground, water the soil regularly, and that's it. Sadly, as many homeowners have found out, it's not that simple. You need to know a lot to get the kind of lawn that is a pleasure to see and a great place to spend quality outdoor time in. The first step is to know which type of lawn is right for you. Sod installation will give you a quick result in a usable lawn; seeding and hydroseeding are cost-effective options that enable you to choose the exact type of grass you want; artificial turf is a maintenance-free choice.
Sod
This is one of the most popular choices among homeowners today. It can be quickly rolled out to produce almost immediate results. The root system is tight, so only a few weeds can thrive. The downside is the sod can be more prone to disease than a seeded lawn and the installation is costly and must be expertly done to produce a clean and even look.
Seed
Hand seeding is the traditional option for homeowners with the DIY urge. The benefits of this are that the type of grass can be chosen to suit the soil and climatic conditions, the expected traffic, and the lawn's use. The disadvantages are that hand seeding is a long and physically demanding job and creating the ideal growth conditions for grass also creates the right one for weeds to thrive.
Hydroseed
Hydroseeding is a quick way to seed a large area quickly and reasonably economically. To do this, you will need to hire a professional landscaper or you will have to rent a hydro seeder to do the job yourself (if you are sure that you know how to operate the equipment). A word of caution – it is not as easy as it seems and small errors can ruin the appearance of the lawn.
Also Read: Tips on How to Choose Your Sod Installation Company
Artificial Turf
Because it is artificial, once the turf has been laid, that is it. There is nothing else to do except keep the surface free of leaves and wash it down with water. However, it is not the same as real, natural grass. It will never have a look, feel, and the scent of natural grass and because it tends to heat up under sunlight, it may not be right for daytime use or for families with pets.
While artificial turf does have its advantages, it can never replace the look and feel of natural grass. Having a lush green lawn does not have to be a long and tiresome process that involves ongoing maintenance. A professional landscaping company will know which type of grass is most suitable for your soil and climatic conditions and will be able to create the perfect lawn for you and your home. Once the lawn is in place, the company will do the majority of the maintenance for you so that all you have to worry about are the ways by which you can enjoy the wonderful garden that you now have. A search for "lawn installation near me" will provide details of the companies that will be able to do the job for you. Choose one that is professional and has the track record and testimonials to prove that it will meet, if not exceed, your expectations.
Become a Member to post Articles
Back to Profile