Potent Software Development 2022: Finding a Suitable Developer for Your Startup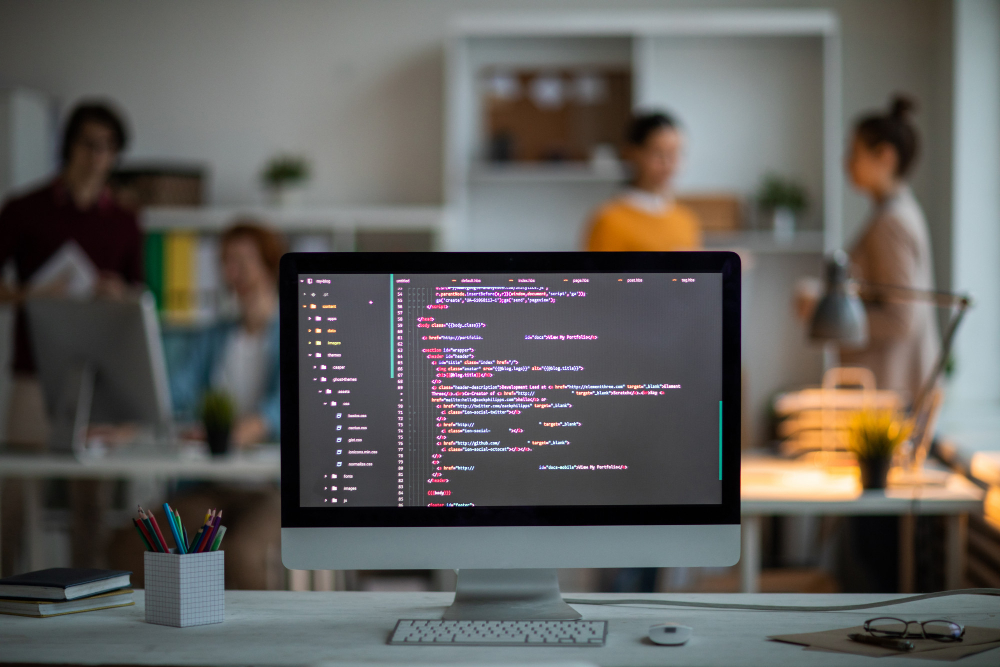 When you're starting a business, one of the first things you need to do is find a software development company to help you build your product. But how do you go about finding the right one? And what should you look for? Let's consider a few tips to guide you through the process!
Why Do Startups Care About Software Development?
Developing the right software for your startup can mean the difference between success and failure. Software development or programming is important for a startup because it can help to automate tasks, improve efficiency, and track progress. The right software can also help to improve communication between team members and stakeholders.
In addition, developing custom software can give your startup a competitive edge by allowing you to create unique features and functionality. By investing in programming, you can ensure that your startup has the tools it needs to succeed.
What Does A Good Software Developer Do For Your Startup?
Ok, programming is paramount to the well-being of your startup but is it necessary to outsource it to a special company? Cannot your team take care of it on their own? While it is certainly up to you to decide whether or not programming should be outsourced, collaboration with a good software company has some serious advantages:
They can help you to develop custom software that is tailored to your specific startup needs. That can lead to increased efficiency and productivity, as well as reduced costs.
A good program developer can provide you with ongoing support and maintenance, ensuring that your software always meets your changing needs.
A good programming company can help you to stay ahead of the competition by keeping up with the latest technology trends.
5 Tips To Choose A Great Software Development Company
Сhoosing the right program developer is essential to your success. The company you choose will be responsible for designing software that will power your startup. With this in mind, it is important to take the time to select the partner that is a good fit for your needs. Here are five simple tips to help you with that!
#1 Define your requirements
Before you start shopping around, take some time to think about what you need from a program developer. What kind of experience do you expect? What size team do you need? What kind of budget do you have? Once you have a good understanding of your requirements, you can start narrowing down your options.
#2 Do your research
Once you have a list of potential companies, take the time to research each one. The first thing worth doing here is to study the websites of your candidates to find out more about their offers, unique features, and prices. It should also be useful to read online reviews, talk to other startups that have used their services, and take other steps to get a feel for their reputation in the industry.
#3 Ask for proposals
When you are done with the review of your options, reach out to each company and ask for a proposal. That will give you a chance to see how they would approach your project and what kind of cost estimates they are giving. More than that, this should give you an opportunity of how the company treats its clients and how communication is generally handled.
#4 Compare apples to apples
When you are looking at the proposals from each developer, make sure you are comparing them apples to apples. That is, see to it. They all include the same scope of work and use similar pricing models so that you can accurately compare them. To do so, you will, first and foremost, need to decide which segment — low-cost, premium, etc. — is of central interest to you.
#5 Go with your gut
In the end, choosing a programming company is not an exact science. You will need to rely on your judgment to some extent. Whereas your intuition should not be used as the primary source of decision-making, neglecting it entirely is likewise counter-productive. Consider all the pros and cons, and go with the company that you feel most comfortable with and that you believe will do the best job on your project.
3 Signs of A Great Program Developer
Now how do you understand if a program developer knows their stuff and is worth partnering with? Here are 3 signs of a great software development company:
Flawless reputation: If past clients have been happy with the work, you will likely be satisfied as well.
Rich experience: The company must have experience working in your industry. In this case, they are likely to understand your specific needs and provide relevant solutions.
Equipped with the latest tools and ideas: The developer should use modern technologies and methodologies. That will ensure that your project is completed efficiently and effectively.
A strong team: A strong team of developers is of utmost importance when it comes to programming. They should be able to handle all aspects of the software development process, from concept to delivery.
Competitive pricing: If they can provide high-quality services at a fair price, it's a good indication that they are worth partnering with.

Of course, these are only some examples of the features a good programming company is supposed to have, but there are many more of them in practice. Meanwhile, if a program developer meets all of these criteria, they will likely be a great partner for your startup.
Final Thoughts
To sum it up, finding a good and reliable software development company is of great importance to the well-being of your startup. Suppose you want to increase your chances of success. Then research and find a partner that shares your values and vision. With the right team on your side, anything is possible.
Become a Member to post Articles
Back to Profile