Connecting with Patients: Unleashing the Potential of Medical Content Marketing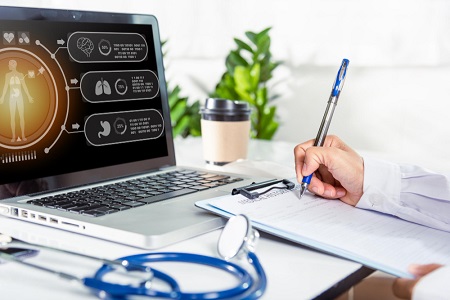 About 70% of internet users prefer getting to know a business through its content. When it comes to the healthcare industry, this sentiment is more widespread. Health is a sensitive topic and people do not want to be dumped with meaningless ads for hospitals and clinics.
In this case, medical content marketing becomes the only effective way to get through to people. To gain patients' trust and respect, you must produce content that is useful for them. Here are some tips on using content as a powerful marketing tool.
Be on Top of What's Newsworthy
Time is of the essence. People turn to the internet for quick answers and hence trending news cannot wait.
Always be on the lookout for relevant topics that are in discussion in society and check whether you can create useful content with them. Create the content as soon as possible since posting it late will make it old news.
Another thing to keep in mind is to always create accurate and useful content that the users can reliably share with others.
Focus on Your Area of Expertise
You can post content on a variety of topics but never post inaccurate content. If you are a hospital that is well-known for orthopaedic care, then it would help to create more content related to orthopaedics.
Research trending topics connected with your area of expertise and create content that will be easy to understand. Doing this consistently will eventually make people turn to you for expert advice in your field.
---
Also Read: The Role of Digital Marketing in the Healthcare Industry
---
Show Variety in Types of Content
Gone are the days when people had enough time and patience to read through pages of straight text. The attention span is greatly reduced and you need to keep that in mind while creating content.
Visual content is currently one of the most powerful forms of content. Aim to create content that will immediately attract the attention of the users. Pictures, charts, infographics and graphics are some of the best choices for visual content.
But if you want quick results and better reach, then you just cannot ignore videos. Videos can combine text, audio and pictures which will engage almost all the senses of the users to the content you are trying to deliver. You can also easily explain tricky concepts using videos instead of just plain text. Take the time to analyse the content and determine the right form in which it can be presented to the audience.
Publish Long-Form Articles
We have already established the importance of videos and other types of visual content. But blogs still occupy a vital part of the marketing strategy. Blogs help bring more traffic to the website and also help gain links.
There are different types of blogs and you need to find the ones that would help you the most. If you are aiming to gain more traffic, then we would suggest long-form articles.
Long-form articles are ones with around 1500+ words and these articles have been found to bring in better results. However, there are some things to keep in mind while creating long-form content for it to achieve the desired results.
The content of the blog should be well-researched and presented in an easy-to-read way. The keywords should be added in strategic places and relevant images should be placed. Focus on a topic and aim to deliver everything the user needs to fully understand it. But take care not to include useless information or repeat things just because you need to reach the word count.
Healthcare content can sometimes be dense and science-based when compared to usual content. Hence, take the time to simplify the medical jargon and make information easier to understand.
---
Also Read: 10 Innovative Ways to Market a Healthcare Brand
---
Represent Positivity and Hope
People always want to look at the brighter side, especially when it comes to their health or the health of their loved ones. Delivering accurate information is vital but make sure you do it with kindness. Do not bluntly share sensitive information.
Sometimes, negative content and invoking a sense of urgency can also help. But make sure to use it in moderation and use it without causing any disrespect. Take the time to analyse the topic you have at hand and determine which type of content would convey the message effectively.
LBN Tech Solutions
We have been working with top healthcare institutions in Chennai to create reliable and powerful healthcare content.
Become a Member to post Articles
Back to Profile