Get a Rejuvenated Look with PRP Facelift in 2020!
You may have often heard the term "vampire facelift" and how celebrities all over the world are obsessed with it. Starting from actor Angelia Jolie, socialite Kim Kardashian, basketball legend Kobe Bryant to golfing genius Tiger Woods, all have turned to vampire or PRP facelift at some point.

Platelet Rich Plasma or PRP therapy is used for rejuvenating the skin and removing signs of aging.

This new year, if you are looking for a natural makeover through facial rejuvenation, PRP facelift will be the perfect choice for fighting off signs of aging for a long period.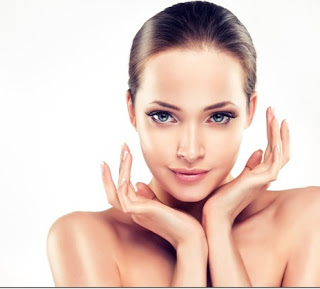 In this post, we will take you through the crucial aspects of PRP facelift and its benefits. Here we go:

A Little More Insight into PRP

PRP facelift is based on stem cell therapy which is an organic process that uses the plasma of the human body to accelerate natural healing, cellular growth and rejuvenation. Human blood comprises offour elements: plasma, red blood cells (RBCs), white blood cells (WBCs) and platelets. The platelets contain proteins which function as growth factors for healing wounds and injuries and help in forming blood clots.

Over the past decade, PRP application or injection has found widespread usein rejuvenating facial skin. During this process, a cosmetic dermatologist will draw a small amount of blood from a patient's arm and centrifuge it for 8-10 minutes to separate the platelets from the RBCs and WBCs.
Subsequently, the dermatologist will use a micro-needle to inject the PRP into the patient's face in areas where facelift is required.

The common PRP treatment areas are listed below:

• On the forehead to remove wrinkles
• Around the eyes to get rid of fine lines
• Below the eyes to treat dark circles
• To control acne
• To treat thin skin
• On nasal labial folds

The whole process will last around 20 minutes without having to use any anesthetic. Soon after the treatment, the patient can head home.

Benefits of PRP Facelift

PRP has become a popular facial treatment not just among celebrities but also for the common people. An increasing number of people are turning to PRP for treating wrinkles, scars and dark circles.

Here are the key benefits that you will get from a PRP facelift:

PRP Will Help in Skin Tightening

If you are worried about skin sagging, turning to PRP facelift is the right decision. The PRP facelift procedure will help resolve this skin complication. Once the treatment is over your skin will feel tighter and firmer and you will not have to worry about fine lines either.

Improvement in Facial Skin Texture

If you have been struggling to keep your facial skin smooth and soft, PRP therapy does just that by improving skin texture. Post-treatment, you will experience soft, flawless and smooth skin. In addition, this procedure will help increase facial volume.

Radiant and Youthful Glow

The PRP facelift therapy will get you radiant and younger-looking skin as the procedure stimulates the regeneration of new skin cells. The platelets within the plasma work in stimulating collagen production which results in youthful-looking radiant skin.

Enhanced Skin Tone

PRP or vampire facelift procedure is extremely effective in delivering excellent skin tone. It is a non-invasive method that does not cause pain and is ideal for people who are phobic to invasive treatments.

Conclusion

If you are located in San Jose, CA, and are looking for an effective facial treatment to get rid of delicate lines while improving thin skin on your face, PRP therapy is definitely the right choice for you.

For more information about PRP facial rejuvenation treatment, check here or call at 408-294-2399 for an appointment.
Become a Member to post Articles
Back to Profile