Ankle Arthroscopy - Procedure and Recovery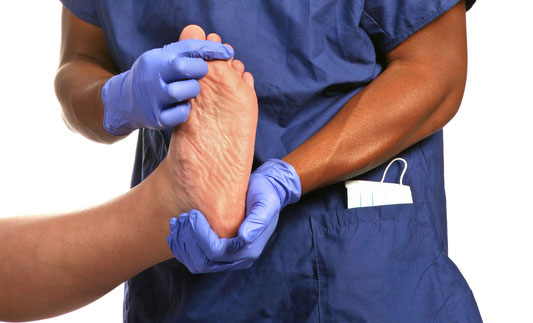 Arthroscopy is a surgical procedure that is used to treat different kinds of joint issues. It is a popular treatment method for patients with joint problems as it uses a minimally invasive method to treat the condition.
Some common causes of ankle issues are accidents and injuries. Ankle arthroscopy may be advised in the following cases:
When a fracture does not cause a clean break and even after the larger bones set, there is debris around the area which causes pain and inflammation.
When there is ligament damage after a bad sprain.
When there is tissue and tendon damage around the ankle due to wear and tear.
What Does an Arthroscopic Procedure Entail? The procedure is usually done in an operating theater. The ankle is numbed locally with an anesthetic. A small incision is made in the ankle and a fiber optic camera is inserted into the incision. With the help of the camera, small surgical tools will be used to perform this procedure. The incisions will be closed up and bandaged after the procedure is over. Arthroscopy helps in a speedier recovery while minimizing scarring. Complications too are fewer than open surgery.
Recovery from Ankle Arthroscopy
: The recovery time after an ankle arthroscopy will depend on how fast the ankle heals and how bad the injury was. The
podiatrist
may recommend the use of crutches for a while to lessen the weight on the ankle. Sometimes, in the case of a severe injury, the patient may be placed in an immobilizer for as long as five to six weeks. If the arthroscopic remodeling involved extensive surgery, the podiatrist may have the leg encased in a cast to prevent movement and promote healing. Medication may be prescribed after surgery to help manage pain and inflammation.
The podiatrist will then give a rehabilitation plan to be followed for complete recovery.
Become a Member to post Articles
Back to Profile