Middle Eastern Dishes You Must Try Part 1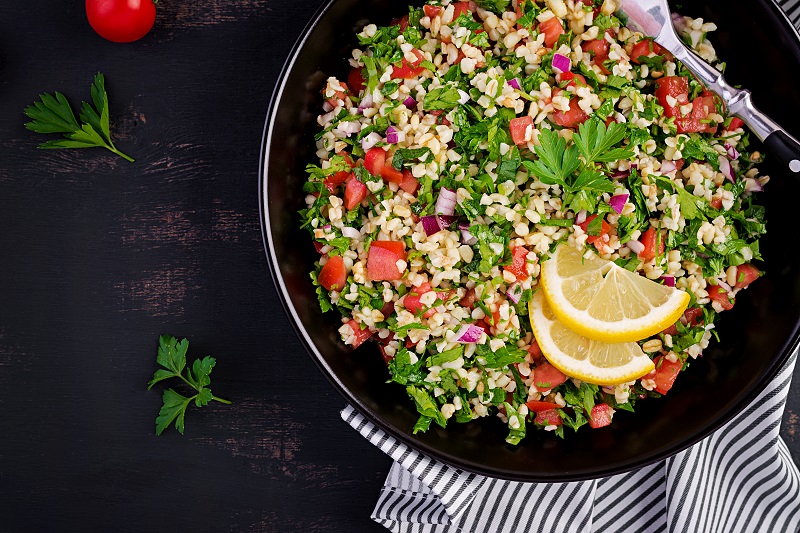 Because of the rapidly expanding popularity of Mediterranean food, most people have tried it, at least once, at some time or another. For many, it is now a regular part of their diet. There are many reasons for this – the great flavors, its nutritional benefits, its ease of preparation and the fact that expensive ingredients are not used in its preparation. However, a lot of people who love this cuisine have not tried all that it has to offer. They fall in love with one dish and stick to that, not knowing the other delights they are missing out on.
To list out and describe all that Mediterranean cuisine has to offer along with even brief descriptions will take a few volumes and few people have the time for that. So here are a few must-try dishes that you can find in most Middle Eastern restaurants or can make yourself with ingredients available in all Middle Eastern groceries.
Hummus: Everyone knows this one, but this fantastic chickpea spread need not be limited to being eaten with hot pita bread. It is great with baked potatoes, burgers and a lot more. Experimenting with it is a lot of fun.
Baba Ghanoush/Moutabal: This is a great alternative to hummus. This spicy eggplant-based dip adds zing to almost anything, including barbecue. Spice it up as much as you want.
Falafel: This is another famous Mediterranean staple food. Balls of fried chickpeas with herbs can be either a great snack or, for a more filling option, they can be used to fill pita bread pockets. Every part of the Middle East has its own variation of falafel, so there is a lot to try.
Grilled Halloumi: If you're not lactose intolerant, this cheese, made from a mixture of sheep and goat milk is something you must try. There are many ways to enjoy it, but start with the simplest way – grilled.
Manakeesh: If you are among the millions who love pizza, this Middle Eastern take on it has to be tried. It is a round bread covered with herbs and ground meat. Like many great dishes, it started out as street food, eaten on the go for breakfast or lunch. Now it is a Haute cuisine dinner favorite.
Foul Medames: Halfway between a stew and a sauce, this combination of fava beans, olive oil, parsley, garlic, onion and lemon is a great supplement for any meal.
Tabbouleh: This is a vegetarian dish made up of bulgur, mint, parsley, onion and tomatoes. Many staunch meat-eaters love it so much that it has become a staple part of their diet.
Fattoush: If you're into salads, you will love this. Made of diced tomatoes, crisp lettuce, crunchy squares of fried pita bread, cucumbers, onions, garlic, lemon, mint and olive oil, it is a refreshing addition to any meal.
More dishes will be listed in part 2 of this blog. In the meantime, why not start trying the ones mentioned here? If you want to make them yourself, everything will be available in a store where Middle Eastern or international groceries are sold. You can also try your local fresh produce outlet.
Become a Member to post Articles
Back to Profile