Diabetes and Heart Disease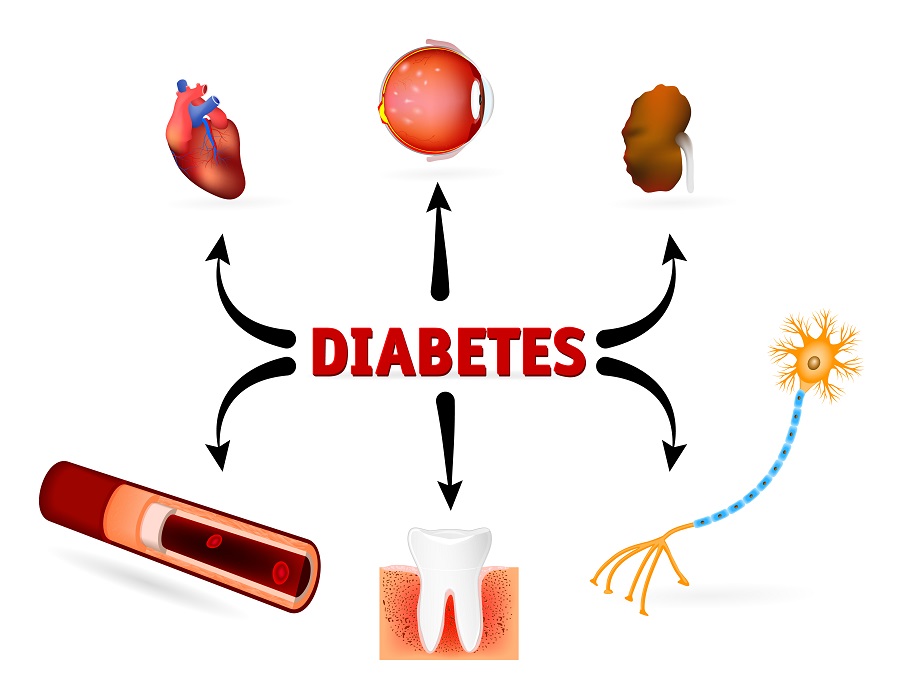 India is considered the diabetes capital of the world, with a leading count of 75 million people afflicted with the disease. The combination of diabetes with heart disease is problematic since, according to The American Diabetes Association, this combination increases the risk of mortality by 2-4 times. Thus, if you have diabetes and heart diseases, you should consult with both your diabetologist and heart specialists regularly and keep the condition under control.
Facts to remember
Diabetes damages the heart vessels, leading to the increased risk of atherosclerosis and related conditions.
People with diabetes have an increased risk of hypertension, heart attack, and stroke.
People with diabetes risk suffering from a second heart attack after having suffered from it once.
People with diabetes who have their sugar level under control also are susceptible to heart problems.
Women with diabetes and approaching menopause also have a greater risk of heart disease.
People susceptible to heart disease
People with a family history of diabetes
People with the habit of smoking
People with uncontrolled cholesterol, especially LDL
Obese people, especially extra fat around the tummy region
People with a sedentary and inactive lifestyle
Increasing age
People with unhealthy foods habits
Stress is known to increase sugar levels significantly
Diabetes – the silent killer
Diabetes is known to affect the nerves, and so the patient usually misses the signs during the onset of ischemic pain. People with diabetes are known not to show symptoms of heart condition even though they have the condition.
Thus, when a person with diabetes experiences symptoms like abdominal bloating or gastric pain, it is important to visit a diabetologist immediately. If needed, the patient would be referred to a heart specialist to be screened for heart conditions.
Also Read: The Significance of Diet in Heart Diseases – Infographic
Kauvery Hospital
Prevention is better than cure and, more importantly, diabetes and heart diseases. With some lifestyle changes and medications, diabetic people can prevent heart diseases.
Heart Specialist in Chennai | Heart Specialist in India | Best Cardiologist in Chennai | Best Cardiologist in Salem | Best Cardiologist in Hosur
Become a Member to post Articles
Back to Profile