What Are the Major Elements of an Ideal E-Commerce Website?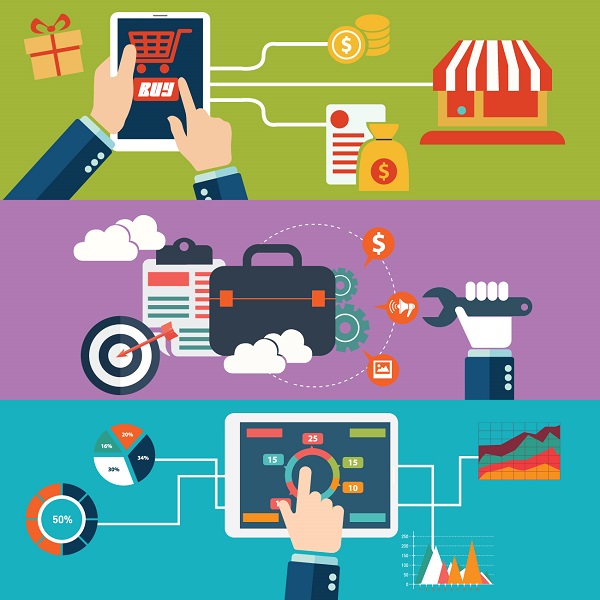 Your online business is not complete without an e-commerce website. People now prefer shopping online rather than visiting the stores physically. There are many businesses now that operate online and don't have a physical store per se. This is the power of e-commerce websites in today's world. We are an e-commerce web development company in Chennai and this blog, we introduce you to the major elements needed for an ideal e-commerce website.
Developing an E-Commerce Website
Whether you own a start-up or are a company trying to extend your business online, e-commerce websites will make your business reach more customers and will get you more revenue. But the website needs to be designed and developed perfectly for it to produce the desired results.
When it comes to a website, there are a lot of things to do but you need to prioritize your tasks. You need to break down things to achieve a hierarchy. The e-commerce website aims to make the customers purchase your product/service online.
A lot of things get involved in this process like making the business known to customers, building trust, marketing the product, and more. Here are some elements that when done to perfection will make this process simple.
1. User Friendly
No one wants to break their heads with a website that feels like a maze. Right from the start, focus on developing a website that is easy to navigate for the customers.
A website that feels effortless to move through will encourage visitors to spend more time on it. The customers are also more likely to check out various products which they proceed to buy. Hence, keep the following in mind:
Create categories and subcategories for your products.
Choose self-explanatory names for the categories and subcategories.
Always include a search bar since it makes the search for a specific product easier.
The search bar should be in the middle of the homepage or in any easily visible place.
Add your best products to your main page naming them as featured, bestsellers or popular.
---
Also Read: How to Write a Product Description for eCommerce Websites
---
2. Mobile Compatibility
By 2024, we are predicted to have about 187 million mobile shoppers. That is a huge number! Shopping through mobile is easy, practical, and more importantly, time-saving.
Your e-commerce website has more chances of reaching a customer through mobile than a laptop. Thus, before launching an e-commerce website, make sure that your website looks and works well on small screens.
3. Visuals of the Products
If a customer intends to buy a product, he/she tends to inspect it fully in a retail outlet. There is no option for physically examining the product while purchasing it online and therefore it is necessary to satisfy the customer by giving the option of a visual inspection. This will make you look confident about your product.
Post high-quality pictures.
Add an option to zoom in on the product image.
Add a 360° view of the product.
Add videos of the working of the product, if needed.
These features would put the mind of the customer at ease about purchasing your product since they feel that they are making an informed decision.
---
Also Read: What is the Process of Web Design and How Does It Differ from DIY Solutions?
---
4. Customer Reviews
Can you remember the last time you bought a product/service without checking the reviews for it? Rarely! With the abundant options we have now, there is no actual need to blindly purchase a product.
More than 90% of customers check customer reviews before they order a product. When you add customer reviews of the product to your website, you make the job easy for your potential customers. They now don't have to visit another page or website to check the reviews.
Include options for the customers to add photos and videos about the product they have purchased from you. This will increase the credibility of your product.
5. Wishlist
Most people aren't strong decision-makers when it comes to shopping. They tend to oscillate between different options and even change their minds at the last minute.
About 40% of people think that their shopping experience will improve if the e-commerce website has a wishlist. The wishlist helps people get the feel of window shopping. It helps save a product for future purchases and makes potential customers visit your website again. It would help if you send occasional notifications reminding the customer about the product in their wishlist. Do not badger but instead aim for a gentle reminder.
LBN Tech Solutions
These are a few of the many elements needed in an e-commerce website that can bring in good business for you. We can develop the ideal website for your business. Check us out here.
Become a Member to post Articles
Back to Profile