A Diabetes Friendly Diet: A Comprehensive Guide on What to Eat and What Not to Eat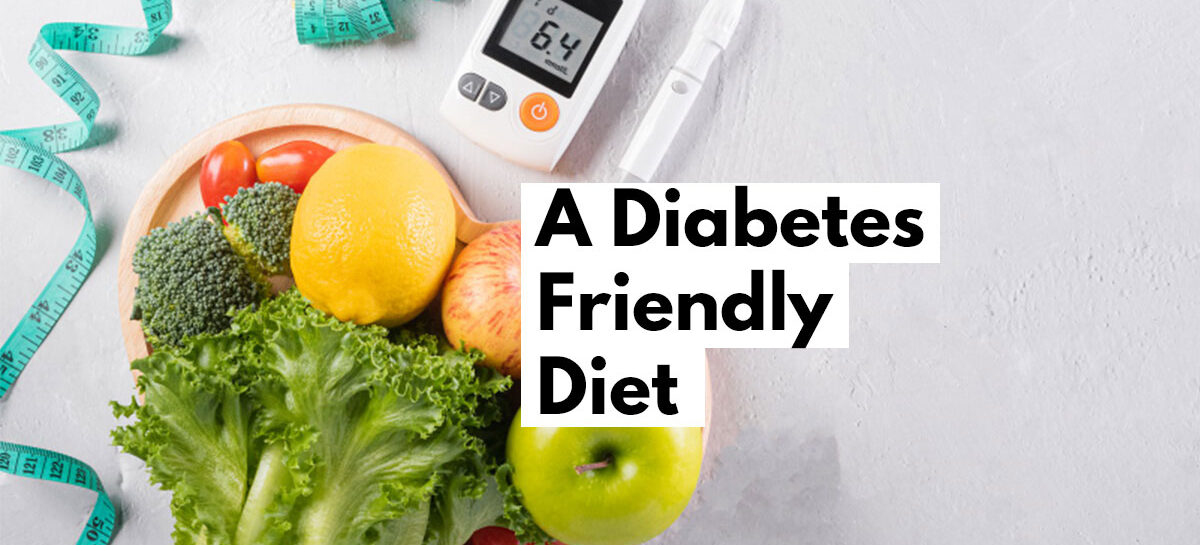 When a person is diagnosed with diabetes, the food he/she takes is of tremendous importance. Advice on what to eat might pour in from family and friends and while it might be well-meaning, it might also be outdated or false.
It is important that the information we get is from the right source. Therefore, to clear any myths or false impressions regarding a diabetes friendly diet, here is a comprehensive list of what to eat and what to stay away from.
What Not to Eat
Sweets and any form of sweeteners have to be avoided; this includes honey, jaggery, palm jaggery (karupatti) and of course sugar.
Any food high in salt content also has to be avoided. Pickles, pappads, vathal, dried fish (karuvaadu) and similar items are all prohibited.
Foodstuff made from maida, white rava, maggi noodles and other processed food items should not be consumed.
When food is processed, its carbohydrate content increases – this is not good for a person with diabetes. It is not necessary to completely cut off carbs from the diet plan as it can be had in controlled quantities.
Easily digestible food like porridge and fruit juices are best avoided as they get digested and the person feels hungry within a short duration.
Fruits are best eaten in their natural form as this ensures that we benefit from their fibre content.
Bottled drinks like Coke, Pepsi, etc. are high in sugar and should not be consumed.
Even health drinks like Boost, Horlicks, etc. are not permitted.
Fried food items (bhajji, bonda, vadai, etc.) are also not allowed.
Eating four almonds a day, early in the morning, is advised. The almonds should be soaked overnight and the next day morning they can be consumed after removing their skin.
Dry fruits like dates, raisins, figs, etc. are not allowed as they are high in sugar.
Smoking and alcohol consumption has to be stopped.
What to Eat
Fruits like apple, orange, pomegranate, sweet lime, guava, pear and gooseberry can all be eaten.
Fruits should not be had along with a meal. This is because fruits get digested easily and we will not get all their nutrients if we have it along with a meal.
While most of the vegetables are healthy, those which are rich in starch like potatoes and yam have to be avoided. Beetroot and carrot too have to be avoided due to their sugar content.
Pumpkin, raw mango and raw banana are best avoided – an occasional serving is allowed but not beyond that.
Oil Consumption
15 ml of oil a day is recommended – this will roughly work out to 2-3 tsp of oil per day.
While cooking dosai, chapathi, etc. oil can be avoided completely. Instead, the oil can be used to temper the side dish.
Gingelly oil, groundnut oil and rice bran oil can be included in the diet.
Changing the oil on a monthly basis is advised – using the same oil for a long duration leads to the oil being converted into cholesterol. This in turn will cause heart ailments.
Non-Veg Consumption
For people with a diabetic condition, non-vegetarian food once a week is advised.
Chicken, fish and eggs come under the allowed list of non-veg food items.
Consumption of three eggs over a week is allowed – the white of the egg alone can be consumed while the yolk should not be had. Eggs in the boiled form is best.
Country chicken (naatu kozhi) without the skin is advised.
Fish can be had in the gravy form and not the fried version.
Mutton, prawns and crab have to be avoided as they have a high fat content.
Diet and Exercise Go Hand in Hand
Working out for a minimum of half an hour a day is advised.
For beginners who find a half hour work out tough, it can be split into 2 workout sessions, one in the morning and one in the evening.
Working out doesn't mean exhausting oneself by lifting heavy weights or doing high intensity work outs; for starters, even walking will help.
A person with diabetes can live a long, healthy and happy life. All it takes is eating right, working out regularly, keeping an eye on your sugar levels and not missing appointments with your doctor.
Kauvery Hospital is globally known for its multidisciplinary services at all its Centers of Excellence, and for its comprehensive, Avant-Grade technology, especially in diagnostics and remedial care in heart diseases, transplantation, vascular and neurosciences medicine. Located in the heart of Trichy (Tennur, Royal Road and Alexandria Road (Cantonment), Chennai, Hosur, Salem and Bengaluru, the hospital also renders adult and pediatric trauma care.
Chennai – 044 4000 6000 • Trichy – Cantonment – 0431 4077777 • Trichy – Heartcity – 0431 4003500 • Trichy – Tennur – 0431 4022555 • Hosur – 04344 272727 • Salem – 0427 2677777 • Tirunelveli – 0462 4006000 • Bengaluru – 080 6801 6801
Become a Member to post Articles
Back to Profile