Lead Generation Basics for Small Business Owners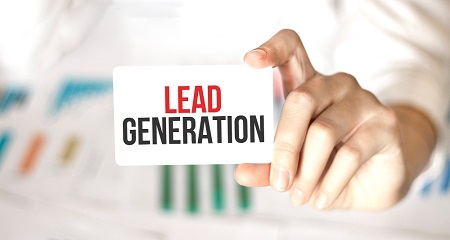 The success of any business, be it small or big, lies in the maximum engagement of the customers. A business with more sales of the product or service is considered to be profitable. But how do you ensure the inflow of customers? How do you guide your business down the path to success? Lead generation is the answer! Every business owner needs to know the basics of lead generation to make people aware of the product/service and to make them engage with the business. We as a digital marketing company understand the importance of lead generation and would like to make the business owners aware of the same.
Basics of Lead Generation
You might have a great relationship with your existing customers but it does only very little good for attracting new customers. You cannot solely depend on word-of-mouth marketing since we live in a world where everything important is done digitally. Hence, it helps to combine both, the old-fashioned way of gaining customers along with using modern techniques and tools to increase your customer base, especially for small business owners.
What Is Lead Generation?
Lead generation is the process of creating interest in your product/service among potential customers with the aim of converting them into paying customers.
You can generate a lead with the help of an efficient lead magnet. This lead magnet might be a useful piece of content, a tutorial video or similar items of interest.
A lead is a person who gives information like his name or email address in exchange for access to the lead magnet. This person has an interest in your product/service but isn't quite ready to purchase it. Making the leads go through the sales funnel needs more work.
Why Is Lead Generation Important?
Customers have more options than you can ever imagine. You just cannot hope for the strangers out there to get to know your product/service on their own and then go on to buy it. They need convincing and this has to be done fast. But outdated methods like cold calls won't work since customers need to do the research on their own to be convinced of the business's effectiveness.
Now, you might find this contradictory. The customers need to research the product on their own but you still have to be convincing. Information dumping no longer works and people find it irritating. This makes employing new lead generation techniques vital – the ones that intrigue the customers and makes them research your product/service on their own.
Not all leads convert into paying customers. But with lead generation, you get to find quality leads that have a better chance of converting. You save the time and energy spent on trying to convert total strangers.
Types of Lead Generation
There are numerous ways by which you can get creative with lead generation but it all boils down to the two basic types – outbound and inbound marketing.
Outbound lead generation involves the business reaching out to the potential customer base. Inbound marketing practices allow the customers to find the business by generating more traffic to the website.
Outbound Lead Generation
Outbound lead generation involves traditional marketing and advertisement strategies. Some common outbound lead generation methods involve using:
TV commercials
Flyers
Magazine ads
Digital ads
Cold calling
Brochures
Email spams
Newsletters
Inbound Lead Generation
With inbound lead generation, you use different types of content marketing and attractive offers to make the customers find you. It involves using:
E-books
Demos
Cheat sheets
Email subscriptions
Useful content
Podcasts
Events
Blogs
Webinars
Social media content
These draw the attention of potential customers and make them visit your website. From there, the process of lead conversion starts.
---
Also Read: Top 5 Reasons Why Your Website Needs a Blog Corner
---
How to Implement Lead Generation?
Here is the 5-step process to get started with lead generation.
1. Plan
You have to sort out some information before creating the lead generation strategy. This consists of knowing what your target audience wants, and what you want for your business and correlating it to create engaging content. Do your research to find the best type of content and platforms that will be of use to you.
Create content strategy and teams responsible for the implementation of the formed strategy.
2. Create Content
This is the most important step of the process and hence allocate enough time to create engaging content that is also useful for the target customers. Your content should be of lead magnet type which means the customers get something useful in exchange for their personal details.
Start with researching keywords your target customers are searching for and create content based on it. Do not stuff keywords in your content since this no longer works.
3. Market
Find platforms your target customers are most active on and then start to promote your content. Social media strategies come in handy in this step of the process. Create a social media calendar and post consistently. Be on top of the trending topics. Engage with your customers online by answering their queries.
4. Convert
When your customers get directed to your website, your aim should be to convert them into a quality lead. The best way to ensure leads is to have an attractive call-to-action button. This button should take the visitor to a landing page where you offer the content in exchange for their personal information.
---
Also Read: 5 Ways to Convert Your Visitors into Customers
---
5. Improvise
Consistent analysis of your lead generation strategy will ensure success. Keep on analysing ways to perfect your strategy. Research on the most effective content that generates leads, various call-to-action buttons, the best types of lead magnets and more. Optimize your approach and keep updating your lead generation strategy for the best results.
LBN Tech Solutions
Small business owners have a lot of things on their plate and lead generation shouldn't be on that list. Allow us to help you create a robust lead generation strategy and increase your sales. Check out our website to learn what we can offer.
Become a Member to post Articles
Back to Profile