TOP AESTHETIC SKIN TREATMENT TRENDS FOR 2021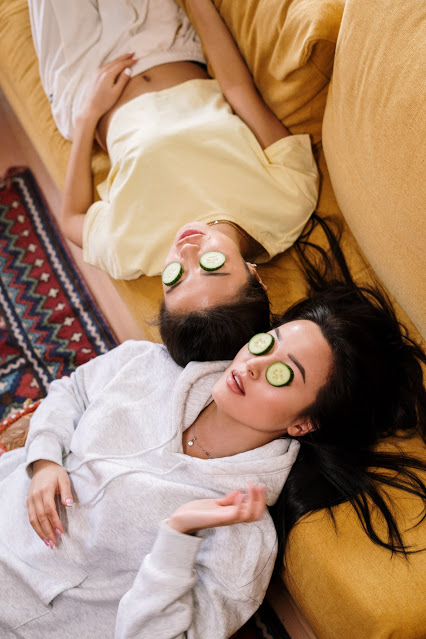 After the turmoil of 2020 due to the pandemic, we are now hoping to leave all those dark days behind. Stepping into 2021, we would all like to resume our daily lives by restoring some semblance of normalcy. The pandemic that tormented us throughout last year, not only stalled our daily activities, it also messed up our skincare routine. Despite partial lockdowns in several US cities, medical and skin care clinics have resumed their operation based on appointments, adhering to regulations on social distancing and sanitization.

In 2021 and beyond, there will likely be an increasing inclination towards non-invasive aesthetic skin treatments. Whether you wish to have moderate enhancements or want more extensive skincare treatments, non-surgical cosmetic procedures can be more effective and affordable. If you live in California, try a reputable skin care clinic in San Jose for this new-age treatment.

Aesthetic medical treatments can treat a wide range of skin conditions and concerns. The world of aesthetic treatments is evolving fast and they are likely to bring in more changes in 2021. In this post, we round up some of the upcoming aesthetic skin treatment trends.
-------------------------------------------------------------------------
READ ALSO: CAUSES AND TREATMENT OF ACNE
--------------------------------------------------------------------------
Laser Resurfacing
These days, more and more people are concerned about the skincare products they use and the ingredients they contain. Besides, there has also been a rising interest in non-invasive procedures to improve skin texture and tone.

Based on your specific skincare needs, your aesthetician may advise either ablative or non-ablative laser resurfacing treatment. Ablative laser treatment includes carbon dioxide (CO2) or erbium. CO2 laser resurfacing treatment can help you get rid of your acne scars, deep wrinkles, and warts.

On the other hand, non-ablative laser treatments do not remove any skin layers and include fractional lasers, pulsed-dye lasers, and pulsed light. Consult a leading skincare clinic in San Jose to get more details about laser resurfacing.
Aesthetic Injectables
It is not surprising that an increasing number of people are seeking non-invasive cosmetic treatments and aesthetic injectables is one of them. Although retinol may smooth out wrinkles and fine lines, only injectables can help remove deeper lines in the long run. Using aesthetic injectables in early life has anti-aging benefits, and in 2021, we will witness proactive use of injectables such as Botox, Dysport, and Xeomin. These injectables can resolve minor to major skin issues, and patients who may have earlier thought about undergoing more intensive plastic surgery, may not need it at all.

Treatment with the advanced hyaluronic acid fillers called resilient hyaluronic acid (RHA), which is similar to the human body's hyaluronic acid (HA), can effectively treat all facial wrinkles from the lips to the cheeks for a natural appearance.

Besides, another upcoming trend is the use of new neurotoxin injectables which may last for six months and which will help eliminate wrinkles to get you smoother skin.
-----------------------------------------------------------------------------
READ ALSO: HOW TO GET RID OF CHAPPED LIPS
-----------------------------------------------------------------------------
Minimally Invasive Facelifts
Minimally invasive facelifts will keep trending in 2021. The facelift procedure lifts the deep layers or structures of the face to make the facial skin smooth. An aesthetician applies anesthesia before beginning the process, which involves making tiny incisions or cuts. Making nearly invisible incisions is possible by endoscopic technology.
Combination Treatments
This year, combination treatment may prove to be a major trend where more people will combine traditional cosmetic surgery with non-surgical treatments for comprehensive facial rejuvenation. There has been rapid advancement in technologies, improved skin care, and non-surgical aesthetic treatments. Combination treatments, along with facial rejuvenation surgery, can restore areas that have lost volume due to aging.
Full-Face Fillers
While many skincare clinics still charge for treating "per area," some reputable aesthetic clinics are looking at things in a more unique way to provide a comprehensive treatment plan for patients. For example, instead of treating only the affected facial area, they treat the whole face.

There is a good reason for this comprehensive approach because just injecting a certain area, such as cheeks or lips can make an individual look abnormal or it may have a knock-on effect in some other areas.

A leading skincare clinic in San Jose would be the right choice for such comprehensive treatments. A clinic like this will carry out a holistic facial assessment and incorporate the treatment in every part of the face for a more natural look.
Get Aesthetic Treatment in San Jose!
Despite the turmoil in 2020, the overall prospect of the aesthetic skin care industry is still bright. A report by Markets and Markets shows that the medical aesthetics market is likely to reach $15.9 billion by 2025, from $9.4 billion in 2020. That is a whopping $5 billion growth! Keeping in mind the listed trends in this post, you can choose a suitable aesthetic treatment. Dial 408-761-5953/408-294-2399 for more details or an appointment. You can also drop an email at info@RaniMD.com, and we will be happy to help you. Our skincare clinic in San Jose strictly complies with social distancing and sanitization regulations for customers' safety.
Become a Member to post Articles
Back to Profile