Tips to Planning for a Great Landscape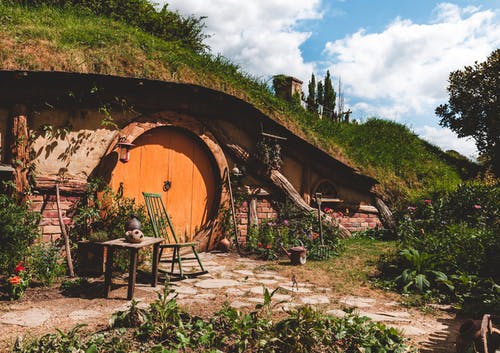 Your home's external appearance is important. The use of a front or backyard depends on the homeowner – it could be a place to enjoy natural beauty, to have an outdoor kitchen for entertaining, or to play football with the family. Whatever the use, planning the landscape to suit the use is critical.
The Planning Parameters You Should Not Ignore
Know-How the Garden Will Be Used: Open spaces rarely have only one use. One family member may want a quiet place to unwind while another may want to practice shooting hoops. Creating a landscape to meet the various requirements of the family is not easy and compromises may need to be made. What is important is to ensure that everyone has something that they want and that the various uses do not negatively affect the other–kids playing catch and crashing into the barbeque will make no one happy.
You Probably Cannot Fit in Everything: Even with big yards, space is limited. Being out in the open usually leads to people forgetting the space limitations and trying to fit in too much. You may want a fountain, a pergola, a fire pit, an herb garden, lots of flower beds and more. But trying to cram too much into a limited space will create a landscape that is crowded, uncomfortable and not all nice to look at.
Know Your Budget: Be sure of how much you can afford to spend on developing the landscape and how much it will cost you. Running short of money before the project is complete will result in the remaining work staying unfinished or being done to a lower standard than the rest of the garden. Either way, the result will not be what you were aiming for and the pleasure you get from the yard will be greatly diminished.
Also Read: Staying Outdoors While at Home
Plan for Maintenance: Creating a beautiful landscape is one thing – ensuring it stays that way is another. Maintenance is going to be required and you need to not only have the budget in place but you will also have to devote enough time to keep the garden looking the way it should. A badly maintained landscape can often be worse than no landscape at all.
What Do Local Ordinances Allow? Local ordinances vary greatly. In some places, you can do pretty much what you want within your property limits while in others there are restrictions and limitations to having a pool, an outdoor kitchen, a patio, etc. Your homeowners' association may also have some rules in place that you need to know about. Being sure that what you plan will not cause problems with local authorities will save you the hassle and cost of making changes in the future.
Get Expert Help: This is the key to creating a great landscape. A landscaping professional will be aware of all these points and many others that need to be taken into account when planning a landscape. He will be able to give you the landscape you want, at the cost you can afford and he will also continue to look after it in the future so that you can enjoy it without any worries.
Become a Member to post Articles
Back to Profile