5 Mobile Marketing Techniques That Can Grow Your Business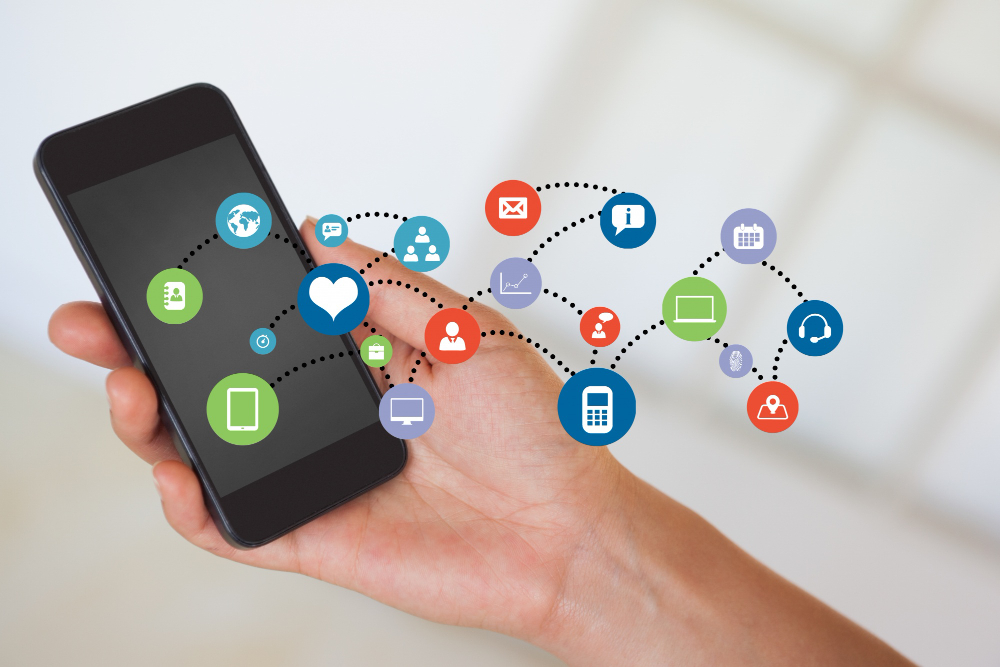 India is the second fastest-growing advertising market in the world and the time spent on shopping apps on mobile phones increased by about 45% in just a year. The usage of smartphones is increasing exponentially and we just can't ignore mobile marketing. If you want to drive more traffic to your website and increase your sales, it is time to focus more on mobile marketing. We as a digital marketing company would like to help you understand this topic better.
What Is Mobile Marketing?
Mobile marketing refers to the advertising and promotion which reaches potential customers on smartphones, tablets or any other mobile devices.
With mobile marketing, you can easily market the product/service to customers irrespective of the place they are in, which is not possible when marketing is done on desktops or other stationary devices.
Usually, marketers use features like push notifications and location to target customers who are more likely to buy the product/service.
Why Is Mobile Marketing Important?
There are over 6 billion smartphone users worldwide and about 79% of them have made an online purchase in 2022. Online shopping is the future and business owners should wake up to this truth.
These numbers are expected to increase and hence mobile marketing is a great opportunity for business owners to easily reach target customers at the perfect time.
Also, with smartphones being lighter and cheaper, you can reach a broader market with mobile marketing. Businesses with active mobile marketing campaigns tend to have better visibility and engagement with potential customers.
Mobile Marketing Techniques to Try Out
There are quite a lot of mobile marketing techniques like geofencing, influencer marketing and more. But you need to consider the size of your business and the possible budget you can use on the campaign before choosing one.
For example, Volkswagen used augmented reality (AR) for relaunching the Beetle in Canada and the strategy totally worked. But AR is an expensive marketing option and might not be feasible for small businesses.
It would be better to choose the free and low-budget mobile marketing options first and then slowly build up towards bigger possibilities. Here are some budget-friendly mobile marketing options for you to check out.
1. Mobile Friendly Site
This is the first step in attracting and most importantly retaining the mobile audience. The viewers consider your website to be the face of your business and hence creating a mobile-friendly responsive site should be your top priority.
60% of people immediately abandon the thought of associating with a business after a negative mobile experience. Hence, design your site to be responsive and test it using Google's mobile site tester. You can also give it a try yourself to understand the needs of the viewer.
2. Social Media Marketing
It might seem obvious with almost all smartphone users spending time on social media but maximum utilization of social media is still an unachieved milestone for most business owners.
If you are a small business owner, social media is a boon since it is free and accessible to all. You can communicate personally with the customers using comments or direct messages. You can conduct events or giveaways which are proven ways to increase customer base.
You can start with organic social media marketing but if you want to see fast results, you can try paid social media marketing.
3. SMS Marketing
SMS marketing is the promotion of a business using a text message. This is a permission-based mobile marketing strategy by which you can send promotional texts to potential customers via text messages using an SMS marketing platform like Attentive Mobile that should be 160 characters or less.
The word limit is the catch but SMS open rates are above 90% which makes it a powerful marketing strategy. Also, click-through rates of SMS are about double the rate of emails. You can include a link or code in the text message which can lead the customer to a follow-up message.
4. Location-Based Marketing
Location-based marketing works best for businesses with brick-and-mortar stores. It uses GPS function on smartphones to track potential customers in the vicinity of the store and show promotional content to these customers. Since they are near the store, the engagement possibility is high.
Location-based marketing scores high with relevancy since local recommendations help people choose faster. With a properly crafted location-based marketing strategy, you can increase response rates and build a strong customer base.
5. Voice Search Optimization
With more and more homes becoming Alexa-dependent, it becomes vital to add voice search optimization to this list.
About half of the households all over the world own a voice-enabled device and even among those who don't, 34% show an interest in owning one.
People mostly use voice search to research products making it important to add voice-activated search advertising to your mobile marketing strategy. You can tag images, videos and content with meta descriptions and alt-text to provide a seamless voice-activated marketing strategy.
LBN Tech Solutions
Starting from designing your website to SEO and social media marketing, we can help you with everything. Visit us to learn about our digital marketing solutions.
Become a Member to post Articles
Back to Profile