ChatGPT Is at Capacity Now – How to Fix This Error?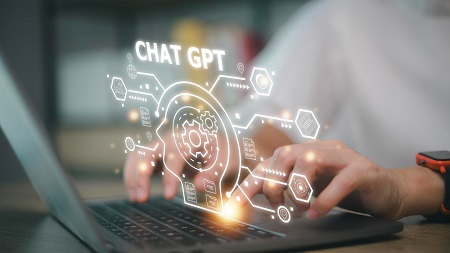 ChatGPT is presently the talk of the town – or should we say the world? But people who have tried using this chatbot might have come across this statement – "ChatGPT is at capacity right now." This is sometimes accompanied by an acoustic poem that the chatbot writes to preach about patience.
While we are all excited about trying this new genius Chatbot, it is now too busy! As a content marketing agency, we spent some time checking out this new technology and we know that it is disappointing to see this error – infuriating when it occurs several times. Hence, we have compiled ways by which you can solve this error. Thank us later!
What Is ChatGPT?
For people who do not care much for the online buzz, ChatGPT is a Chatbot launched by OpenAI in November 2022. Simply put, it can answer any questions that you ask and even write essays for your college project. What makes ChatGPT more popular than the existing chatbots is its sophisticated and human-like responses.
To know more about ChatGPT in detail, continue reading.
How to Fix the "ChatGPT Is at Capacity Now" Error?
Oftentimes, people encounter this error while trying to sign up or log in to this new AI chat service. This error means that the chatbot is experiencing the maximum traffic it can handle due to the surge in demand. Here's what you can do when you come across this error.
Patience Is a Virtue
When the chatbot's server is operating at its full capacity, you will get this error accompanied by a "Get notified when we're back." CTA.
If you aren't in a hurry to check out the chatbot, then you can use this CTA and enter your email address to get a notification when the traffic clears up.
Another option is to wait for about 15 to 30 minutes before trying to log in again.
Refresh and Refresh
If you don't have the patience to wait or the previous step is not working, then resort to the oldest trick in the book – refresh.
With several refreshes, you might see the log in option. Now do not waste time and log in as soon as possible.
Log out and Log in Again
If you are already logged in to ChatGPT, try logging out of the account when you experience this error. Then, you can log in once again to your ChatGPT account and this can solve this error.
Try Incognito Mode or VPN
You can use incognito mode to get the chatbot started or you can use VPN. If the place you are in currently is the problem, then using VPN will solve the problem. You can use the built-in VPN or download a VPN app instead.
Try Using the Chatbot During Non-Peak Hours
If you aren't in a hurry to ask your questions to the AI chatbot, then you must try logging in during the non-peak hours.
Usually, 7 AM to 12 noon is the peak hour duration but the exact peak hours can vary. The traffic is usually low on weekends.
---
Also Read: Demystifying the Debate Around Influencer Marketing (How to Do It Correctly)
---
Create Multiple Accounts
OpenAI is temporarily disabling accounts that are overly active and if you have been on the chatbot for hours recently, this might be the issue.
Instead of using the same account, create multiple accounts. You can use the same number to open two different accounts.
Clear Data or Change the Browser
Try clearing the site data of OpenAI. If the problem is not fixed, clear your browser's cache.
You can also try using a different browser.
Check the Server
There are tools that can help you check the status of the server. If you are constantly getting "at capacity" error, then the server might be down.
Go for ChatGPT Professional
Money does solve problems. If you are regularly in need of ChatGPT service, then it is better to get ChatGPT professional service. The paid version, "ChatGPT Plus", will allow the customers to access the chatbot even during busy hours. The additional $20 plan is also said to give priority access to new features and upgrades.
---
Also Read: Top 5 Reasons Why Your Website Needs a Blog Corner
---
Look for Alternatives
ChatGPT is the new sensation but there are alternatives like Google Bard AI, Chinchilla and more. Find the tool that can offer the best service to your query or need.
LBN Tech Solutions
AI can be quite surprising at times and ChatGPT is the most recent proof of this. It is time that we adapt to technological innovations and get the best out of them. We are a web development and content marketing agency that can decode these things for you. Visit our site here to know more.
Become a Member to post Articles
Back to Profile