How to Detail your Car and Give it a Makeover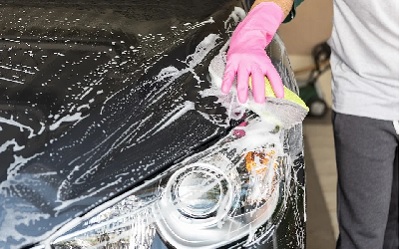 Everything looks better when it's squeaky clean, especially your car. If you are not feeling the same kind of excitement that you had when you first bought your car, it might be time give your car a makeover. With years of wear and tear, your car might be losing the initial lustre it had. Car Detailing can not only give your vehicle a makeover but it can also increase the value of your car. Interested? Here are some ideas for a makeover that you can do at home. But if you think that you need professional advice, try searching for "Car Detailing Near Me" to find a detailing center near you.
What is Car Detailing?
People often confuse car detailing with car washing but, in reality, these two have more differences than similarities. Car detailing involves more than just washing your car and it is a more intricate and time-consuming job than car washing.
Car Detailing experts with the help of specialized tools do a much deeper cleaning. It starts with washing and vacuuming the surface but once they reach the cracks and crevices of the vehicles, those areas cannot be reached with a simple car wash. It might need the removal of some car parts to give it a thorough cleaning.
After the cleaning is done, the detailing experts will also provide a coating to enhance the look of your vehicle. Your car will look and smell brand new. If you have the required products and equipment, you can detail your car at home but if you aren't too sure on how to go about it, then it is better to leave it at the hands of a professional.
Tips for car detailing at your home
If you decide on detailing your car at home then here are some tips that might help you.
Clean your car
You might be surprised when you actually look into your car and clean it. There is a high chance that there will be food wrappers, used napkins, etc. Take time to actually clean out the car. Use brushes to clean out areas like cup holders, glove boxes and floor mats.
Take care of the odor
Microfiber dusters are recommended to dust the interior spaces of your car. For small spaces like air conditioning vents, use compressed air to blow the dust out. If there are any bad odors, use a deodorizer.
Move on to the hard and soft surfaces
Next, clean the plastic surfaces like dashboard and console pieces. Use cleansers for stubborn stains. For upholstery, there are foaming cleansers available. Seats and floor mats may have accumulated stains, so take some time to get the dirt out fully.
If you have leather seats, then heavy chemical cleansers might cause damage. Use diluted cleansers for the leather seats along with a wet-dry vacuum. Make sure to clean top to bottom so that you get all the loosened dust and dirt.
Save the glass for last
After you finish the cleaning of the carpets, seats, hard and soft surfaces of your car, use wet-dry vacuum or steam cleaner to remove the foam and dry it quickly. Wipe using microfiber cloths to protect it from future dirt and grime.
Finally, move on to the glass. Apply glass cleanser on the microfiber cloth and then clean all the exposed glass surfaces. After cleaning with glass cleanser use another cloth to remove any streaks. Wipe window frames too.
Exterior detailing
Once you are done with the interior Car Detailing it is time to move on to the exterior. Exterior detailing is less intricate than interior detailing and should be done outdoors in direct sunlight. After interior detailing is done, close the windows and doors to do the external detailing.
Use a garden hose or pressure washer to rinse the car and start from the top. Make sure to get the tires and wheels too. If there are stubborn stains, use brushes to remove it.
Now rinse your engine and then soak it in a degreaser. Clean the fuel door and inside too.
After rinsing, use a clean microfiber cloth to dry the surface since air-drying may leave water spots. You can use detailing clay to knead out the remaining dirt stuck on the paint and glass of your vehicle.
Now you can apply the polisher to get the required sheen. Check whether the applied area reflects light. Further, there are different types of shines available for everything, from glasses to tires, and if you truly want a stunning look, shine it all.
A Superior Collision Shop
We are a leading auto body collision repair shop in the Campbell area. We also provide professional Car Detailing Services and we can make your care look brand new!
Become a Member to post Articles
Back to Profile