How to protect children from dengue fever?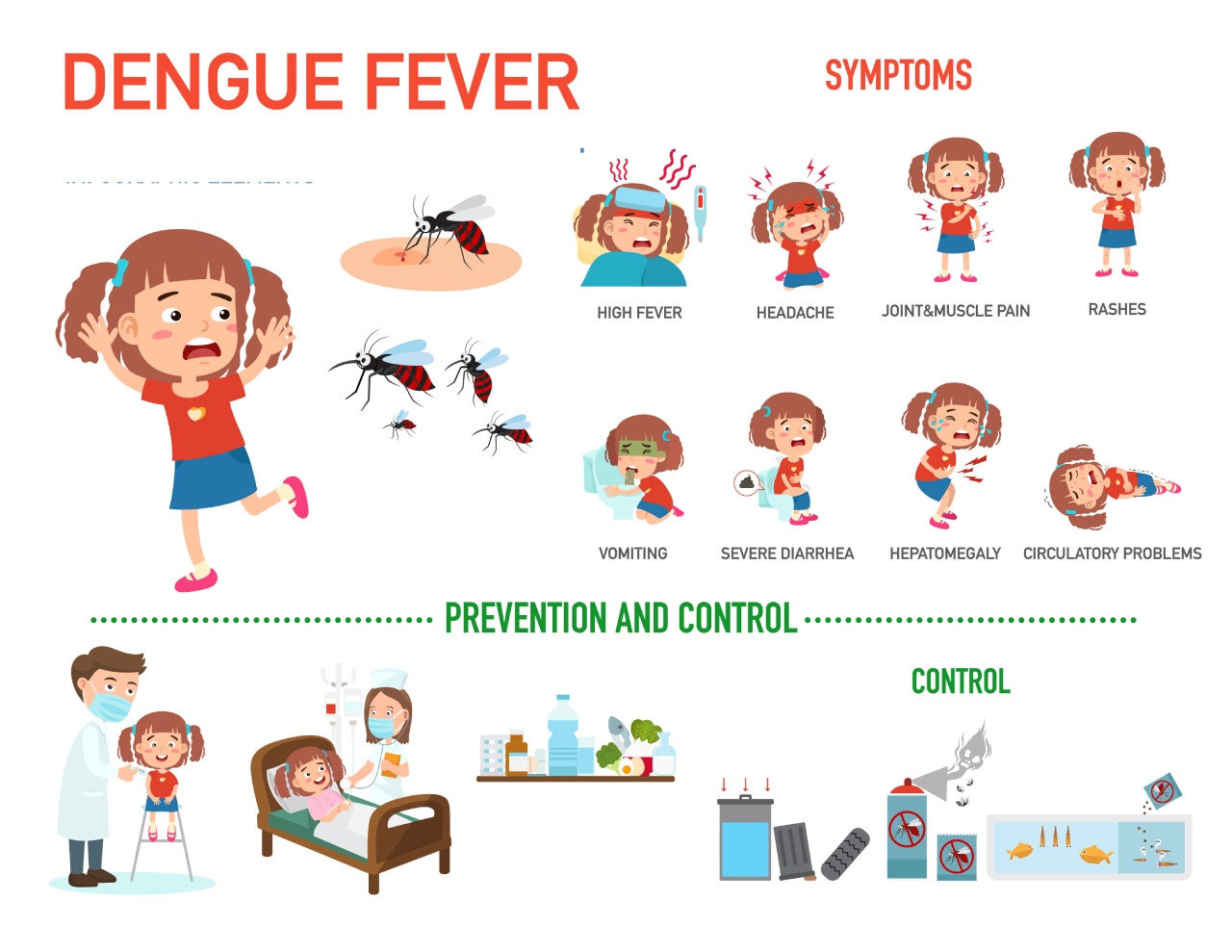 What is dengue fever?
During the rainy season, the incidence of dengue fever is high. Awareness about the causes, symptoms, and prevention of dengue fever is important.
What causes dengue fever?
Dengue fever is transmitted through dengue fever. It is caused due to a mosquito called Aedes Aegypti.
How to prevent dengue fever?
This species of mosquito proliferates in areas where the water is stagnant. Thus it is important to avoid things in which the water would remain stagnant. Keep water buckets closed with a lid.
Use a mosquito net while sleeping. You can also use mosquito repellent to save the children from mosquito bites.
This mosquito bites in the morning. Thus while going out in the daytime, make the children wear full-hand shirts and full-length trousers.
What are the symptoms of dengue fever?
The symptoms of dengue fever are the same as that of a regular fever. Symptoms like fever, body pain, stomach pain, and vomiting would be noted.
The normal fever lasts for 3 to 4 days, after which the child would return to normal activities. But with dengue fever, the after-effects are severe. The child will be tired and experience vomiting, stomach pain, loss of appetite, and more.
Hence instead of ignoring these symptoms, it is important to immediately consult with a doctor when the symptoms start to set in.
Kauvery Hospital
Dengue fever can be dangerous to the child if not treated immediately. Consult with the best paediatricians in Trichy by visiting Kauvery Hospital.
Watch Video on YouTube: How to protect children from dengue fever?
Become a Member to post Articles
Back to Profile