Does Your Skylight Need to Be Replaced?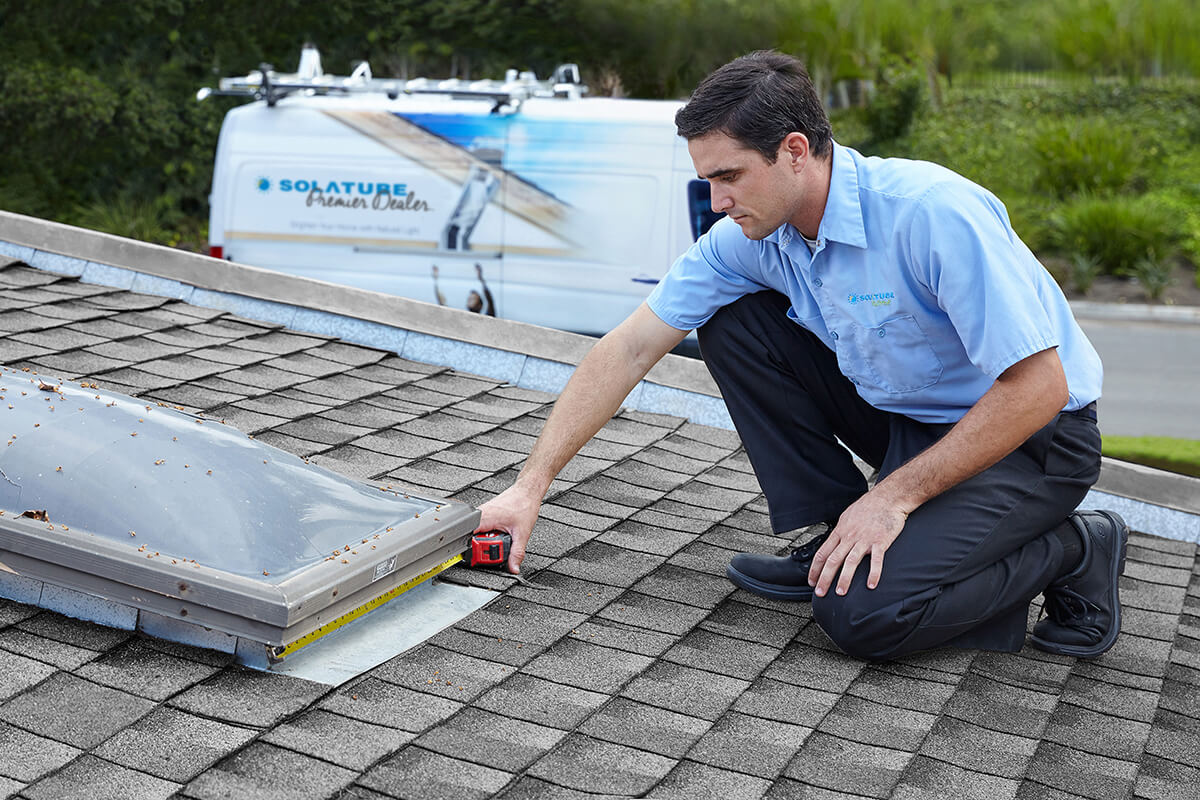 If you have skylights in your home, you know how useful they are in terms of bringing light into the house. Unlike windows that are opened and closed regularly and are subject to frequent wiping and cleaning, skylights, being roof-mounted, tend to be ignored. As long as the light is coming in, that's enough. However, skylights, like windows and other functional parts of the house, become old and need to be replaced. An old skylight that is scratched and opaque and does not allow enough light to come in is bad enough, but one that has started to leak is even worse. A slight leak can allow dampness to develop and mold to form. A severe leak will bring a stream of water indoors when it rains and this will damage carpets, furniture, and more. Monitoring the condition of your skylights can give you warnings of problems before they develop so that you can have them replaced before things become serious.
---
Also Read: Skylights vs. Solar Tubes - Which Is the Better Choice?
---
What to Look for and Do
If a skylight is 10 or more years old, it is a good idea to have it assessed by an expert. This will allow for incipient or small problems to be caught early so that pre-emptive action can be taken before serious damage to the skylight or the interiors of the home occurs.
One of the biggest problems with skylights is that they tend to start leaking over time. If you see any signs of leaks or dampness on or near the skylight, you need to act fast. Water damage can increase in severity very quickly and the resulting bills for the repair or replacement of the ceiling and molding or the furniture, carpets, and fabrics below could be huge.
If you see even a slight crack in the skylight glass, it is something that should not be ignored. Cracks can expand very quickly and before you know it, you could be faced with major water ingress through the crack. This could, in the worst case, get into the wiring and cause short circuits with the resulting risk of fire.
If you notice that the glass or acrylic of the skylight has become yellow or is discolored, it means that the amount of light entering the house has reduced. That defeats the whole purpose of the skylight. It could mean the use of electric lights during the day, which will hike up your utility bill. The discoloration will also damage the look of your home.
If there is a draft from the skylight or you hear a whistling sound from it, that usually means that the seal is broken. This will allow the entry of cold air in winter and hot air in summer, both of which will cause an increase in your utility bills.
If your roof has suffered storm or wind damage, the skylight may also be out of alignment, which can cause multiple problems.
An old or damaged skylight should be replaced before problems start. Waiting for trouble to begin could result in the need for costly repairs. In the San Francisco Bay Area, Sunlight Concepts is the premier dealer for Solatube skylights. With guaranteed quality and installation, skylight replacement is a quick and simple process that will save you from unwanted hassles and expenses in the future. Visit the company website to learn more about the products and services and to ask for a free consultation to have all your questions answered.
Become a Member to post Articles
Back to Profile