Effects of Aging on the Feet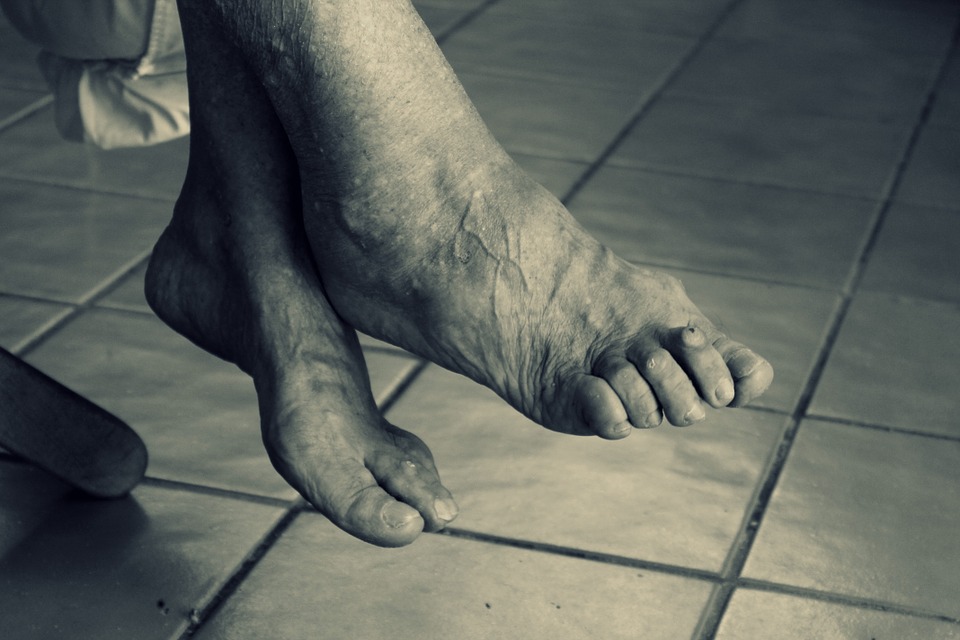 As people get older, they develop a myriad of health issues. Quite a few of these issues are related to the feet. Our legs have been carrying our body weight for decades and the constant wear and tear is bound to affect the feet.
Aside from this, aging can cause deterioration of muscles and can also cause the skin to lose its elasticity, causing additional problems.
Problems Associated with Aging Feet
Pain in the joints
Dermatitis
Ulcers
Infections
Sore
Deformity of toes
Problems with mobility
Varicose veins
Thrombosis
Balance issues
Issues due to underlying illnesses like rheumatism and diabetes
Ways to Reduce Podiatric Problems in the Elderly Stay Active: Being active increases blood circulation thereby avoiding certain circulatory problems that the elderly are prone to. Exercising also helps in keeping the muscles toned.
Maintain Optimal Body Weight: A heavy body tends to put more pressure on the joints and this will cause more wear and tear on the legs. It is good to ensure a nutritious but low-calorie diet and an active lifestyle to keep those pounds off.
Foot Hygiene Is Important: The elderly have to ensure that they keep their feet clean and toe nails trimmed to prevent any kind of infection. A regular pedicure, even at home, is a good idea. Moisturizing aging feet every night can help keep the skin supple, decrease cracked heels and reduce brittleness in the nails.
Wear the Right Shoes: Comfort is more important than style as you get older. Avoid shoes with heels as it could cause a fall. Make sure that the shoes are not too constricting and have a good grip.
Regular Check-Ups
: In the elderly, a small foot infection can snowball and cause a lot of pain and misery. A regular foot check-up with a podiatrist can keep your feet healthy and prevent
foot problems
.
Become a Member to post Articles
Back to Profile