Strategies for Decluttering and Maximizing Office Space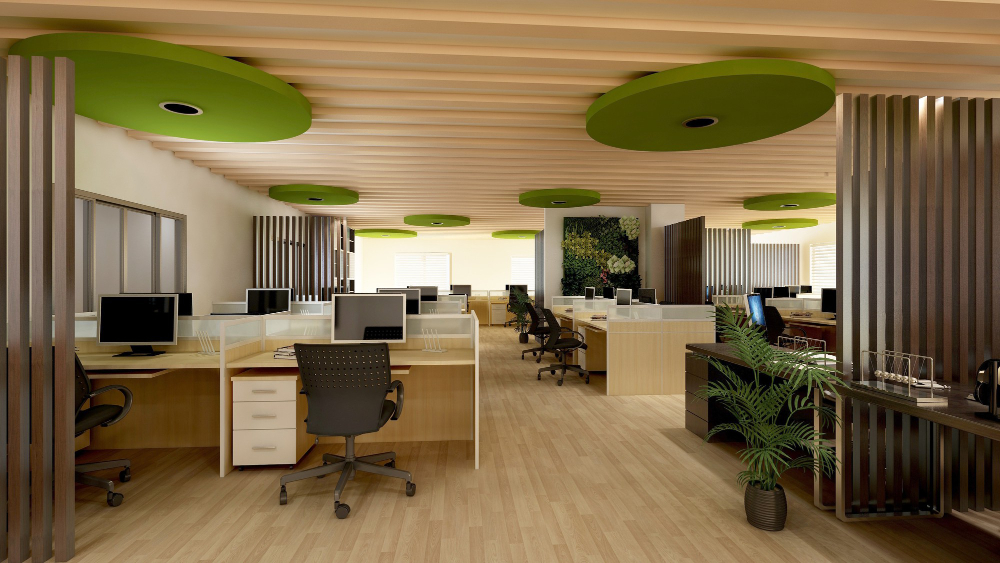 Are you looking for ways to declutter and maximize your office space? Whether it's a small home office or a large corporate workspace, having an organized environment can help promote productivity and efficiency. Here are some strategies for decluttering and maximizing your office space:
Keep Only Essential Items in Your Office
Keeping only essential items in your office is a great way to make the most out of the limited space you have. All too often, offices become overrun with clutter, and it can be difficult to stay organized when you constantly have to dodge stacks of paper and other items. Take some time to go through the contents of your office, whether it's a desk drawer or an entire room, and decide what is truly necessary.
Anything that doesn't serve a productive purpose should be removed—the same goes for any old equipment that has seen better days and won't be used anytime soon. When your office space is kept streamlined, you and your staff will find it easier to manage daily tasks and be more efficient overall.
Invest in Smart Storage Solutions
Smart storage solutions provide office managers with an easy way to maximize their most valuable resource - space. By utilizing these technologies, offices can reorganize their shelves and cabinets while also improving their workflow efficiency and promoting a cleaner, more organized work environment.
Smart storage solutions can make use of narrow or hard-to-reach spaces that may have been overlooked before, increasing the overall organization of your office and helping you save time by keeping all essential supplies nearby. Investing in the right smart storage solution can help you reclaim precious floor space while staying organized, so take the time to find one that suits your business needs.
Utilize Vertical Space
Vertical space is an often-underutilized asset when attempting to maximize the amount of usable space in your office. Wall-mounted filing cabinets, bookshelves, and organizational racks are all simple ways to save valuable floor space while keeping important items close at hand. Investing in a larger vertical surface that can hold multiple monitors or accessories can also increase efficiency and reduce strain on the eyes.
Additionally, physical barriers such as walls or shelving units can be used to create-out smaller workspaces that are perfect for solo projects or brainstorming sessions with colleagues. Regardless of your needs and goals, utilizing more vertical spaces should always be considered when attempting to make the most out of what limited office space may be available.
Invest in Functional Office Furniture
Investing in functional office furniture is an easy and efficient way to make the most of even the smallest spaces. Not only can it help you make the most of limited space, but functional office furniture also increases employee comfort, boosts organization, and improves workflow. Instead of buying multiple pieces that may be redundant or counterproductive, opt for multifunctional designs such as height-adjustable desks or segments which can double as storage and desk alcoves.
You can also upgrade your workspace with a corner desk for maximum efficiency and style. This way, you'll get more bang for your buck while maximizing what little room you have to work with. Investing in functional office furniture may not seem a priority at first glance, but it pays off in tangible results in the long run.
Make Use of Natural Light
Incorporating natural light into an office space is a great way to maximize the available area. Taking advantage of outdoor light helps reduce the need to rely on artificial lighting, which can eat up a lot of space and potentially create overhead costs. In addition, natural lighting helps improve employee morale while simultaneously increasing productivity due to better illumination of workspace areas. Ultimately, making use of available outdoor light in the workplace goes a long way toward creating a space that is functional and efficient.
Why Is It Important To Maximize Office Space?
Maximizing office space is a critical component of workplace design, as it can have an immediate positive impact on employee satisfaction and productivity. A well-planned office allows for functionality, optimal use of natural light, privacy, and adequate storage - all elements that contribute to a comfortable work environment. Additionally, thoughtful management of existing space usage eliminates the need to purchase additional furniture and equipment, reducing costs while still providing the necessary tools employees need in order to do their jobs effectively.
Lastly, creating an efficient use of space leads to improved morale among staff members and encourages collaboration by allowing teams to be situated in close proximity. Thus, it is essential for organizations to prioritize maximizing office space in order to remain competitive in today's increasingly crowded business landscape.
Bottom Line
In conclusion, maximizing office space is a crucial component of any successful workplace design. Taking advantage of vertical space, investing in functional furniture, and making use of natural light are all effective strategies for creating an efficient work environment that allows employees to perform their best. With the right approach and thoughtful planning, businesses can make amazing use of even the smallest spaces available. This will help ensure that the workplace is a productive and satisfying place for everyone.
Become a Member to post Articles
Back to Profile