How to Bring Light into a Basement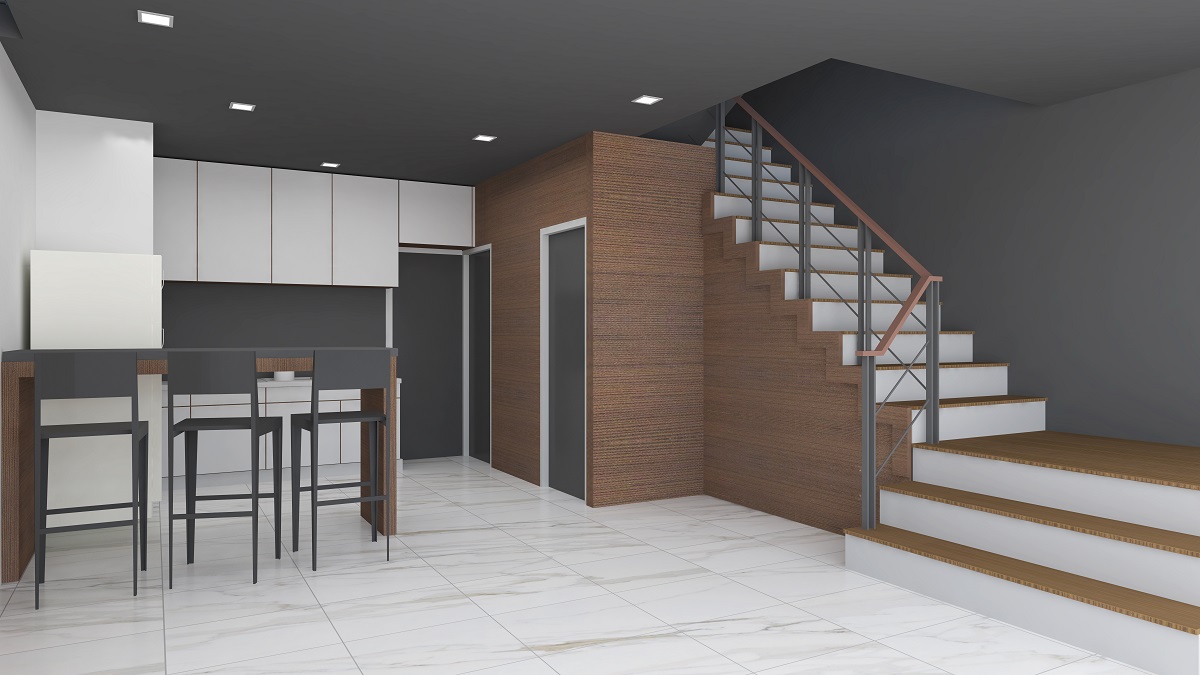 The typical basement is a fairly large, dark area that is usually underused, or it's a place where junk or items for which there is no longer any need or use, collect. A basement, if properly lit and decorated or renovated, can be a far more productive, useful and enjoyable part of the house than remaining a dim storage area. For example, a basement can be a:
Home gym
Spa or sauna
Laundry room
Party room
Rec room
Home cinema
Guest suite
Rental unit
Or almost anything you want to make it into.
Illumination Is Vital
Once you decide how the basement will be used, you can start work on remodeling it. Whether it's a DIY project or a large one that requires a professional remodeler, it is your home and you must call the shots on how it looks. This is where lighting plays a key role. There are several ways by which a dull basement can be made into a bright inviting space.
Repaint the Walls: This is something you will probably have to do anyway, but if light or bright colors are used, the space will seem more open and airy. Bright colors add brightness and pastels make the space seem more open.
Use Reflections: Any surface that reflects light brightens up a room. Instead of using too much lighting and making the room feel like a movie studio, use reflective surfaces to add brightness without adding to your electricity bills. The reflective features include shiny ornaments, large mirrors, glass tabletops, glossy tiles and countertops, light flooring or carpets, metal picture frames, etc.
Increase Electric Lighting: Remember, it's not only how much light you add, it's what type of light you add. Among the most effective lighting options for a basement are:
Recessed Lights: These are great for 3 reasons. (A) They do not take up valuable overhead space which is important if the basement ceiling height is low. (B) Recessed lighting casts few if any shadows. (C) The light blends into almost any décor or room use.
Accent Lights: Although they take up some floor and counter/table space, floor and table lamps add variety to the lighting and can enhance the décor of the room.
Track Lights: These can be either a supplement or an alternative to recessed lights. Because of the short stems, peoples' heads will not bang into them. Placing these lights around the perimeter of the room will give you a great deal of flexibility in terms of refocusing the illumination to create different moods,to highlight/increase illumination to specific areas orto add focus to the features of the room.
---
Also Read: Daylighting FAQs
---
Bring in Natural Light: Adding windows to basements or increasing the size of existing ones is often next to impossible. However, tubular daylighting devices (TDDs), or daylighting systems, which capture daylight from the roof and carry it into the most interior parts of the home, are undoubtedly one of the best ways to get natural light into your basement, if not the very best way. These systems are available with decorative light fixtures that complement any décor. Natural light will add another dimension to the space which is something artificial light cannot do. The fact that this lighting uses no electricity will be a blessing when it comes to paying utility bills. Make sure that the daylighting system you install is from the best manufacturer so that you can be assured of many years of trouble-free use. Additionally, the company's dealer will ensure that the installation is quick, clean and hassle-free.
Become a Member to post Articles
Back to Profile