ProFirst Certified Body Shop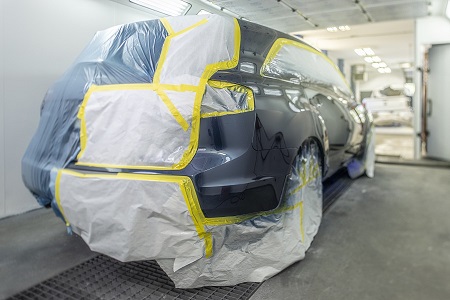 When we decide to buy a car, we make sure to spend ample time finding the quality one. We examine all factors like the quality, the mileage, the safety ratings, and more. But when the car is involved in a collision, how do you ensure that the repair is done correctly? Honda has created the ProFirst Certified Body Shop program to reduce the uncertainty of collision repair for vehicle owners. This certified body shop program is open to independent and dealer-owned collision repair shops.
What is the ProFirst Certified Body Shop program?
Vehicles have become quite complicated, thus making the need for skilled collision repair technicians inevitable. A collision might damage the exterior of the car and the interior, which can cause safety concerns. The Collision repair professional should possess the necessary skills and equipment to handle the repairs.
For example, Honda employs a state-of-the-art assembling technology and uses high-strength steel for their vehicle bodies. Only a sufficiently trained and equipped technician can help restore Honda's technologically advanced vehicles.
ProFirst Certified Body Shop program will help identify collision shops qualified to do the repairs. These shops are checked for the right equipment, skills, and training to repair properly. Honda considers the ProFirst Certified Body Shop program as support that they offer their customers for a safe and proper collision repair.
How to identify shops under ProFirst Certified Body Shop program?
To qualify as ProFirst Certified Body shops, the collision shops must earn an I-CAR Gold Class Professional, Verifacts VQ, or Verifacts Medallion. Also, the collision body shops must complete Honda-specific training hosted by I-CAR and meet the requirements for the tools, equipment, and facility.
I-CAR Gold Class Professional
I-CAR stands for Inter-Industry Conference on Auto Collision Repair. I-CAR is a non-profit organization that ensures proper repairs by providing education to professionals in the collision repair industry. A Collision body shop possessing an I-CAR Gold Class Professional means that it has the highest level of training in the collision industry since Gold Class is considered the highest level of achievement.
Verifacts VQ
Verifacts is the most respected verification/inspection organization in the repair industry. Verifacts VQ conducts on-site shop inspections, which monitor and verify whether the repair methods, tools, equipment, and materials are consistent with the vehicle manufacturer's recommendations. A Collision body shop certified by Verifacts VQ can be trusted to adhere to the vehicle's original manufacturer's repair guidelines.
What are the benefits of the ProFirst Certified Body Shop program?
Apart from the assurance of your vehicle being handled by trained professionals, there are many more benefits of getting your vehicle repaired in a ProFirst Certified Body Shop.
Trained professionals: The repair professionals in ProFirst Certified Body Shops undergo all the training mentioned above, especially Honda-specific training. This helps them keep up-to-date with the latest Honda technology.
An abundance of information: ProFirst Certified Body Shops have access to all service and repair information made available from Honda. This includes mechanical and collision repair for all models of Honda vehicles.
Proper tools and equipment: Honda uses state-of-the-art technology to make their vehicles and thus would require a specific set of tools and equipment for good repair. ProFirst Certified Body Shops are ensured to possess these tools, and the professionals are even educated in handling these tools properly.
Best facility standard: For qualifying to be ProFirst Certified Body Shops, the Collision repair shops should maintain a clean and professional space.
Annual inspection: American Honda employs a third party to inspect the ProFirst Certified Body Shops to check all the requirements. Everything is verified and certified once a year, starting from the tools to the training of the professionals.
Customer satisfaction: There is a customer satisfaction survey system in place in every ProFirst Certified Body Shop to collect the feedbacks of the customers about the service.


A Superior Collision Shop
We are a Profirst Certified Body Shop, and we provide various services starting from professional car detailing to auto body repair. You can approach us for a free estimation and consultation without further obligations. Please find us at http://www.asuperiorshop.com/.
Become a Member to post Articles
Back to Profile