Brick Pavers: Their Role in Transforming Homes
Brick pavers can give homes a feeling of opulence. They offer a very traditional and unique look that goes well with modern architecture. They can drastically transform the outer look of a house giving it an extremely rustic and natural look. Pools, driveways, stone walkways, and patios can be fitted with brick pavers. They are available in various colors and shades to suit individual taste.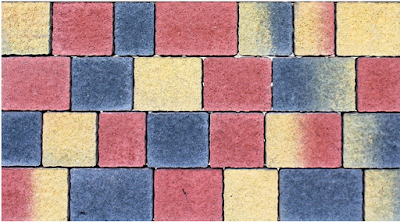 Here are a few advantages of brick pavers:
1. They are readily available in stores. The reason why they are apt for pathways and driveways is because of their high durability. They have the ability to withstand extremely high foot traffic without breaking or getting damaged.
2. They fit well with the soil. The soil under any form of surface is likely to move. Brick pavers are known to be a lot more adjusting in comparison to concrete as they offer room for the surface within to move without creating cracks. The process of repairing pavers is also hassle-free. If you wish to replace your paver, then you can do so easily by calling a landscaping expert. If you wish to do it on your own then all you have to do is get rid of that specific brick and swap it with a new one.
3. They are slip-resistant thanks to their texture and surface. Therefore, they make a great option for areas like pools and ponds. Being slip-resistant, they are great for houses with small children, senior citizens and people with disabilities.
4. Brick pavers are environment-friendly as they are made of clay. There is absolutely no likelihood of bricks losing color. The sun's rays or other such elements have little effect on them. The entire flooring is able to maintain the same hue and does not fade. Moreover, since they have a natural color, they survive extreme weather conditions.
5. It is easy to maintain brick pavers. All one has to do is scrub them with water and mild detergent. They don't lose their shine easily. Hence, they are best for ancestral homes. Moreover, they are also aesthetically pleasing when added to gardens and backyards. They offer an elegance that makes any house look graceful.
If you are searching for brick pavers in California, then make sure you get in touch with a landscaping expert with the right experience. They should specialize in all stages of travertine, brick paving and design in conjunction with superior installation and quality. It is very important that the provider you choose is well reputed and has the required skill and expertise to handle all kinds of jobs. The best way to find out about the reputation of the provider is by researching online. The world wide web has thousands of landscaping forums that can help you
choose the right company
. Just look through
customer reviews and testimonials
as well as comments for better judgement.
Become a Member to post Articles
Back to Profile