5 Ways Technology Might Be Blocking Your Business Progress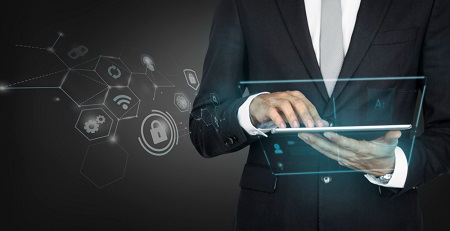 Statistics point out that more than half of Americans either work in or own a small business. Small businesses are the backbone for the economy to thrive. But with time, the challenges faced by the businesses increase, and those that adapt to them alone flourish. Technology is a crucial factor for business development but assessing the technology that you use is more important. We, as one of the best SEO companies in Chennai, would like to help you understand the 5 ways by which the technology you use might be blocking your small business's progress.
Using Complex Technologies Without Understanding Them
Using technology to its full potential requires a good understanding of it. Before deciding on using a particular technology, it is vital to learn about its features and capabilities. Knowing the technology fully helps in its full utilization which in turn makes the regular processes easier. Without proper knowledge of it, even when you have the technology, it will only limit your perspective.
It isn't necessary for everyone in your company to know about the technology. Hire people who are confident in their knowledge about the technology or simply train qualified employees. It would help other employees, even those who don't actually work with the technology, to have a basic knowledge of it.
Getting Technologies Without Much Research
The grave mistake that most business owners do is that they buy technology without researching about it. They hear about it from someone using it and instantly add it to their list. There are numerous applications in the market now and each of them offers different services. Getting the technology that actually fits your needs takes time and research.
For this, the first step is for you to know your needs. Get inputs from all the departments and then list down all your needs. Now look for applications that tick all the boxes. If you can't find one, then you have the option of hiring a developer to build software that satisfies your needs or you can get the tech tool that comes with customization services.
---
Also Read: Trends That May Shape the Future of Digital Marketing
---
Getting Expensive Applications or Getting Too Many Applications
Getting the technology that is currently hot in the market has now become a common practice among business owners. These applications might be too expensive for your budget or totally unnecessary for your business. In such a case, you will only cause needless strain on your budget.
Small businesses should have a technology budget that shouldn'tbe exceeded without reaching the intended profit. Before buying technology, it will be best to assess the different areas of your business and know which areas actually need new technology.
Getting Too Dependent on an Application
Technology makes work easier but getting too dependent on it can dampen your skills. You cannot blindly use technology and expect the future to be the same. You must know about the process and then manage it even when the technology is not available. Make sure you allow your employees enough time to understand the new technology before implementing it. This helps you and your employees be better than the technology.
You Are Stagnant
Some businesses use the same old technology for years just because they are used to it. Technology is constantly changing with each version becoming better than the previous one. When you do not adapt to the changes and become stagnant, it can hinder your progress with your competitors moving ahead. It can also make your employees lose interest in the work they do.
Stay on top of the various updates in the digital world and adopt the ones that you think will be beneficial for your business. Do not be afraid of challenges and changes since they help you grow.
LBN Tech Solutions
Adapting to technological changes is what we have been doing all these years and it has made us one of the best content marketing and SEO companies in Chennai. We can find the best technology out there for you and help increase your revenue. See what our clients have to say about us.
Become a Member to post Articles
Back to Profile