WHAT IS THE BEST AGE FOR KIDS TO START PRESCHOOL?
Parents do a lot of research when the time comes to enroll their kids in playschool. They want to put their kids in the best-licensed child care provider, and at the most optimum time. But, how do you know when that is? Here are some questions to ask yourself to find out if your child is ready for preschool.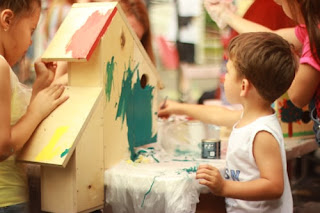 Are They Physically Ready?
Self-Reliance – Going to a daycare requires a certain amount of self-reliance and the child should be capable of performing small activities on her own.
Stamina – There are constant activities at daycare like art activities, playground time, etc. Your child should have the stamina to keep up.
Health – If your child falls sick easily and is infection-prone, it may make sense to wait a while and to let her get stronger before starting with a daycare provider.
Are They Socially Ready?
Comfortable with Other Adults – Many young children do not feel comfortable in their parent's absence. For some, starting day-care a few months later may be a wise idea.
Comfortable with Other Children – A child care provider is filled with children of all ages and it can be a loud and scary experience. If your child has a timid nature, you may want to wait a bit longer.
Also Read: Early Child Care Can Be Easy If You Follow These 5 Steps



Are They Emotionally Ready?
Separation Anxiety – Most children have trouble on their first day of school but they usually settle down soon after. But if it doesn't seem to get better, the parent may need to consider waiting a while.
Following Instructions – Every childcare provider will have some simple rules that everyone must follow. Your child should be able to follow these rules and understand right from wrong.
A day-care provider provides many benefits to a child's development. But it is important to consider all the factors and decide whether your kid is really ready for preschool or not. If you think that your child is ready for daycare, you will be able to find excellent childcare in San Jose.
Become a Member to post Articles
Back to Profile