The Pros and Cons of Going to an Online Banking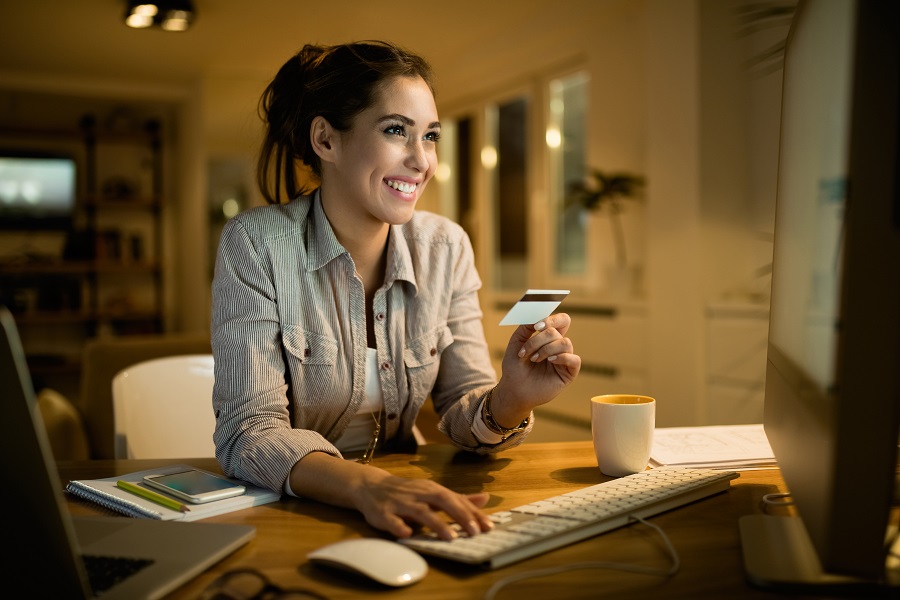 There are more online banks today than ever before. Recently, new mobile and online banking platforms have been created to suit the needs of modern American consumers. Online banking offers fewer fees and higher yields for savers compared to conventional brick-and-mortar banking institutions.
It can help your funds grow faster and allow you to earn more interest. But every financial option has pros and cons. In this article, we are going to talk about the benefits and drawbacks of online banking.
What Is an Online Bank?
This is a bank that offers service through the internet. You don't need to visit conventional banks or credit unions as all the banking services and products can be reached on the web. Online banking may save on the traditional costs that go along with operating a branch which makes it more competitive these days.
Consumers communicate with an online banking platform via email, online chat, or mobile app instead of going to the local bank branch and talking to bankers or bank tellers.
Online Banking vs. Traditional Banking
Users began to trust online banking as soon as conventional banks started offering solid digital platforms. It's great to have the freedom to utilize banking services wherever and whenever you need them. It convinced users from all age groups and backgrounds to change their banking habits.
Conventional banks are facing a new difficulty these days – they should find the balance between online and mobile platforms that are easy to use and conveniently located bank branches.
A recent American internet banking survey found that just 20 percent of consumers would rather turn to a physical bank than use online banking. You can even take out small personal loans online from the comfort of your home or office at any time of the day, which wasn't available even a decade ago.
Solid mobile and online banking platforms are among the most effective retention tools for customers. Sixty-six percent of users say they are satisfied with the digital services of their credit union or bank.
Online Banking: Statistics and Facts
No doubt technological advances and the internet revolution have made our lives much easier. The banking industry is among the fields that have taken advantage of the current digital age, and here are some statistics to prove it.
The development of mobile and online banking brought us convenience and freedom to manage our funds as we want. According to Statista, about 65.3% of Americans are using digital banking in a country in 2022.
Mobile banking is not just for the future, it's here to stay. Almost every customer uses online platforms at least once per month, and 94% utilize mobile apps nowadays. Digital banking stats predict mobile and online banking users will exceed 3.6 billion by 2024. The banking industry is estimated to save $7.3 billion in annual customer service expenses by 2023 due to the deployment of chatbots!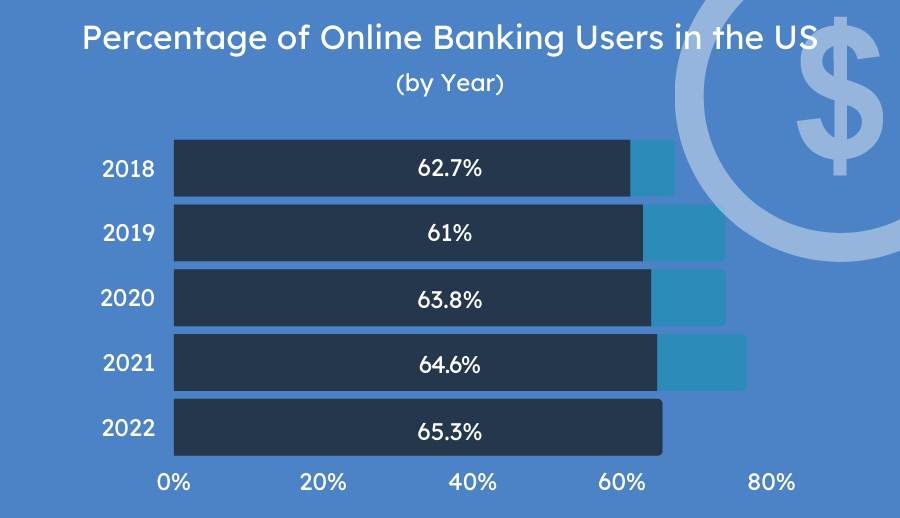 Advantages of Online Banking
Minimal fees
Online banking offers smaller fees compared to conventional banks. A regular savings account may charge you from $5 to $10 for monthly maintenance but online banks have no charges for this service. Low minimum deposits and no minimum balance are demanded to open an account.
High yield interest rates
The interest rate is typically the largest advantage of utilizing an online bank. The savings accounts have high yield interest rates which are beneficial for consumers. There are no tellers to pay for, no branches to maintain, and no janitorial stud or branch managers. You save on fees and also have higher interest rates to maximize your savings.
The superior online site interface
There are lots of useful features available in online banks. They have a quick response time while consumers may take advantage of mobile banking apps if they desire streamlined and convenient account management. It can all be done on the go at any time of the day and in any place. Some brick-and-mortar banking institutions are already retooling their mobile and online banking systems to compete with their digital competitors.
Open an account quickly
One more benefit is the ability to open a bank account easily and without hassle. Anything you need to fill in or do may be conducted on the web at any time. You can open a bank account on any day and even at the weekend without the need to wait for a local bank to open on Monday morning when you will have to wait in a long queue. Save your time and forget about tedious paperwork with online banking.
Downsides of Online Banking
You can't visit a branch. A certain percentage of people still want to go to the local bank branch and have a real conversation with the manager face to face. It may be comforting for older people and those who look for a lending option. You may already take out a small loan online using digital banking platforms but some consumers prefer to visit the bank to ask questions before they sign a lending contract.
Web platforms can go down. Sometimes, the web platforms of online banking systems might go down. It happens rarely but it still might be the occasion so that you can't temporarily access your funds online. An important transaction can be canceled due to this reason.
Potentially high ATM charges. Some online banking platforms offer fee-free ATM networks to consumers, while certain banks don't. If you happen to utilize an ATM of another bank you might be charged potentially high fees for utilizing a different bank's ATM. It may make getting cash more expensive for you.
The Bottom Line
To sum up, online banking offers you a chance to use the same banking products and services on the web using your mobile phone or computer without the need to travel to the bank branch. There are many benefits of using online banking today but you should also consider a few downsides before you decide whether this is a suitable option for your financial needs.
Become a Member to post Articles
Back to Profile