You Need the Right Lighting When Working from Home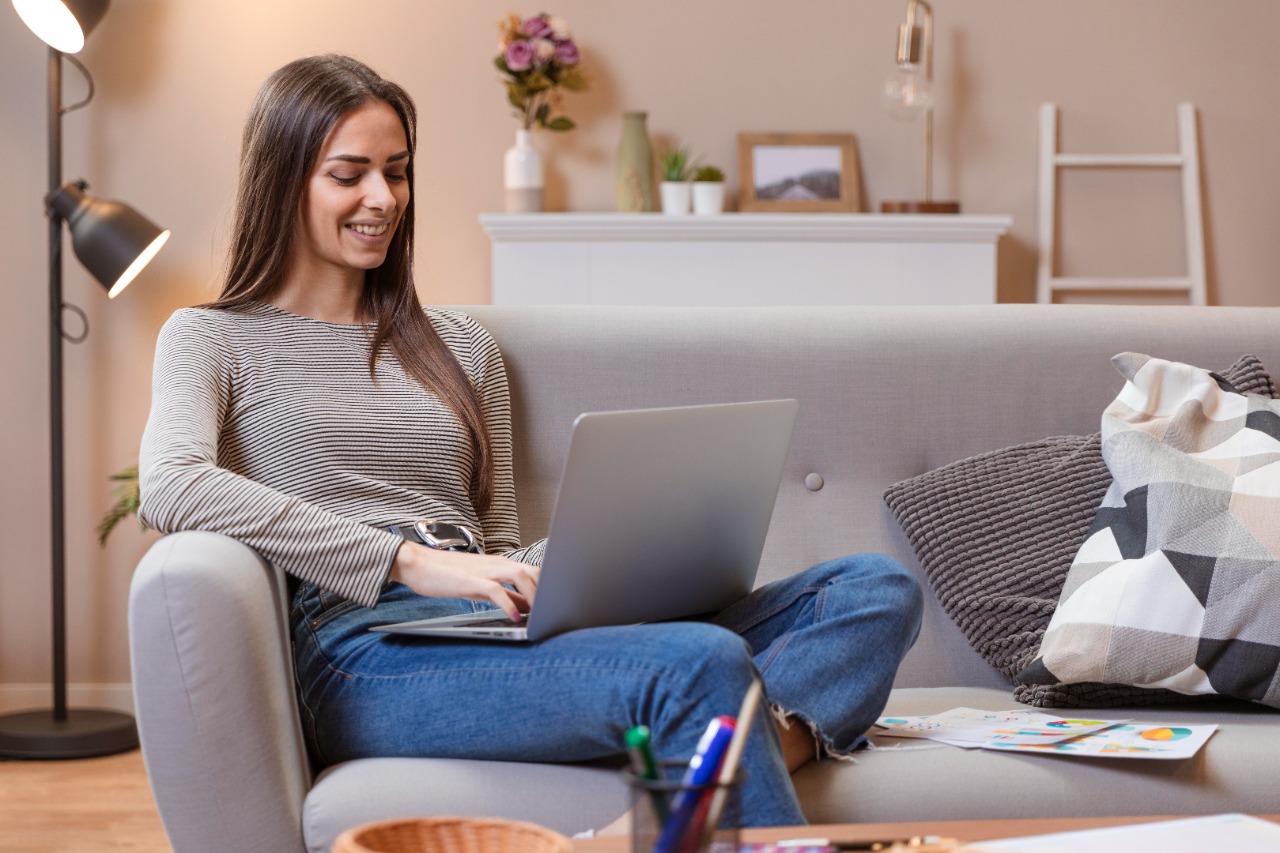 Work from home (WFH) has become the new mantra for people of all ages across social spectrums. Whether it is part-time, full time or a hybrid of working from home and office, you need to ensure that your productivity does not drop when you are working from home. Start slipping and your career and income may be at risk. However, if you can actually improve your productivity, then you are on the road to comfort, convenience and success.
Setting up a Home Office
This is easy. All you need is a small dedicated disturbance-free area in the house. You can find thousands of ideas online on how to set up the office. Spend a little time going through them and find one that suits your work style and needs. Whatever you do decide on, you can always modify the plans to make them your own. One vital issue that is almost always left out of DIY home office guides is that of lighting. The lighting that works fine for domestic needs and tastes may not be what you need for working. The right lighting can improve your creativity and performance and help make working from home a success.
Daylight Is Best
The reasons include:
It's free so you save electricity - that cuts your utility bills and reduces your home's carbon footprint.
You also save money on replacing light bulbs/tubes.
The California Energy Commission says that daylight promotes better concentration and improves memory recall.
Research shows that people working in daylight work 6 to 12% faster.
Spending time in natural light helps the body's circadian rhythm so your wake-sleep cycle is more balanced and you feel more rested and energized.
---
Also Read: The Health Benefits of Natural Light
---
Spending time outdoors is always good for you, but working out in the open is often just not possible. Working indoors with adequate exposure to natural sunlight is the next best thing and also the way to make your home office a success both in terms of work product and the feel-good factor.
Getting the daylight you need for your home office is simple. Let the sunlight in through the windows. If that light is not enough or if the layout of your workspace does not give you the natural light you need, install a daylighting system. These are revolutionary, but well-established systems that capture light from the roof of your house and bring it indoors, using high-tech reflective tubing that can run through ceilings to reach even the most interior parts of the home. The light is diffused in the workspace using special elegant ceiling mounted light fixtures. Solatube, the market and technology leader in daylighting systems, has various models to suit different lighting needs. There are various accessories available like ventilation kits, dimmers to control the amount of light, and an electric light add-on kit to allow the same fixture to be used at night. To get a free daylight consultation in Santa Clara all you need to do is contact the Solatube Premier Dealer. Once you have all the information you need to make your decision, the system can be installed quickly and cleanly in just a few hours. California is blessed with abundant sunlight around the year and installing daylighting systems in Santa Clara is the right way to go.
Become a Member to post Articles
Back to Profile