How to Use Google My Business to Get More Customers?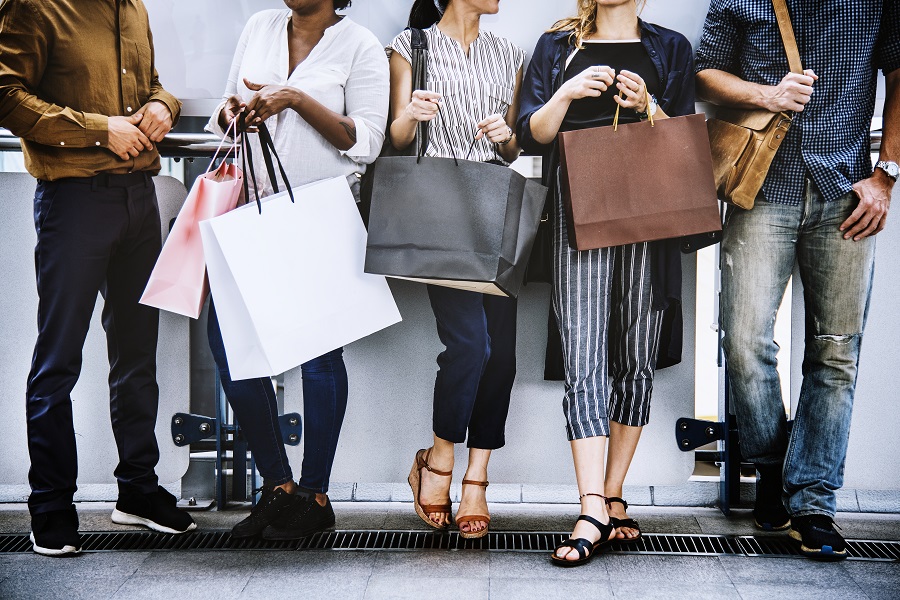 Getting a Google Business Profile account has become a significant part of advertising a business. Without it, you are as good as invisible on the web, which is never a good news for your business. With a Google Business listing, you should consider adding your business profiles in various local business directories.
You might already know that you rank higher in the search results when you add your business to the relevant directories. But most people fail to update it and tend to forget about the listing after creating it. For your business to be in the top 3 in your area, you will have to put in more effort. When you leverage the Google Business listings to their maximum potential, you can bring in many customers for your business. Who wouldn't like their business to do well? Hence, we have compiled some tips which can help increase your customer base using Google Business Profile.
1. Pay Attention While Adding Keywords
Quality content is the one key factor that brings you customers, and it is the same with GoogleBusiness Profile. Adding relevant keywords instead of spamming Google would greatly increase your business's rating. Most people do not take this seriously, and when poorly executed, it can result in the listing being suspended.
Thus, while adding the keywords to the small business listing description, they must be included naturally. They should look appealing instead of focusing on the bot—research for keywords using tools like Semrush and Google search console. You can also highlight the essential keywords or make them bold since Google seems to consider it helpful for the client to find quick answers.
---
Read Also: Are Local Business Directories Still Good for SEO?
---
2. Be Findable on the Map
Irrelevant or misinformation can cause your business listing to lose its authenticity. Thus, before creating a small business listing, make sure that there isn't a listing that is already created based on information from a third party like a customer review.
Ensure that the information you provide, especially the basic ones like phone number, address, operating hours, and the like are accurate. Another critical point is to ensure that your business always shows up on Google Maps. This will help the customers find your business easily instead of searching for your address or contacting you to find the physical location.
3. Keep a Lookout for New Features
Google is well-known for its updates, and it keeps constantly evolving, which has become the mantra of its monumental success. Thus, check out the changes and new features when an update rolls out.
For example, there is a feature called more hours which you can access from the business information section. Using this feature, you can select hours for your business's special services. For instance, a restaurant can add different hours for services like dine-in, take-out, and more. These additional hours will act as a subset of the primary working hours and help you manage your business better.
4. Encourage Reviews from Customers
Customer reviews are undoubtedly one of the most critical leveraging factors to determine the GPB ranking. Positive reviews from customers make Google believe in the authenticity of your business. Also, new customers often check out the reviews before getting involved with a particular business.
Encourage your customers to write reviews. You can promise them a small gift or a discount for writing the reviews. Make sure that you manage the reviews regularly. Deal with the negative reviews maturely. Businesses that turn negative reviews into positive ones attract a lot of customers.
---
Read Also: Why customer reviews are critical
---
5. Be Interactive
Many business owners do not deliver what the customers require the most – the human element. The customers always want to know the face behind a big brand even more with the small businesses. Thus, keep your business listing interactive by promoting blog posts or special events. These appear like mini ads, and you can link them back to your website. Post questions and answers with relevant content that your customers want to know about your business.
While you add your business to GoogleBusiness Profile or any local business directory, add high-quality photos and videos. Sharing moments of your business, staff, and special occasions will retain the above-mentioned human element. This, in turn, makes the customers feel that your business is friendly and accessible..
6. Use Google Analytics
Web analytics provide you with user data, and this is crucial with a platform like Google Business Profile which drives a significant amount of traffic. When you check out Google Analytics for the Google Business Listing, you can find user behavior to different posts and promotions. With the help of the results, you can fine-tune your upcoming strategies and even focus on a target group.
LocalBizNetwork
We are a local business directory created in 1999 and have been helping small business owners keep pace with the rapid changes in the digital marketing world. We can help your business gain credibility both domestically and internationally. Check out our listing offers at https://www.localbiznetwork.com/add-biz.php