Top Healthcare YouTube Channels in India
Are you looking for the right hospital in India to meet your family's healthcare needs? If so, check out these top healthcare YouTube channels that will give you an introduction to the leading hospitals in India.
1. Manipal Hospitals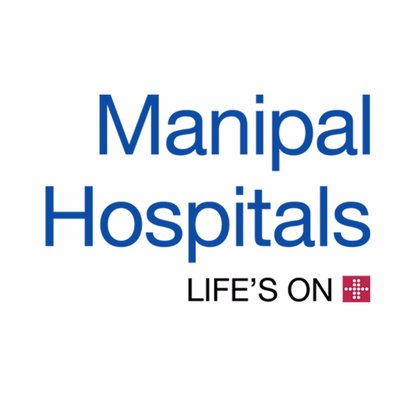 This healthcare group is very active on YouTube. There are over 1,800 videos associated with various hospitals in the group. While there appears to be no fixed schedule for posting new material, 4 to 5 new videos are published each week. There are 213,000 subscribers, and the approval ratings for the videos are uniformly high. The videos cover all aspects of medicine but are mainly focused on cutting-edge treatments and therapies. The Old Airport Road Bangalore hospital is the flagship of the group. Established 30 years ago, this 650-bed multispecialty hospital is known for its excellence in all the 60 specialized medical services it offers. Known for its patient-centric approach, leading medical specialists in all fields, cutting-edge medical equipment, and services, this is not just only one of the leading hospitals in India. Still, its YouTube channel is one of the most widely viewed of all Indian healthcare facilities.
2. Apollo Hospitals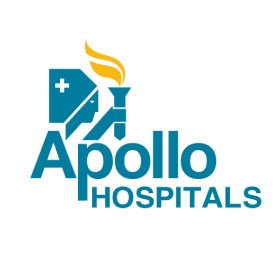 Apollo Healthcare is very popular on YouTube. The portal lists 1,751 videos associated with the group. There seems to be no set schedule for posting new videos, but on average, the frequency appears to be about 8 new posts a week. Apollo has 259,000 subscribers. The videos cover a wide range of health topics, from specialized medical procedures to general information on healthcare. The group is one of India's most comprehensive healthcare providers, with hospitals located in major metros and over 4,000 pharmacies spread across the country. The group offers patients the services of India's largest network of renowned medical people known for their medical specializations and their patient-focused approach to medicine. The group has been a pioneer in bringing state-of-the-art medical technologies and procedures to the country and is known for the excellence of its clinical outcomes. Learn more at the group's YouTube channel.
3. Kauvery Hospitals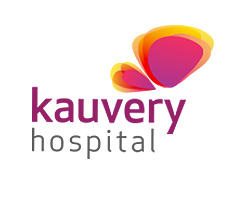 The Kauvery Hospitals group is very active on YouTube. The presence on YouTube has become truly strong only in the last 2 years, during which time 737 videos have been posted, which works out to an average of 7 plus new videos a week. The group has over 62,000 subscribers, and the videos mainly focus on providing the general public with information on the latest medical procedures and developments. Kauvery Hospital, Chennai is the flagship of the highly reputed Kauvery Hospitals group. It has, for 2 decades, been the leading multispecialty hospital in Chennai and is known for its focus on the 3 fundamentals of healthcare – patient care, patient safety, and patient satisfaction. The hospitals have many Centers of Excellence and Specialty Departments where patients receive world-class care with uncompromised standards of treatment. Kauvery Hospital Chennai , along with the other hospitals of the group, delivers world-class medical care by adhering to global standards and benchmarks in all aspects of medicine and surgical procedures.
4. Max Healthcare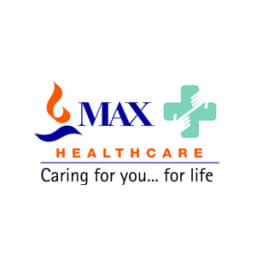 The Max Healthcare group has a very active presence on YouTube with 1048 videos posted in the last 4 years, an average of 5 plus new offerings a week. The subscription base is 27,700, and the topics covered range from recent developments in medicine to information about group activities. Max Healthcare has 16 medical facilities that total 3,400 beds, spread across North and West India. 85% of the capacity is located in either metro or tier 1 cities. The organization prides itself on understanding and being empathetic to patients' needs coupled with a continual drive to offer the best medical services to match global standards. Besides its hospital operations, the group also provides home care services and pathology laboratory services under the brand names of Max@Home and Max Labs, respectively. Watch the group's YouTube channel to learn more.
5. All India Institute of Medical Sciences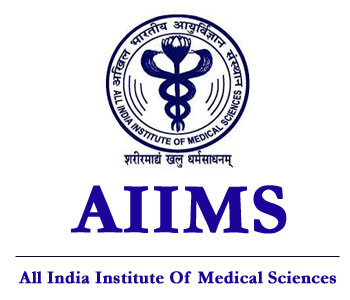 The All India Institute of Medical Sciences (AIIMS)is a government organization that does not post its video on YouTube. Despite this, because of the vast number of patients that use its services, the videos posted by other organizations have an extensive viewership that reaches 373,000 for some posts. The total number of videos associated with AIIMS is about 1,000. Because different organizations mainly post videos, posting frequency varies but is approximately 4 to 5 new posts a week. The subjects range from services available to general information, news items, and doctors' bios. It is the premier medical establishment in India. It treats everyone from the poorest and most underprivileged to the President of India. The hospital is ranked no.1 in life sciences and medicine in South Asia and is ranked by Newsweek as among the top 100 hospitals globally. The hospital has many medical firsts to its credit, including performing the first successful heart transplant in India, having the country's first and only minimally invasive surgery training center, and many more. Despite its large size and the number of patients for treatment, AIIMS has retained its reputation of uncompromised medical care for all to come to it.
6. Christian Medical College Vellore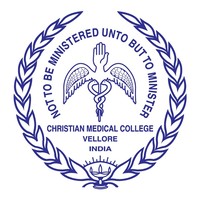 Christian Medical College (CMC) Vellore may not have a huge YouTube presence, but the videos posted are essential because of its high standing among hospitals in India. The viewership range varies according to the topic, but in many cases, it is more than 54,000. The posting frequency varies from month to month but averages out to about 4 to 5 new videos a week. Over the past 4 years, around 500 plus videos have been posted, which works out to about 3 new posts a week. CMC has always been a leader in medical care, with patients coming to it from all corners of India and overseas. Incorporating a medical college and research facilities in its setup, CMC is known for its unfailing patient care standards and offering the best in medical treatment facilities. The large staff of 2,000 doctors and 3,000 nurses ensure that no patient's treatment is ever less than the best. Information about the full range of medical services, community care initiatives, specializations, and more can be found on the CMC YouTube Channel.
7. Gleneagles Global Hospital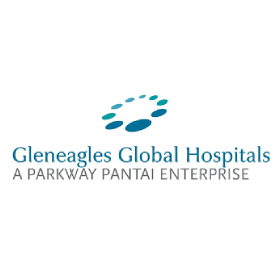 The Gleneagles Hospitals group is active on YouTube, with over 600 videos posted over the last 4 years. This means that, on average, around 3 new videos are published each week. The topics range from the specialized medical services available to general health information, so the viewership varies. Depending on the subject, it may go as high as 50,000 views for a post. Part of an international hospital chain, Gleneagles Global Hospitals (GGH) operates world-class, state-of-the-art hospitals offering tertiary and quaternary healthcare services in Chennai, Hyderabad, Mumbai, and Bangalore. The group provides, at present, over 2,000 beds spread across its locations. The hospitals are multispecialty setups that offer a full range of medical services and treatments. The group is a pioneer in heart, lung, kidney, and liver transplant surgeries in India and performing multi-organ transplants. The group has become the preferred destination for transplant surgeries for patients from India and the Middle East, South Asia, and Africa. Watch the GGH YouTube Channel for information on the medical services available.
8. Fortis Hospital Bangalore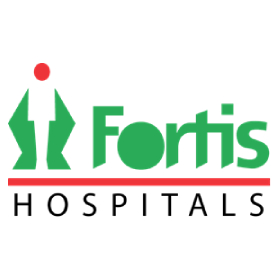 Fortis Hospital has 126,000 YouTube subscribers, and it has posted 1,401 videos over the last five years, which is over 5 new videos posted each week. The topic range from information about the treatments and therapies available at the hospital to videos on general health and well-being and socio-medical issues like the importance of organ donation. Fortis Healthcare is Asia's most prominent and fastest-growing hospital network. The Bangalore Hospital is the group's flagship and is known for providing superior and professional medical care and treatment to patients and their families. The group's philosophy is that the patient always comes first. Each one deserves nothing but the best in clinical care, procedures, and services to ensure that each receives nothing but the highest quality outcomes. Whether it is a common or complex medical issue, every patient is assured of receiving personalized and customized care. Fortis Hospital's accreditations with the Joint Commission International (JCI), National Accreditation Board for Hospitals & Healthcare Providers (NABH), and the Medical Travel Quality Alliance (MTQUA), which ensures the highest standards of service, speaks for itself.
If you are looking for medical care in India, these YouTube channels are a great way to get the information you want. If you are a hospital or healthcare services provider looking to increase awareness about the services and facilities available, contact LocalBizNetwork to spread the word about your organization on YouTube and other online channels.