15 Small Business Ideas That Do Not Cost Money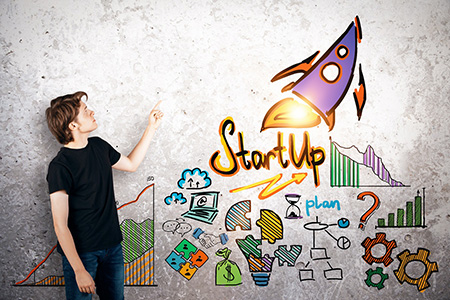 Has it always been your dream to start a small business? You have the ideas, talent, passion, personality, and commitment, but you don't have significant start-up capital. Here are 15 small business ideas that do not cost a lot of money to start up.
1. Professional Organizer
In this growing world of materialism, we often find ourselves surrounded by more than what we need. Many of us struggle to declutter, downsize, or maintain an organized space in our homes or office. A professional organizer creates robust organizational systems and trains clients subsequently to follow the system on their own.
2. Party Planner
Hosting with intentionality on all aspects, from the food to the entertainment to the theme, is a gift. A party-planning business can be an extension of this gift, creating the right environment to have an unforgettable time with friends and family. Some niche areas of party planning include event decoration, staging for traditional and non-traditional engagements, or photoshoots.
3. Social Media Specialist
Social media has turned out an integral part of both our personal and professional lives. It has changed the landscape of how we shop, network, or even market our businesses. However, most people do not know how to maximize their efforts on social media, whether identifying the target audience, marketing strategies, staying current with trends, social media campaigns, or audience engagement.
---
Read Also: Powerful Instagram Marketing Tips which really work: 3 min Read
---
4. Online Education
Online education and tutoring have become a huge business as people look for easy and affordable ways to learn new skills or invest in learning. Customers are interested in unique materials that can be made informational and interactive. Research the wide range of online platforms to find specific features and tools that align with your vision or goals.
5. Transcription Services
If you have a good ear for listening and quick typing skills, a transcription service can be something to consider. Transcription services can be used in several fields like medicine, law, or business. Outsourcing this service has become more common.
6. Music Lessons or Music Therapy
Music is a universal language. There are several studies with detailed benefits of music in the lives of children from brain development, relieving stress to forming human connections. Another avenue to consider is music therapy. Various studies have indicated the value of music as an additional treatment for both adults and children suffering from depression, behavioral problems, or any other mental illness.
7. Creative Endeavors
Similar to music, other artistic talents can be used to create products from paintings, to crocheted garments, to beautifully crafted cards, embroidered wall hangings, ceramics, and so much more. There is the possibility of starting your own business as far as imagination or creativity can take you. With the increasing use of social media platforms and other e-commerce websites, these dreams, which were previously considered unfathomable, can now become a reality.
8. Graphic Design
A graphic design business can be carried out on a limited budget. Some costs to consider are training, portfolio, software, and equipment, and depending on where you are on your journey as a graphic designer, there may not be any additional costs. It would be to your advantage to choose a specialty amongst the spectrum of work available.
9. Chef-for-Hire
Have a passion for food? Love sharing delicious food with friends and family? Have people said that you should start a restaurant? Becoming a chef-for-hire can be the first step to achieving these dreams. Whether it's a formal dinner or special occasion, people want to avoid the effort in the kitchen and get the same experience as in a restaurant. If you have the inclination and taste for something like this, this is a great opportunity.
10. Freelance Content Writing
There goes a saying, content is king. Content is about writing compelling content that effectively communicates with the audience. As a freelance writer, there are several opportunities to work on a plethora of subjects, never feeling bored. It's flexible and can fit any schedule.
11. Local Tour Guide
When exploring new locations, how many times have we been caught amongst crowds of tourists hoping for an experience that is unique and fresh? This is where a local who knows the best and most fascinating stories provides experiences that are unlike anything mainstream.
12. Personal Shopper
If you love shopping, have patience in scouring for the right item with an eye for quality, then this is something you may be interested in. Personal shoppers can also be hired by businesses to buy the perfect gift for crucial stakeholders or by individuals for purchasing a gift for a special occasion. Interior designers and collectors hire personal shoppers to source valuable unique items or decor.
13. Personal Trainer
In this era of fitness and wellness, how often have we felt intimidated and sometimes a bit lost as to where to start? Sometimes we need a push from someone we trust to guide us safely and healthily.
14. Resume Writing
Resumes are the first thing employers learn about job-seekers; the only chance for job-seekers to stand out from the rest. The art of writing a good, eye-catching resume is an essential skill people need to market themselves in the job space. Someone with experience in human resources and is aware of current practices, and expectations can provide additional services like interviewing skills or career coaching.
15. Life Coach
Life coaching is an up-and-coming field, not to be confused as counseling, although trying to achieve similar goals with people trying to find their purpose. They help to provide clarity on goals and dreams and help with trying to achieve them. A life coach can focus on relationships, business, skill-building, or even general well-being.