5 Ways to Build a Strong Customer Base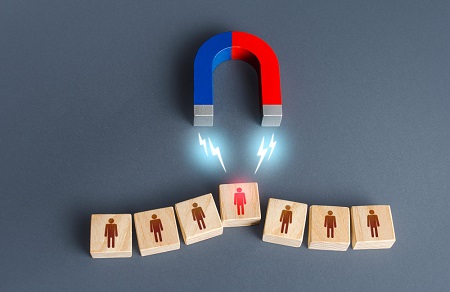 If you think that starting your business was the most challenging thing you ever did in your life, wait till you start looking for customers. Building a strong customer base is often the hardest part for small business owners, but it is not impossible with a good game plan. Visibility is the main requirement and adding your business to local small business directoriescan help. Here are some other ways by which you can retain customers while also getting new business.
What Is a Customer Base?
A customer base can be defined as a group of customers who repeatedly buy your product/service, thus contributing a large part to the revenue of your business. Customer base is closely related to brand loyalty since people search for a particular product without considering the alternatives.
Having a strong customer base helps the business a great deal. You don't have to worry about total loss and can try out new products. But make sure that you retain the key point which makes the loyal customers seek you out repeatedly.
Installed base refers to the subset of people in the customer base who are currently using your product/service. Knowing the difference and identifying these groups of people will help you target your marketing and sales accordingly. You can also learn what attracts these people and use it to generate new business.
How to Build a Strong Customer Base?
The probability of selling a product to an existing customer is 60-70%, whereas the chance of selling to a new customer reduces to a mere 5-20%. Hence, it would help if you focused on retaining existing customers as much as finding new ones. Here are some of the ways by which you can make sure the customer keeps buying from you.
1. Make Yourself Popular on the Web
For building a customer base, you first need customers. Almost 80% of the customers find a business online, making creating a strong online presence a critical step in marketing.
Having a strong online presence means being easily visible on the web to potential customers. Your business has to rank higher in the SERPs for the customers to take note of you. This can be done through the following:
Getting sponsored results on search engines.
Creating and posting quality content that is optimized for search engines.
Having regular social media activity.
Adding your business to local small business directories.
All these steps, especially content and social media marketing, ensure that you stay in customers' minds.
---
Also Read: Developing a Strong Online Presence for Start-ups
---
2. Communicate and Communicate
The abundance of options makes it easy for people to forget about a brand and jump ships. Hence, it is the business owner's job to ensure that your brand stays in people's minds.
Build relationships with your customers between sales. It doesn't always have to be about business. For example, you can wish them a short SMS on their birthdays or offer a discount on a special day.
You can also send an email reminding them about a sale that is to happen soon. Use social media to engage with your customers often. Try making every customer feel special.
When people feel a personalized bond with a brand, they tend to come back again and again. And with it comes brand loyalty!
3. Collect Customer Details
This has to be done from the start since it is essential to track customer loyalty. You also get to contact your customers and encourage them to associate with your business once again.
Try collecting personal information like name, email address, and phone number since they help run SMS marketing and email marketing campaigns.
Some people might be cautious in providing personal details. In that case, you can collect the information in exchange for something valuable to the customers. This might be a competition, newsletter, or contest. Encourage your customers to follow you on social media.
---
Also Read: 5 Ways to Convert Your Visitors into Customers
---
4. Offer Exceptional Customer Service
Polite and customer-centric service is the key since about 80% of the people leave without making a purchase when they experience poor customer service.
Build a specific team for customer service and review it often. Customer feedback needs to be evaluated, and if there are any complaints, it needs to be looked into as early as possible.
Keep an eye on the service that you provide online too. Thank people for the good reviews and try to resolve the problems when there are negative reviews. A level-headed approach always helps with customer service.
5. Try Partnerships with Other Businesses
Two is better than one, and this is true in sales. People always love freebies and complimentary services.
Find businesses your ideal customers associate with and try partnering with these businesses. You need to find companies that have some connection with your product/service.
For example, if you have an interior designing business, you could collaborate with a coffee shop or restaurant that has availed your service. This way, you showcase your product and get new customers.
LocalBizNetwork
A strong online presence is the first step in reaching out to your customers. With LocalBizNetwork, you can create business listings with never-seen-before features in a local small business directory. You can add videos, podcasts, social media profile links, and even blogs. It is a mini-website minus the high creation and maintenance costs. Check out the features offered in our LBN business listing.