Why Isn't My Business Showing Up in the Top Searches?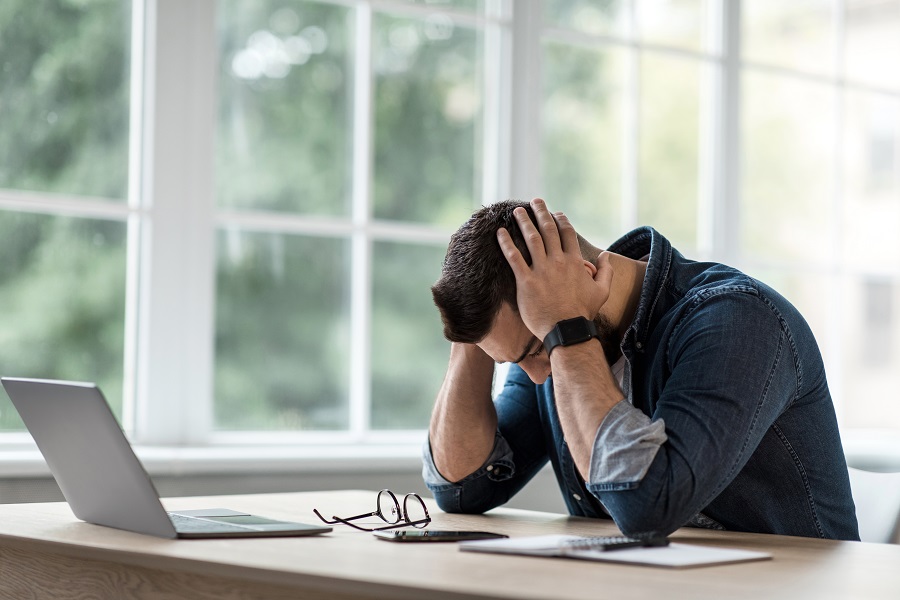 Now that you have a fabulous website with killer designs and quality content, you might be expecting it to show up at the top of the SERPs. But to your surprise, it isn't showing up on the first page and not even on the second page. You might start wondering what you are missing, and believe us when we say this is something all small business owners experience at the start. Small business listings in local business directories are one way to increase the credibility of your business, but there are also other details to know. This article will list why your website is not achieving the desired search result rankings and how to rectify these glitches in the plan.
1. Non-Optimization for SEO
Business owners who are relatively new to the digital marketing world make this common mistake of not optimizing their site for SEO. You might have hired the best web designer and gotten a beautiful website. But an eye-catching website with relevant content is wasted when the website isn't optimized for SEO.
Thus, it is better to hire an SEO expert when you start building your business website since a web designer working in tandem with an SEO expert is a better choice. We at LocalBizNetwork, employ both web designers and SEO experts, making the job easier and more effective.
2. Absence of a Google Business Profile (GBP) and Business Listings
Your business might have been operating for a long time, but you must introduce yourself as a business to Google when it comes to digital marketing. You can start with creating or claiming a Google Business Profile (formerly known as Google My Business) for your business.
This profile will contain basic information about your business, including the address, contact information, working hours, link to your website, etc. You can go to Google and search for your business name. If your business is already present, you can claim the profile. But if it isn't present, you should create a new one with the required information.
Google Business Profile works in tandem with Google Maps, and thus it is easier for people to find your business if you enter your location on this platform. The information you enter in the GBP should be accurate, and you can also encourage your customers to leave reviews about your business. A well-managed GBP can help your business show up in the top searches.
Besides GBP, you should add your business to different local business directories. Ensure that the information given in these small business listings is the same throughout. These listings will help your business gain credibility and pull you up in the SERPs.
---
Read Also: How to Use Google My Business to Get More Customers?
---
3. Your Website Is Taking Too Long to Load
Gone are the days when we patiently waited for the Google page to load. A 1-second delay in the website loading time reduces the page views by 11%. We live in a time where we want everything to be delivered quickly, and it is the same with websites.
There are numerous websites with similar or better content than your website. Thus, when your website takes too long to load, people move on to ones that have a better loading time. Check your website loading time and optimize your website. Clear the images that take too much time to render and change the video hosting platforms for the videos that keep buffering.
You can even use the PageSpeed Insights tool and run your URL to check your website's stand on the page speed. An increasing bounce rate means more and more viewers are hitting the back button due to impatience, which can negatively impact your rankings.
---
Read Also: Why Mobile and Page Speed Matters in SEO
---
4. You Have Been Hanging on with the Competitive Keywords
While optimizing the website for the search engines, adding popular keywords to your content is mandatory. But picking out the most popular keywords means that you are competing with the best businesses similar to yours in the industry.
When you are a local business, it is better to focus on the keywords people in that area are searching for. You can use Google AdWords to check the volume, difficulty, and competition involved with the keywords. You can also check the "searches related to" space for similar suggestions to your query.
Also, you can utilize the concept of search intent. Before using a keyword, you can search for it on Google and analyze the results. If the results differ from the content in which you intend to use the keyword, try a different keyword.
5. You Aren't Actively Engaging with Your Customers
We live in a digital era, but people still like to know that they are conversing with a human behind the screen. Creating a brand personality and actively engaging with the customers would help keep your brand alive.
Create social media accounts and create engaging content. Be consistent with the engagement, and you can even introduce offers and events that will help the customers know more about your product. If you are a new business, try including giveaways in the campaigns.
Reviews are undoubtedly one of the most defining factors for increasing your ranking. Search engines love businesses with promising reviews and thus make sure that you encourage your customers to leave reviews.
6. You Haven't Been Gaining Credible Backlinks
Domain authority is a concept that Moz popularized, and it concentrates on the domain scores and trust scores of the website. When your website has a high domain authority, you will most likelyappear in the top search results. When you acquire quality backlinks from websites with high domain authority, your domain score also increases.
Backlinks from good sites indicate the quality of your site and hence make sure that you get the link from worthy sites, preferably from your industry. You can use tools like Ahrefs and SEMRush to get backlink insights.
LocalBizNetwork
Creating a website can get costly, especially for small business owners with limited budgets. At LocalBizNetwork, you can create a business listing in which you can include videos, podcasts, and more, all at an affordable price range. Check out our website at https://www.localbiznetwork.com/.