Social Media Profiles vs Web Directory Profiles - The Better Choice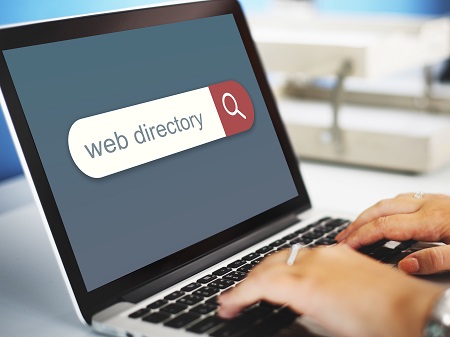 Business owners are always on the lookout for ways to better their business and recently we all have come to know the importance of a website for any business. But what if the business owner doesn't have the budget to create and maintain a website? This has made business profiles popular among small business owners. Business profiles cannot fully provide the benefits of a website but it still is a good low-budget alternative to one since it provides a good reach for your business. Hence, adding your business to profile creation websites and social media platforms is a clever step even when you have a website of your own.
What Is a Business Profile?
A business profile consists of all the basic information of your business like the address, phone number, list of products/services you offer, operating hours and more. It should be structured in such a way that the potential customer viewing the profile would get to know all the vital details he/she wants to associate with your business.
A business profile can be added to different areas like social media platforms, review sites, online business directories and more. Even if you have a website, these short profile pages will help people find you easily when they visit these platforms. For example, two-thirds of Facebook's weekly users regularly visit the business profiles of businesses near their area. Thus, with the business profiles, you get more online visibility and consequently more people get to know about your business.
Business Directory Profiles vs Social Media Profiles
The two major platforms in which you can create business profiles are online business directories and social media platforms like Facebook, Instagram and more. What is the difference between the two and which one is beneficial?
Each platform has its benefits and the choice depends on what you are expecting from the business profile. Hence, before adding the creation of business profiles to your digital marketing plan, it is important to clearly define the goals. Here are some questions for which you will need to find answers.
What is the ultimate goal of creating business profiles?
Am I creating it as a substitute for the website?
How much time do I intend to spend on it?
What is the budget?
When you find the answers to these questions, you will find the ideal platform for creating business profiles. Here are the possible answers and the results based on them.
---
Also Read: Marketing Strategies to Scale up a Start-up
---
1. What Is the Ultimate Goal of Creating Business Profiles?
If you are creating the business profile for getting new customers immediately and solely for increasing your customer base, then it would be best to create profiles on social media platforms. In social media platforms, you get to easily reach out to the customers and interact with them which in turn can bring in more customers.
But when your goal is to improve your business's search engine ranking and also to gain backlinks, then you should be choosing the profile creation websites and online web directories.
2. Am I Creating It as a Substitute for the Website?
If you are creating business profiles as a replacement for websites, then you should choose online web directories since the directories have the option to add more information about your business than social media profiles. But selecting the right business directory is important.
For example, with an LBN business profile, you get to add blogs, podcasts, videos and even notices of special events to the profile which is not the case with most profile creation websites. These types of profiles offer the best return for the money you spend on them and work as a mini-website for your business.
---
Also Read: What are the different types of Business Directories, and how to choose the right ones?
---
If you already have a website and you are just looking for brand awareness or an increased customer base, then a social media profile would be a good choice. But you can add the business to the web directories too since it improves SERP.
3. How Much Time Do You Intend to Spend on It?
When you create business profiles, the job doesn't end there. You will have to monitor the profile and update it regularly. Thus, the time that you intend to spend on it is also important.
For example, if you create a social media profile, you will have to post almost daily and also interact with the customers in the comments section. This would take a lot of time and unless you are ready to micromanage the profile or have hired a digital marketing company to do so, it would be best to avoid creating business profiles on social media platforms. Another option would be to provide the link to your website (if present) so that customers get to know more about the product and services directly from the website.
On the other hand, business profiles in business directories do need maintenance but not as much as social media profiles. You just have to update information change if any and also include new blogs, videos and more that allow the customer to know more about your business.
4. What Is the Budget?
This is the most crucial factor in most cases, especially for small businesses. If you have a limited budget and intend to spend the bare minimum on profile creation then social media profiles are the right choice. They are free but you need to spend enough time managing them which might cost you money.
Business profiles in web directories can be free or paid. It depends on the quality of the profile creation site and what it has to offer. Most of the time, it is a one-time investment that needs to be renewed once or twice a year. The cost of creating and maintaining the business profiles in web directories is a lot cheaper than doing so with a website.
LocalBizNetwork
Our LBN business profile offers never-seen-before elements that can make your business profile a mini-website. Check out the different listing options by visiting here.