Top 10 Cryptocurrencies to Invest in 2021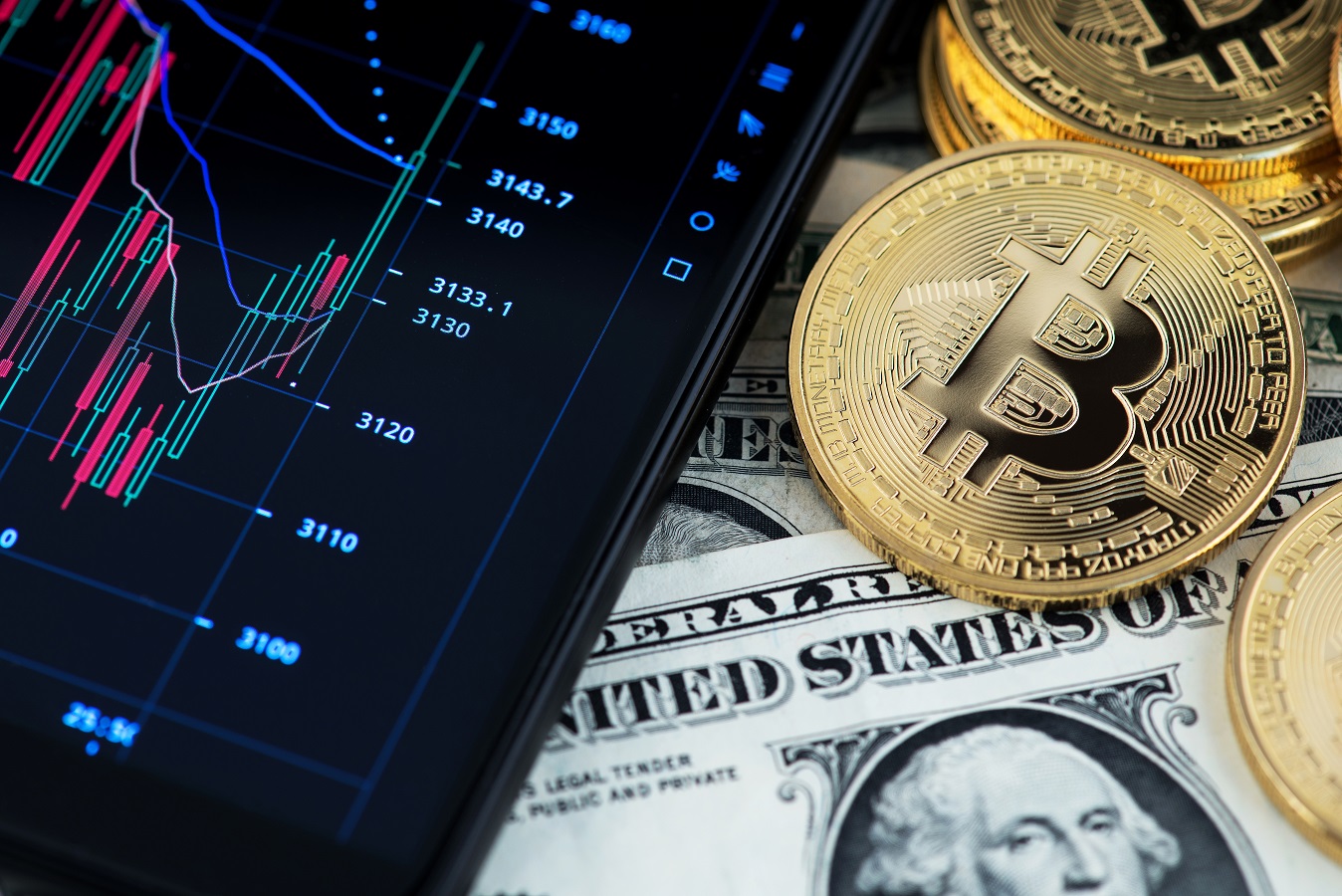 What is a cryptocurrency? Everyone seems to have the same question, and the straight answer is yet to come. Despite the confusion surrounding cryptocurrencies, it has in no way affected its popularity and the rising of its prices skyward. Thus it has become necessary to know more about the cryptocurrency, the details involved, and what would profit you.
So what is a cryptocurrency?
Cryptocurrency is a type of digital money that can be exchanged online for goods or services. It generally exists only electronically since there is no physical money present unless you purchase the goods to cash the cryptocurrency.
For exchanging cryptocurrency, you do not need an intermediary like a bank since the transaction can be done online with a phone or a computer. According to CoinMarketCap.com, a market research website, more than 6700 different cryptocurrencies are traded publicly. Here are the top 10 cryptocurrencies of 2021 in which investing now would benefit you a great deal.
1. Bitcoin
Bitcoin is the largest cryptocurrency globally, and an anonymous group of individuals created it in 2008. Bitcoin is a decentralized digital currency that can be shared between users without the use of intermediaries.
Bitcoin has the highest liquidity value and is also the most stable despite the volatile nature of the cryptocurrency market. With bitcoin aiming to become fully decentralized and global in the future, its popularity and demand are expected to grow manifold, with many companies starting to consider the idea of accepting bitcoin for their transactions.
Bitcoin value today (May 26, 2021): 37,273.30 USD
2. Ethereum
Ethereum is the second-largest cryptocurrency in the world. It is the first cryptocurrency that supports ether which in turn facilitates smart contracts. This means that the developers can create desktop and mobile-decentralized applications (DApps) powered by blockchain technology without the need for third-party downtime, theft, and control of intervention.
Ethereum was proposed in 2013, but the network went live in 2015. Ethereum has quickly gained popularity and is mostly used for decentralized finance, production and exchange of non-fungible tokens (NFTs), and many Initial Coin Offerings (ICOs).
Ethereum value today (May 26, 2021): 2516.82 USD
3. Tether
Tether launched in 2014 was popularly known as Realcoin. Tether is the first stable coin that replicates the price of the US dollar. Stablecoin aims to hold cryptocurrency prices stable, while other cryptocurrencies like bitcoin and Ethereum undergo large fluctuations.
The tether system allows the user to quickly transfer from the other cryptocurrencies back to the US dollars than converting to the regular currency. By market cap, Tether is the third-largest cryptocurrency present.
Tether value today (May 26, 2021): 1 USD (Stablecoin) - Buy USDT
Litecoin was created by Charlie Lee and was launched in 2011. It is a lot like the bitcoin in the infrastructure but has a faster block generation rate, thus providing you with a more secured transaction confirmation time.
Litecoin uses an open-source global payment network that is not controlled by any central authority. Litecoin's lesser transaction fees have made it popular among the developers andseveral merchants.
Litecoin value today (May 26, 2021): 176.33 USD
5. Ripple (XRP)
Ripple was first released in 2012, and it was created as a payment token to be used on its decentralized payment system. This digital payment network helps the user make cross-border financial transactions without using intermediaries, which saves a lot of money and time.
Ripple works with financial institutions, thus lowering the currency exchange rates and providing the users with real-time rates. If you are looking to make institutional investments, then ripple must be your pick.
Ripple value today (May 26, 2021): 0.9403 USD
6. BinanceCoin
Binance is a utility cryptocurrency created by the parent company Binance which has a strong business history. BinanceCoin can be used as a utility token for the fees associated with trading in the company.
Binance coin is popular among the traders who want to buy other cryptocurrencies on the Binance exchange. If you own bitcoins and Ethereums and want to broaden your cryptocurrency portfolio, Binance coin is the best pick since it is one of the world's fastest-growing cryptocurrency exchanges.
Binance Coin value today (May 26, 2021): 320.56 USD
7. Cardano
Cardano is a proof-of-stake blockchain platform that has become a strong player in the market. Cardano uses two blockchains, of which one manages general ordinary transactions, and the other manages smart contracts. This makes Cardano remain scalable and fast.
Cardano allows the user to receive and send digital funds. A global team was involved in creatingCardano, and it further aims to provide a broad-scale use of financial transactions, all of which indicate a promising future.
Cardano value today (May 26, 2021): 1.51 USD
8. Dogecoin
Anyone who knows Elon Musk must be aware of Dogecoin since the centibillionaire recently dubbed himself the dogefather. Though it started as a joke and meme, the price spiked to new heights in early 2021.
Dogecoin stands firm and holds its market value even with the ongoing argument about its legitimacy. After all, Musk seems to be confident in its growth since he announced that his company SpaceX would accept Dogecoin as a mode of payment.
Dogecoin value today (May 26, 2021): 0.367 USD
9. Zcash
Zcash is a derivative of the bitcoin codebase, but it can do something that bitcoin can't. Zcash is known for the anonymity of transactions which means that the user needs to allow for the transaction to be tracked. But bitcoin has a transparent blockchain which makes each transaction public information.
Zcash can allow you to pay for the product or service without revealing the origin or destination of the transaction. If you are looking for a faster and more confidential cryptocurrency than bitcoin, then Zcash must be your choice.
Zcash value today (May 26, 2021): 136.77 USD
10. Stellar
Stellar is an open blockchain network that provides enterprise solutions by connecting large financial institutions. If you are looking for the best cryptocurrency for making huge transactions between banks and investment firms, then stellar must be your choice.
Usually, these transactions may take days, go through several intermediaries, and cost you a lot. But with stellar, the transactions can be made fast at a lower cost. Stellar is also the best for diversification of approaches within cross-border transaction space.
Stellar value today (May 26, 2021): 0.4317 USD
Disclaimer: This blog is intended for informational purposes only and does not include any professional advice. The information and the statistics are taken from the web and the rates can fluctuate. We suggest you speak with a professional before investing money in any of the above mentioned cryptocurrencies.