5 Ways You Can Improve Your Business's Visibility on Google Maps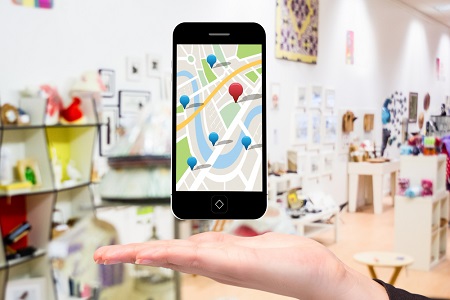 Did you know that about 67% of consumers prefer Google Maps for navigation? So, what do you think happens when you don't add your business's location to Google Maps? Google Maps listing is crucial for your business to show up at the top of relevant searches.
Also, there has been an exponential rise in "near me" searches which further underlines the importance of creating your small business listing in Google Maps.
Why Concentrate on Google Maps?
If you still aren't convinced, then we have more points that can prove the importance of adding a Google Maps listing to your marketing strategy.
90% of the purchases are still done offline.
Google Maps holds fourth place in the number of unique visitors. It even overtook the Google search app.
46% of Google searches have local intent.
86% of consumers use Google Maps to look up a business.
84% of the consumers find a business's Google Maps listing from a keyword search rather than a search with the business name.
The majority of the searches for local businesses are performed on mobile phones and they are related to location.
Even when you use a different web browser (other than Google Chrome), you will see Google's snack pack results and Google Maps show up, especially for "near me" searches.
---
Also Read: Top 10 Reasons Why your Small Business MUST have a Digital Presence
---
5 Ways for Your Business to Rank on Google Maps
To rank higher on Google Maps, some optimizations of the listing are important. Here are some tips that can get you started with the Google Maps listing.
Add Your Business to Google Maps and Claim Your Listing
The first step is to find out whether your business is listed in Google Maps already. Search for your business name in the Google Maps app and check whether your business is listed with its name and address. If yes, claim the listing. If no, you will have to choose the option "Add a missing place". Provide relevant information about your business and then claim it.
Anyone can add a business to Google Maps but claiming it requires the person to prove ownership of the business.
Complete Your Listing
Once you claim your listing, the next step is to provide important details about your business, like business name, address, contact number, working hours, and more. Accuracy and consistency of informationhelpbuild trust with search engines.
Add a well-written business description with relevant keywords. Categorize your business properly. Keep your listing active by posting high-quality photosof your business. Active listings get more visibility than dormant ones.
Get Customer Reviews
Often, business owners have a misconception that when they have a claimed listing, they inadvertently show up in the "near me" Google Maps searches. But in reality, when a customer performs a "near me" search on the Google Maps app, the relevant listings are shown as a list.
But if the user scrolls and hits the next button, often Google Maps zooms out and leaves the original place of search. Hence,you have to put conscious effort into even being listed in the searches.
About 50% of the local search ranking factors depend on the recognition and interaction of your business by a third party. Hence, customer reviews are one of the best ways to ensure that you rank higher in searches.
Google Maps favors listings with positive customer reviews. Encourage your customers to leave reviews on your listing and make sure that you respond regularly, even to negative reviews.
---
Also Read: What is the Concept of Google PageRank Algorithm
---
Optimize Your Web Presence for the Local Audience
If you want to rank higher in Google Maps, then your website and content should be optimized for the local audience.
Create local business listings with directory submission sites that have good domain authority. This boosts your local online presence and also provides quality backlinks.
Structure your website content properly to make it easy for search engines to crawl and index your content. Perform local SEO audits and add high-ranking keywords in relevant places.
Create Location-Specific Content
Brand reputation can help boost online presence as a whole but for improving search results in specific locations, you need to be a market leader in a specific area.
You can achieve this by creating local content that is useful to the local audience. You can get local media to write about your business. Create quality content that is easy and attractive to read.
LocalBizNetwork
Ranking higher in the SERPs is not an easy job and it is the same with Google Maps. But adding your business to our directory can get you closer to your goal. Learn more about the features offered in our small business listing here.