10 Safe Cost-Cutting Options for Small Business Owners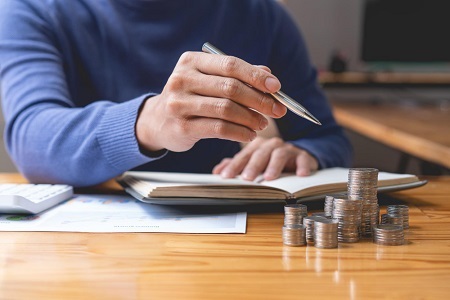 One common thing with all small businesses is limited capital. While being a small business owner can be incredibly rewarding, it is also a lot of responsibility. You have a business to run while keeping it out of debt. The first few years are hard, since the business needs to stabilize. If you are looking to cut costs, then know that you are not alone. Our local business directory also started small and we have been there. Here are some safe cost-cutting measures that you should consider.
1. Make Technology Your Ally
You might be surprised to find out how much time you can save by simply using an app instead of doing it manually. And in business, time is money. Starting from open-source software to online payments, use technology to make processes easier.
Also, instead of buying the costly licensed versions of the software, try choosing online free tools if possible. If you consider the licensed version important, then try to negotiate with the software owner to get it at a lower price.
2. Digital Marketing Is the Key
It is now impossible for any business to operate without a solid online presence. Almost every one of us researches a new business online before choosing it. But marketing doesn't have to be costly if you choose the right resources.
For example, creating and maintaining a website might be costly in the initial years of the business, so it makes more sense to add your business to quality local business directories. This helps you attain a strong online presence which makes you rank higher in the search results – which means more customers.
---
Get to know how you can use small business listings as landing pages for marketing campaigns
---
3. Check on Your Marketing Expenses
While being visible online is important, most small business owners instantly resort to online paid advertisements and promotional events. This might be effective to a degree but can also strain your budget.
Start with mastering organic marketing and explore cheaper options like social media marketing and email marketing. These might require quite a bit of effort but they produce better leads than paid marketing.
4. Join a Co-Working Space If Possible
The first thing that small business owners do while starting a business is find a suitable workplace. While this is inevitable for some businesses like the ones that involve manufacturing and such, it isn't vital for all businesses.
If you are in the marketing sector or own a business with a small team, then instead of getting a whole new place, you can just use a co-working space. This can drastically cut the administrative costs of your business since you save a lot on rent and also moving. This is an ideal choice for businesses with locations in multiple cities and whose employees who have to travel often.
5. Go Paperless
This might seem like a simple tip but you will be surprised at how much you are spending on stationery supplies. Starting from the expense of papers to the amount spent on ink cartridges, printing equipment costs and repair costs, you will be spending a lot of money on that.
Instead, if you use a hard disk to store your data, not only does it save you money but it is also a safer and more efficient way of managing information.
6. Create a Business Budget and Stick to It
Planning ahead gives you time to sort things out. When you anticipate the costs, it will be easier to find cheaper alternative methods.
Create a comprehensive budget with even the small expenses in mind and find ways by which you can reduce the costs. Diligently follow this budget for your business to be financially efficient.
7. Consider Outsourcing
It is a popular notion that a small business owner should be a jack of all trades. While this is true to a certain degree, taking on all responsibilities could lead to burnout. On the other hand, you cannot just hire people for every need since staffing costs can get heavier.
Outsourcing is a great way to get experienced and qualified personnel for a particular job without any long-term commitment. For example, bookkeeping should be done accurately since even small mistakes can get you into legal trouble. You can simply outsource this process to efficient personnel and get it done.
8. Cut Back on Unused Services
Over time we tend to accumulate resources that we once thought were useful but later fell out of use. It may be a landline or outdated software. Take the time to regularly check the services you are paying for and cut back on the ones that are rarely used.
9. Switch Banks If Necessary
Banking fees can sometimes be unreasonable, especially for small businesses. Try choosing cheaper alternatives like regional or online-only banks that offer services with lower fees. These banks also offer reward points which can be used for small expenses like office supplies and more.
If you are thinking about getting a business loan, then take your time to analyze the options and choose the bank that offers the loan at a lower interest rate for your credit score.
10. Hire Freelancers
If you are a business that operates online majorly, you have the advantage of hiring freelancers. Working remotely gives you the option to hire experienced personnel worldwide without being restricted to your area or city.
With a freelancing workforce, you can move to a smaller office and cut back on electricity bills. The workers also might work efficiently given that they are in their comfortable space.
LocalBizNetwork
We at LocalBizNetwork have helped small businesses grow by providing them with the strong online presence they need to survive in this competitive world. The LBN Global Small Business Directory was built for this purpose. You can create an LBN Business Profile on this platform and post business information, blogs, videos, podcasts, and more, all for a one-time payment. Check out the plans here.