4 Common Challenges Faced by Entrepreneurs and How to Overcome Them?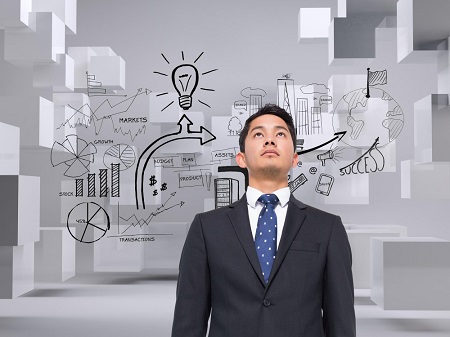 Running a business is often compared with running a marathon but entrepreneurship is more like a marathon with hurdles. You will have to solve the challenges that come your way as you sprint. Starting from financial aid to staffing, many problems arise while managing a business.
An entrepreneur should know how to overcome these hurdles efficiently. It is always wise to learn from the mistakes of competitors since it can help you avoid rookie mistakes. Here,we have compiled for you the challenges that you might probably face while running your business and some tips on managing them.
4 Common Challenges Faced by Entrepreneurs
Entrepreneurship is fun since you are your boss. But it is not always rainbows and butterflies. Here are 4 challenges faced by entrepreneurs and tips to overcome them.
1. Time Management
You would have started your business with utmost confidence and initially, you will immerse yourself in it with enthusiasm. Extra hours, extra effort – all would seem essential to make your brain child a success.
But this cannot go on for a long time. Soon the exhaustion will catch up with your body and reality will set in. You CANNOT do everything for your business. You simply won't have enough time.
How to Overcome This?
You might love donning many hats for your business but remember that your time is money. Do not waste it on simple tasks that can be done byhiring people to do them.
Create goals and then list out tasks that need to be completed to achieve the goals.
Choose the ones of utmost decisional importance and delegate the other tasks to those who can do them.
This way you can focus on what's important and also save yourself the weariness.
2. Marketing
With a new business, there will be a hundred tasks to get done but the most important one is to publicize your business. Without a well-planned marketing strategy, your business remains buried under the successful ones and the customers can't get to know you.
Most entrepreneurs do not extensivelyplan the marketing part since it can get expensive for start-ups, but there are ways to reduce the budget and still get results.
How to Overcome This?
You need to make noise both online and offline for your business to get noticed. Plan out the marketing budget and choose the platforms accordingly. Start with social media platforms and business directories. Then, note the response and choose capital-intensive approaches like ads and more.
But the first step will always be to add your business to local small business directories and this step is cheap.Find the directories that have a good domain authority score and create the start-up listing with those directories. These start-up directories will boost the credibility of your business and make it climb higher in the SERPs. The start-up listings will give your business the opening it needs for an online presence.
---
Also Read: Developing a Strong Online Presence for Start-ups
---
3. Cash Flow
This is a crucial thing for entrepreneurs since it can easily overwhelm rookies. Cash running out is always a riskand therefore it is important to watch the cash flow closely.
How to Overcome this?
Ensuring the consistency of the revenue despite the on-time payrolls and cover costs is key to solid financial maintenance.
Keep records of cash inflow and outflow. Use accounting software and hire an accounting professional, if necessary.
4. Confidence
You must think entrepreneurship and confidence go hand in hand but it can also get exhausting. A small setback, a misjudged decision, an act of defiance from the employee – numerous such variables can easily affect the confidence of the entrepreneur.
How to Overcome This?
Always believe in your vision and skills. Remind yourself why you do this and keep on trying. Imposter syndrome is more common than you think.
Ask for help and support when you need it. View setbacks as opportunities to learn and grow. Analyze the problem and think of ways to solve it. Have the confidence to make mistakes and learn from them.
---
Also Read: Dofollow and Nofollow Links| Profile Creation Sites |LBN Business Profile
---
LocalBizNetwork
It is not easy to start and manage a business. Finding customers requires a lot of effort and we can make it a lot easier for you. Add your business to our local business directory and make yourself known among potential customers. Know more about the listings here.