Is Listing Your Startup Necessary?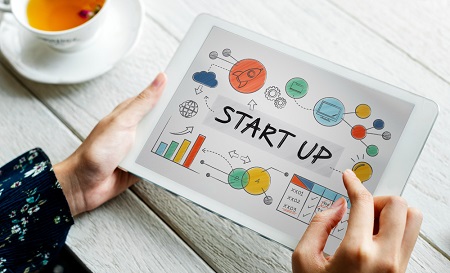 The economy is not an easy thing to tackle. Businesses will require all the help they can get, especially if they are startups. And one important factor that will surely help you is your online presence. Almost every one of us tends to research a business online before making a purchase. Even if a business does not have a website, a startup listing with local business directories becomes a crucial factor for its success.
What Is a Startup Listing?
A startup listing can be defined as an online entry of all the essential information about your startup.
This will include crucial information like your business's name, address, contact information, working hours and more. This information familiarizes potential customers with your business.
Why Consider Startup Listings?
Here are some reasons why you should consider listing your startup in local business directories.
Startup Listings Provide the Recognition You Seek
There are many challenges in managing a startup but one common factor that every startup owner craves is visibility. They want more people to get to know their business and buy from them.
In the past, people would resort to handing out fliers and would advertise in newspapers, television and radio. While these are still effective to a point, we have a much easier and quicker way of reaching the targeted audience – the Internet.
Today, it is very rare for us to step out of our place without our smartphones in hand. We rely on our phones for almost everything and this includes our shopping decisions. Thus, it becomes mandatory for businesses to make a mark online.
Startup listings provide the recognition that you are looking for in the online world. People search for businesses in their area using these directories which makes them the best place for you to advertise.
---
Also Read: Importance of Profile Creation Sites in SEO
---
Startup Listings Promote Brand Engagement and Reputation
The startup listings are not only spaces to advertise but also help you communicate with your customers. If you are thinking of building a brand, then you should start with startup listings.
You can start by sharing content that expresses your values and engages with customers. Blogs and videos are the two most powerful forms of content. You can also encourage customers to leave reviews on your listings. This way your business will claim an authenticity that will gain you more customers.
Most directories would only have the provision to add basic information but LocalBizNetwork is much more than that! Our listing is like a mini-website where you can add blogs, videos, podcasts and event notices related to your business. Your customers can post reviews and you can include your social media handles. LocalBizNetwork's listing is all that you need to promote your business to a wider audience.
Startup Listings Enhance the Business's Online Presence
You are one among the hundreds of startups that sell the same product. When a person who wants to buy the product searches for it on the web, the startups with better online presence show up first.
The businesses that are listed online have an upper hand over those businesses that aren't. To build a strong online presence, you should find all the quality directories and review sites and list your business in them.
---
Also Read: Small Business Marketing Statistics That Every Entrepreneur Should Know in 2023
---
Local Business Listings Tend to Attract Local Customers
When you list your business with the local business directories, you make it easy for the people in your locality to find you. Most local business directories have filter options that help site visitors filter the businesses according to their locality.
Your business must attract the local audience as the possibility that local customers willrepeat purchases and become loyal customers is higher.
LocalBizNetwork
Adding your business information to an online business directory has never been easier and more beneficial. Check out the features that a LocalBizNetwork listing has to offer here.