Why Do You Need Infographics in Digital Marketing?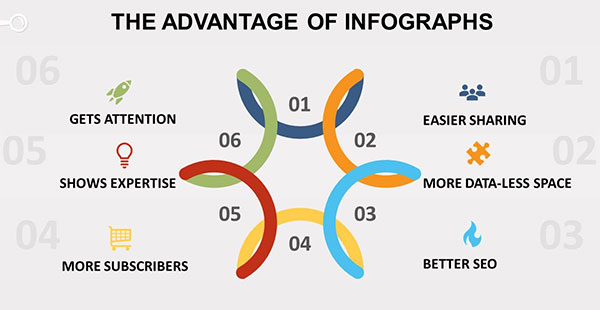 Are you tired of reading long wordy posts that exceed 2000 words? Well, guess what! So are most of your viewers! The infographic above shows why the creative presentation of data can tell you what you need with minimal words and space. Here are some key advantages of using infographics with more detail:
1. Sharing made easy: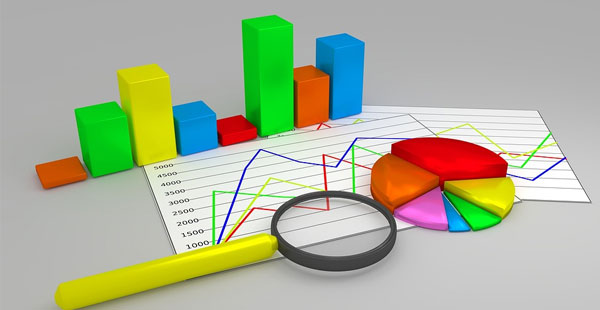 Infographics can help share your content more easily than wordy texts. Viewers want to share data in the fastest way possible without much effort, and info graphs provide means to do that. Your audience may like your content in text, but when they want to share a part of the post, they would not like to copy and paste plain text. Infographics with the share button at the bottom would make everything easy for your audience!
2. Better SEO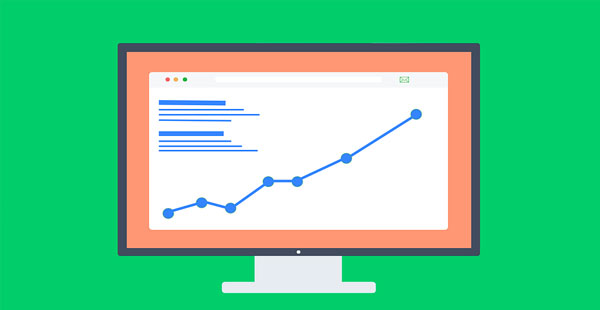 We already made a post on how backlinking can help generate more organic traffic and infographics help you in just that by getting more quality backlinks. You need your content to stand out of the crowd and infographics do that easily.
Read Also: 12 Most Important Tips for an Effective SEO Strategy
3. Shows expertise:
Would you rather take advice from an expert or someone who is just learning? The majority of us would all go with the expert. If you are new to the game, you can still pass off as an expert by portraying yourself as one, as infographics give your viewers the idea that you are an expert (Provided your information is correct of course!) and this will get your viewers more engaged in your content.
4. Attention everyone!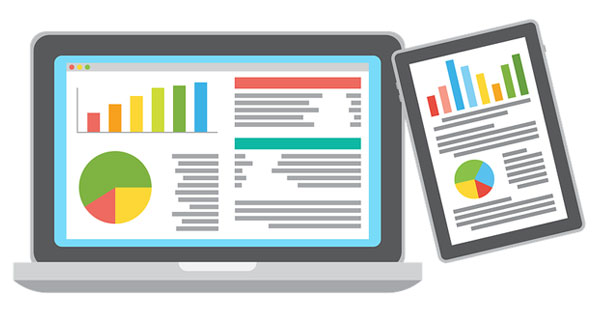 As humans, we are more captivated by bright images, charts etc. rather than plain texts. So, including pie charts, bar graphs etc. in your analysis of data can really engage your audience more effectively.
5. May get viral:
Look at this data visualization that went really viral! Imagine presenting this data in large excel sheets. The data would extend to thousands of pages. Presenting data in infographics saves so much more time and space and gets your audience the information they need from your posts.
Research shows that 40% of people throughout the globe respond to visual aids in addition to simple text. The attention span of your audience will be increased and you would get more engagement.
6. Get more subscribers: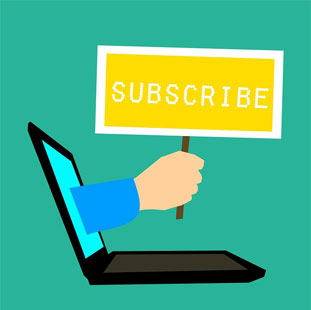 The above reasons like easier means of sharing, better SEO and more engagement from your audience, gives your posts great potential to reach different segments of the World Wide Web and if your audience like the content you post, (which they will) you will get more subscribers and increase your organic base traffic.
Infographics can really help in promoting your business. If you want expert advice and on how to create them and promote content, you can always turn to us! Contact us today and we will get your content spread throughout the world!
You can also read our other posts on digital marketing over here